Five End-Of-the-Year Gift Ideas
|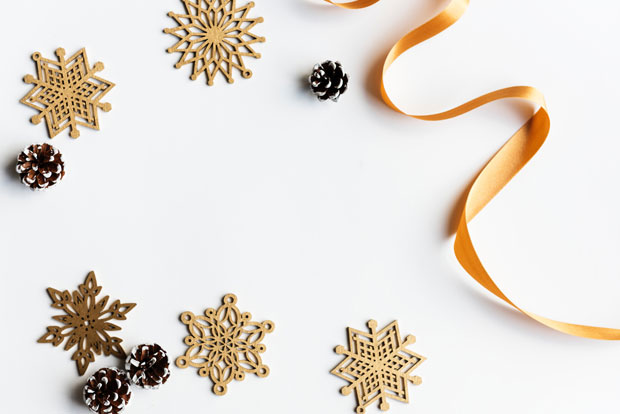 Five End-Of-the-Year Gift Ideas
When December sneaks around and the year draws to a close, then it's time to start thinking about Christmas gifts. We might be four months away now, but time flies by. Many people do not only exchange presents among friends and family members, but also consider it a nice gesture to hand out little gifts to co-workers, neighbours, their children's teachers, or clients and customers, as a seasonal greeting and token of appreciation. Finding the right kind of present is not always easy. Here are some suggestions for the perfect gift to hand out to people.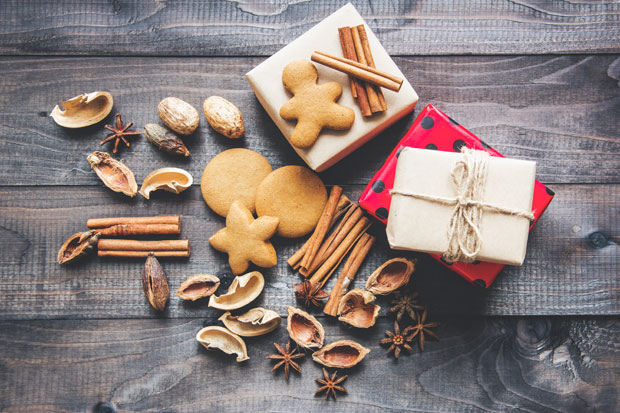 1. Calendars for the new year
A calendar is a practical gift that anyone can use. They come in particularly handy around Christmas time, when people equip themselves with new calendars and planners for the upcoming year. If you run a business and want to give out calendars to your clients, it's a good idea to order them online and get the desk or wall calendar printing done in bulk.
2. Something sweet in a jar
Nothing feels more seasonal and Christmassy than holiday cookies and some hot cocoa. Both are fantastic gift ideas that are fairly easy to make. All you need is mason jars, some holiday ribbons, a few name tags and your choice of holiday treats. For instance, fill up the jars with hot cocoa mix, throw some mini marshmallows on top, close them shut and decorate each jar individually with ribbons and gift tags.
Other goodies to put in the jar: cookies, candy canes, mints, candied pecans or holiday trail mix.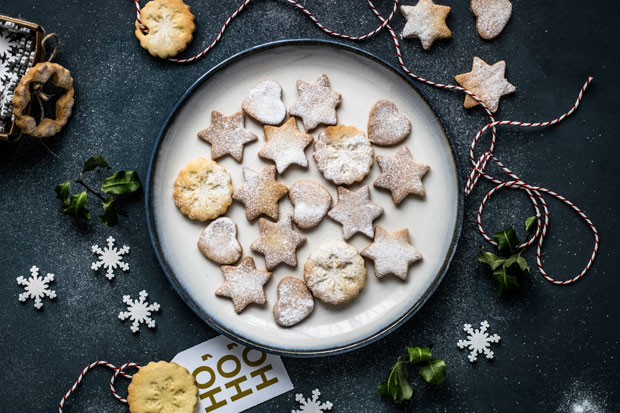 3. Christmas ornaments
Ornaments come in all shapes and sizes and are perfect to hand out during Christmas season. There is a huge variety to choose from that ranges from modest and plain ornaments to extravagant ones. You also have the option to engrave a personal message. It could be a nice "thank you" to your child's teacher, co-worker or client, or just a general holiday greeting.
4. Scented bubble bath
Who doesn't enjoy a nice hot bath in the winter? A gift of scented bubble bath is fun and fairly easy to put together. Either buy small, ready-made bottles or buy the empty bottles and fill them up yourself with your favorite type of bubble bath. Choose warm and relaxing scents that fit the season, like vanilla, cinnamon or pine.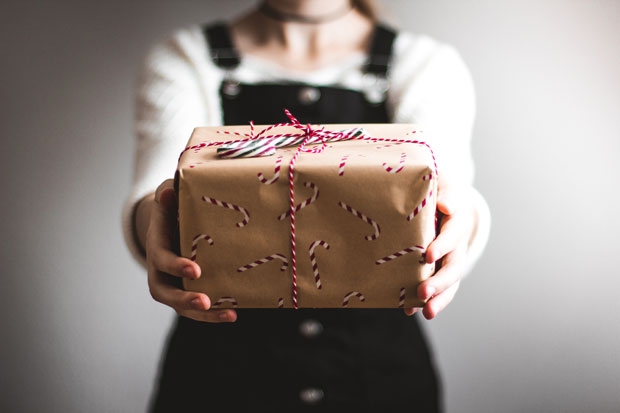 5. Holiday gift cards
True, a gift card may not sound like the most original and creative idea, however, most people do appreciate it and would actually prefer receiving a gift card if given the option. So why not, for instance, purchase gift cards from say Costa or Starbucks and treat people to a yummy beverage. It's an easy choice that doesn't require any crafting on your part. And, let's be honest, what better way is there to say "Happy Holidays!" than with a free cup of coffee in the morning?
By Joanne Bishop.