FlexiSpot Flexi-Chair BackSupport Office Chair BS1B Review
|
FlexiSpot Flexi-Chair BackSupport Office Chair BS1B Review
Don't miss FlexiSpot's current New Year Flash Sale with lots of amazing reductions and offers!
If you want to successfully work from home, you need to make an effort to create a home office or a home office workstation that lets you do your job properly, efficiently and ergonomically.
I have worked from home for a long time now and have had different set ups throughout the years. I have always had a dedicated desk to work from which is one of the things you need if you are working from home on a computer! I had to share my desk with my husband through the first year of lockdown when he started working from home full-time too, so we took turns using the desk and working in the kitchen. Working from the desk worked much better for both of us.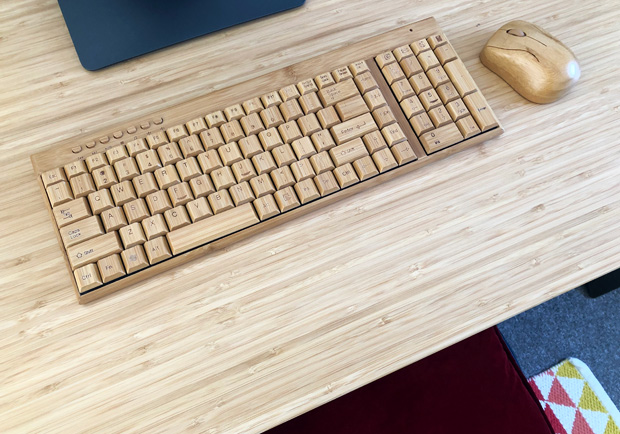 Since a while back, we both have adjustable standing desks so that we can choose whether we want to stand or sit while doing different tasks. I have a gorgeous new bamboo standing desk from FlexiSpot which I absolutely love working at. Until recently, I didn't have a proper office chair which wasn't ideal but now both my husband and I have an office chair with our recent addition being the FlexiSpot Flexi-Chair BackSupport Office Chair BS1B.
Let's have a closer look at our new office chair from FlexiSpot. It's a fully adjustable office chair with a back-friendly design that includes integrated lumbar support.
You can easily adjust nearly everything on the chair – the headrest can be adjusted in height and inclination, the height can be adjusted to fit the user's height and different types of desks, the seat depth can be adjusted to fit the user well using the handle under the seat to push the seat cushion forwards or backwards until you find your most comfortable position.
The armrests are a flip up design so that you can get them out of the way easily if needed and to save space when storing. They can also be adjusted to suit the user.
There's a knob to use to adjust the tilt back tightness to suit your needs too. This chair really has everything to ensure that you're sat comfortably and ergonomically as you work!
Other features include a breathable and abrasion-resistant, padded seat which is also spacious, offering extra comfort. The back of the chair and the neck rest are both made from breathable mesh to ensure you stay at a comfortable temperature.
Last but not least, the castors roll smoothly and quietly on the floor. It's a great chair for our home office but one that would also work well in a bigger shared office or conference room.
This desk chair was kindly provided to me for this review. As always, all my reviews are 100% honest and all thoughts and opinions are my own.