How Interior Design Can Add Value to Your Home
|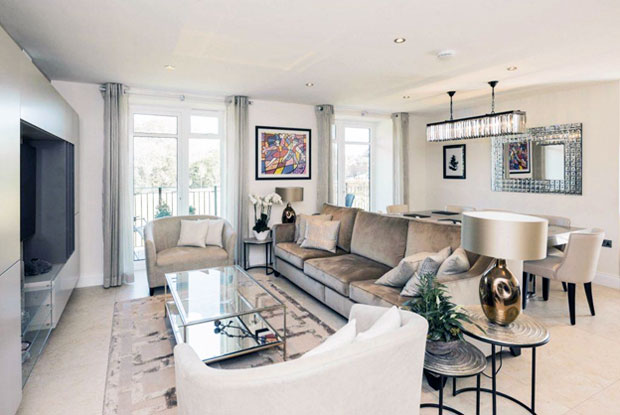 How Interior Design Can Add Value to Your Home
As a London homeowner, one of the best ways to add value to your home is by investing in interior design. The design of your space can truly make or break a sale when you put your house on the market. While better resale value is indeed a benefit of interior design services, enjoying a stylish and comfortable home for yourself is another one. How exactly can interior design add to your home's value? At M&Y Interiors, a luxury North London interior design firm, we stick to five interior design rules of thumb.
Highlight the Home's Character
One of the biggest gains from investing in interior design is bringing out your personal style. By working with an interior designer, like Helen Coulston for example, you can highlight the advantages of your space, as well as optimize it for your lifestyle. Do you have a big family and entertain often? You can develop a design suited toward comfort and sociability, with lots of openness. Perhaps you work from home every day and you'd like a hybrid living-office space? Whatever purpose you need the space to serve, it can do so with expert interior design.
Showing off your home's personality and emphasising your lifestyle will appeal more to buyers when they view your home. A buyer who also works from home will be able to imagine themselves in your chic living-working space.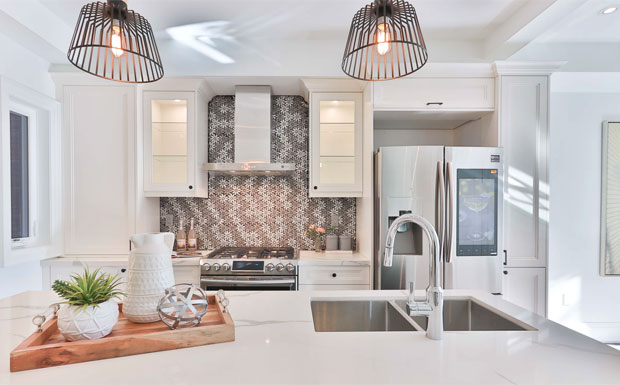 Marry Technology and Design
A great way to show off the potential of interior design is by investing in tech. Just like design, technology should serve the purposes of your lifestyle. Additionally, London home buyers are looking for the latest home gadgets, like high definition television or smart-home tech.
By integrating tech and design, you can leverage the two off of each other, boosting their appeal in turn. Looking for smart storage solutions, placing speakers behind plaster, utilising pop-up or pull-down screens, and innovative tricks to hide wires bring tech and design together seamlessly. Not only does this make for a balanced living space, but also shows creativity and thoughtfulness on the part of the homeowner and designer, an aspect that buyers will notice and appreciate.
Many London home buyers today are interested in extra amenities. While these often include features outside of the physical home, amenities could also be new or state-of-the-art aspects of your house or flat. The latest appliances in the kitchen or an extra half-bath could go a long way with buyers. Use your design scheme to accentuate stand-out features of your home, as these will make your space more memorable to buyers.
In addition to the internal characteristics of your home, play up the external amenities. If your property has access to or its own fitness centre, swimming pool, biking trails, or tennis court, you should definitely highlight these as well.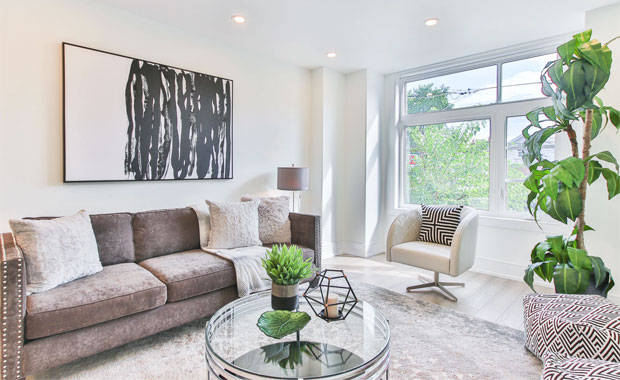 You may not be setting out on a redesign to sell your house right away and will have some time to enjoy your stylish new space before thinking about buyers. If that's the case, it's best to stick to a classic interior design style. Avoid fads, as they could become outdated quickly. You don't want to have to design everything all over again when it comes time to sell, so sticking with more neutral, timeless design styles is your best bet.
It can be tough to identify styles with staying power but consulting with interior design experts in North London is a good start. You can always stick to a more neutral foundation and add removable trendy pieces in the form of throw pillows, artwork, or knick-knacks. When trends shift again, you can swap these out while maintaining your neutral base.
A final way that interior design can create value for your home is by opening up visual space. You can do this by letting natural light flood in as much as possible. Light, open spaces always feel fresher and more welcoming.
You can also create this space by embracing a minimalist design. Instead of crowding a room with furniture or décor, leave empty floor and wall space. This technique lets visitors feel like they can move and breathe more fully in a space. When potential buyers come to tour your home, the consideration for openness and movement is even more essential. Buyers likely won't be sitting down to relax, but instead walking through somewhat quickly.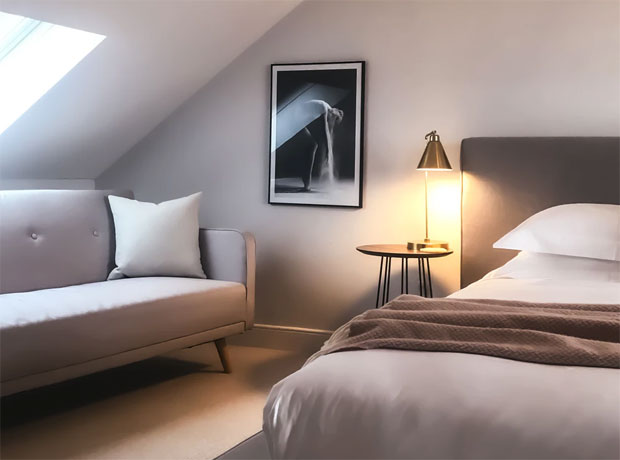 Final Thoughts on Interior Design Adding Value
Boosting your London home's value through design is not only easy but also imperative. With a poor layout and shabby design, prospective buyers won't be able to see the intrinsic value of your property that lies beyond. By following these five design tips from M&Y Interiors, you can truly add value to your home.
Guest Article. Contains sponsored links.