GoGlow Night Bright 2-in1 night light review (and how to banish monsters with goglow)
|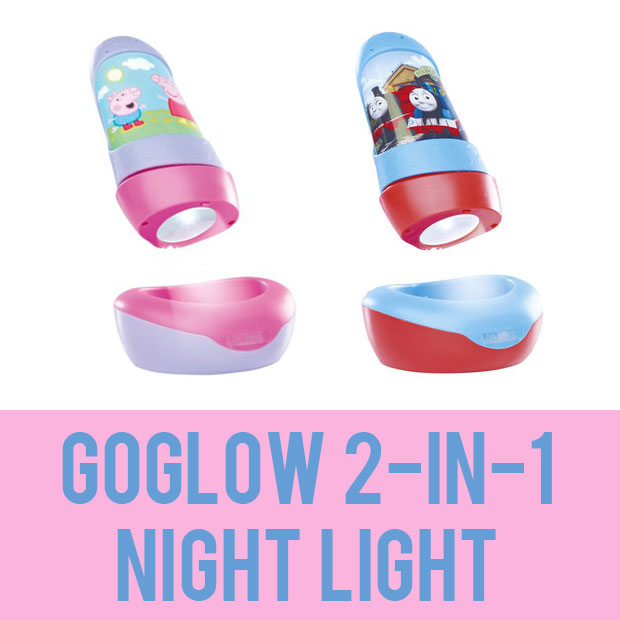 GoGlow Night Bright 2-in1 night light review
Over the past week we have been trying out the GoGlow Night Bright 2-in1 night light from Worlds Apart. It's a very cute and practical night light that you can use as a colourful little lamp with a mellow light or as a bright torch.
Before the first use, you need to charge it up for a few hours but after that the light is wireless and can be stood on any flat and hard surface. I love that it's rechargeable so we don't need to keep buying batteries. Once charged, it can be turned on for 16 hours.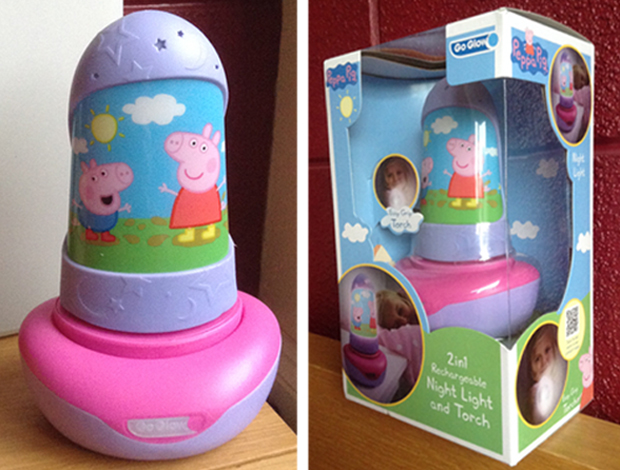 At the moment it's mainly me who is using it when I get up to comfort or feed my baby in the night. It's very easy to locate the lamp on my bedside table in the dark and so easy to turn on since the whole thing pretty much works as a button. No tiny switch to fumble around for in the dark!
The light is really soft and because of that it does not disturb anybody else in the room, but it is easily bright enough for me to see what I'm doing.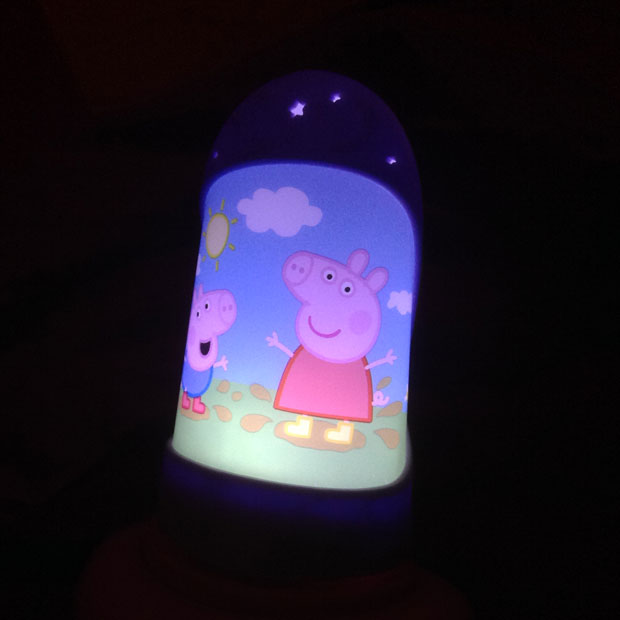 To use the light as a torch you simply lift the top bit from its stand and it's ready to be used. The torch is great when you are trying to locate a lost dummy in the dark!
My 9-month-old girl really likes the look of our Peppa Pig GoGlow Night Bright 2-in1 night light. She stares at the cute and colourful lit up image of Peppa and George for ages and when I give her the light she tries to put it in the stand. The rounded shape of the night light is perfect for little hands. I'm sure my daughter will love using the torch to check for monsters and have the light as a comforting night light to use for reassurance when she's a bit bigger. But at the moment it is very helpful for me as a mum!
The GoGlow Night Bright 2-in1 night light comes in a Peppa Pig design and a Thomas The Tank Engine design and can be bought from Argos, Toys R Us or Amazon.co.uk. There are a bunch more designs available from Amazon: Monster's University, Fireman Sam, Disney Princess, Turtles and more.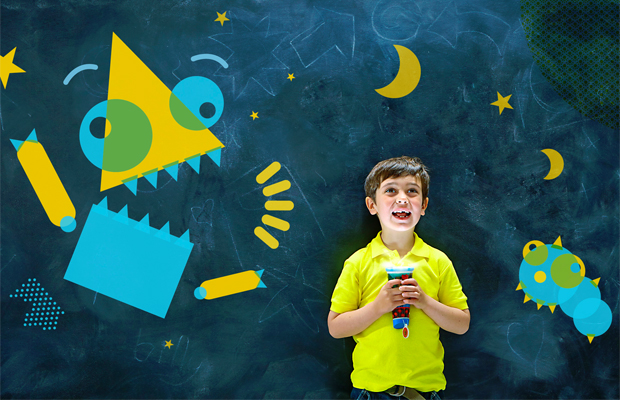 Banish Monsters with GoGlow
A recent study on childhood fears of falling asleep showed that monsters were the main reason why children under 5 were scared of the dark. It's only getting darker and darker at the moment so here are some tips to help banish fears:
Use a night light as a reassuring way to stop scary shadows. GoGlow Night Bright is easy to find and turn on when needed.
Use the torch to look around the room when it's dark to show that there's nothing to be scared of.
Having a light with your child's favourite character friends will be extra reassuring and might keep your child busy thinking about them instead of scary monsters.
Are your little ones scared of the dark? Do you use a night light?
We were sent a GoGlow Night Bright night light in exchange for this review. All opinions are my own and 100% honest as always!