How To Self-Publish Your Artwork with Printed Booklets
|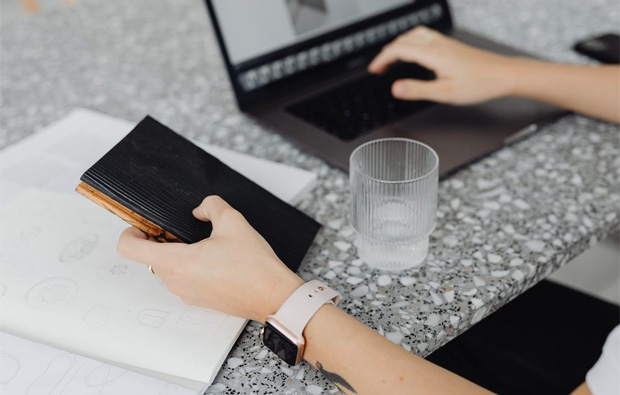 How To Self-Publish Your Artwork with Printed Booklets
As an artist, getting your work out there can be a challenge. Many artists will take several steps to get their work noticed, including creating an online portfolio, posting work on social media accounts, signing up with local gallery exhibitions and more. However, there is one way to increase exposure which is often overlooked. A great way to capture the attention of your target audience is to create high-quality printed booklets showcasing your work. Booklets are a cost-effective and easily-digestible way to create a connection with your target audience.
Suppose you have already created a website where customers can purchase your work. In that case, a printed booklet will help direct traffic to your website. But what should you include in your booklet, and how do you go about creating one if you have never done it before?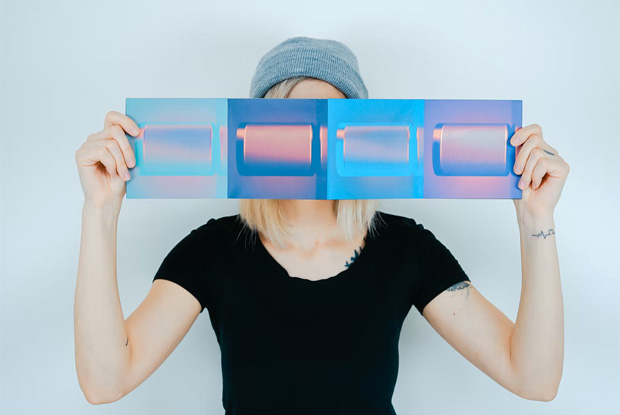 The first step is to research how other artists who create similar artwork to you are selling their work. How are they appealing to their target audience? Are they relying on digital marketing alone, or are they also creating print marketing materials? What sort of language do they use to appeal to their target audience?
Define the Booklet's Main Purpose
Once you've done some research, it's time to define your booklet's purpose. For example, is your primary goal to increase brand awareness or sell products and services? You may find it helpful to use a SMART goals template to define your goals and objectives—SMART stands for specific, measurable, attainable, relevant and timely. Defining your booklet's purpose at the beginning of the process is crucial as it allows you to design and write the copy for the booklet with your end goal in mind.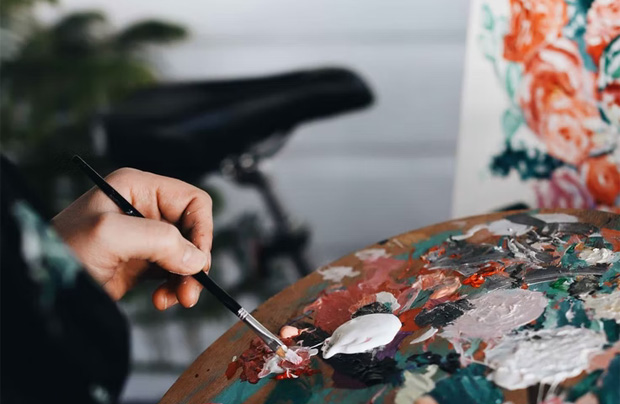 Identify Your Target Audience
Next, you need to identify your booklet's target audience. Segment your audience by location, age, income or lifestyle to determine who you would like to target specifically. If you're selling artwork, it's likely that you're going to target individuals on higher salaries with disposable income. Identifying your target audience also allows you to make design decisions of you're creating the booklet yourself. Ask yourself what kind of design your target audience likes and if they are likely to feel drawn to certain colour palettes and typography.
Create the Booklet's Content
Now that you've defined your booklet's purpose and you've determined who your target audience are, it's time to create the content to go inside your booklet. If you don't feel that you have the skills to write the content yourself, consider hiring a freelance writer to craft compelling copy for you. Make sure that they include strong headings and titles, focus on your business and the services you offer and draw attention to your mission statement and unique selling points (USPs).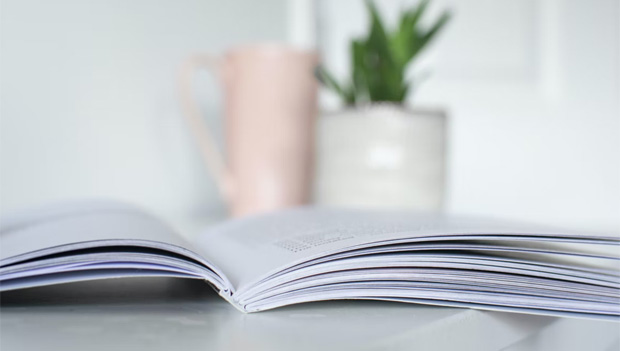 After you have written the copy, it's time to design your booklet. If you haven't created a booklet before, it can feel like an intimidating task. However, there's no need to worry as there are several intuitive platforms you can use to design your booklet. For example, graphic design platforms like Canva provide a wide selection of templates that you can customise. Alternatively, if you don't feel that you have the expertise to create an impactful booklet, consider hiring a graphic designer or a design agency to create one for you.
How to Create a Printed Booklet
When it comes to choosing a suitable online booklet printing business, you're spoiled for choice. Once you have chosen a suitable booklet printer, you will likely be asked to fill out a quote form. First, you will be asked to choose the size of your booklet. Choose from a range of sizes, including A4, A5, A5 Long, A6, and various square sizes. If you prefer, you can also have your booklet printed in a custom size. Next, you need to choose the paper type. Most booklet printing companies will offer silk, gloss, uncoated, natural and recycled paper. For a booklet showcasing artwork, we recommend that you print your booklet content on gloss paper, as it is the best option if your booklet will contain plenty of imagery.
Next, you need to choose the best paper weight for your booklet. For example, for a booklet containing high-quality images of your artwork, you may want to consider including a limited number of pages printed on thicker paper to ensure the booklet is durable. Then, it's time to choose how you would like your booklet to be bound. Stapled binding is the most common method for booklets, as it is a cost-effective option that also provides durability. Alternatively, you can have your booklets wiro bound, which adds to the price but is a great option if you would like your booklet to last much longer than a booklet bound using staples.
Guest Article.