How to Take an Epsom Salt Bath
|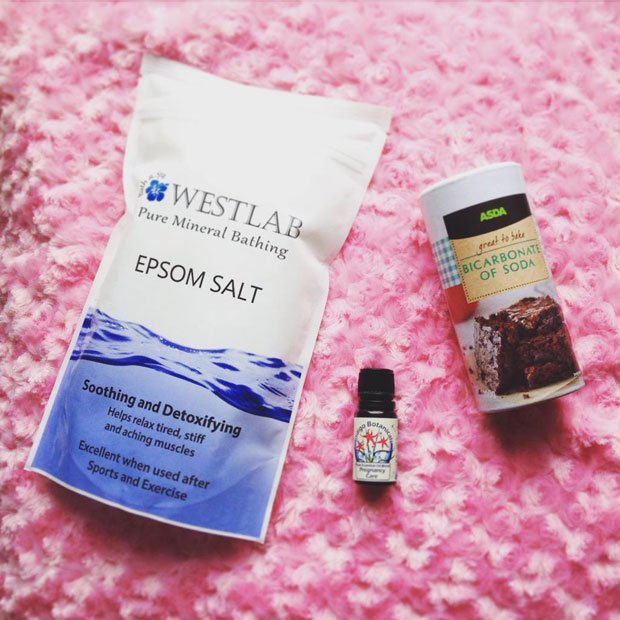 How to Take an Epsom Salt Bath
There's lots of information on how to use Epsom salts online but this is the way I use it.
I'd been wanting to try Epsom salt in the bath for a long time as I'd heard it can be great for lots of different things. Last week, I had a particularly stressful week and I felt quite run down due to this combined with being generally exhausted. I thought this was a good time to try Epsom salt so I picked up a 1kg bag of Westlab Epsom Salt from Boots and decided I would have three salty baths that week to try and relax myself a bit.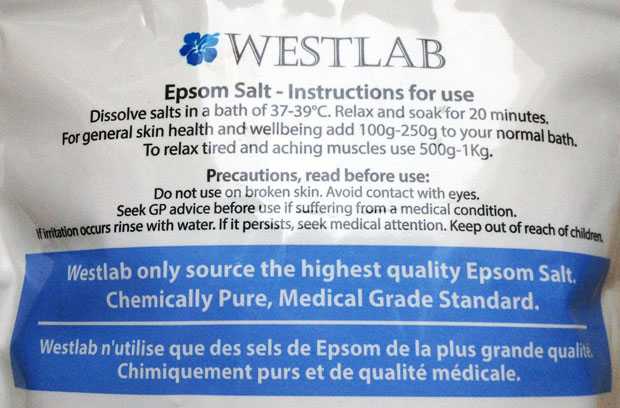 The advice on how much salt to use varies. Westlab suggest 100g-250g for a normal bath and 500g-1kg to relax tired and aching muscles. I wanted quite strong baths for an intensive treatment so I used my full bag for three baths — so about 333g per bath.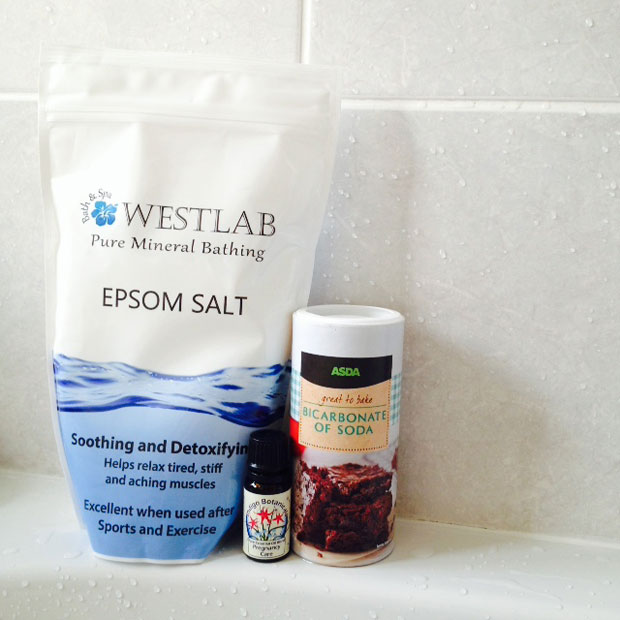 The advice on water temperature differs too, but this brand of salt suggests 37-39 degrees celcius. My preference is hotter because otherwise I get cold.
How I Take Epsom Salt Baths:
Run a warm or hot bath
Add Epsom salt

—

333g on this occasion
Add half a box of bicarbonate of soda

—

this is supposed to be good for your skin
Add essential oils

—

I use this lovely one from Indigo Herbs and use about 10-15 drops
Stir the water with your hands to make sure the salt dissolves and the other ingredients mix
Set a timer for 20 minutes, grab a good book and get in the bath and RELAX
After the time has passed, empty the bath and have a quick shower to rinse of any residue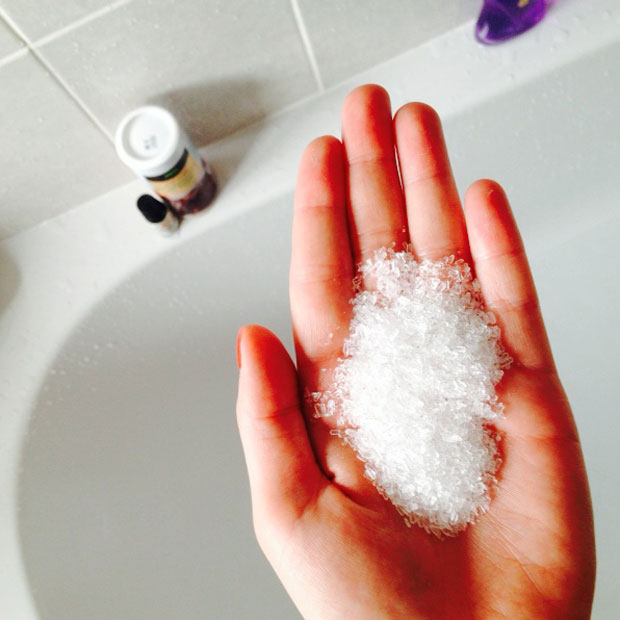 I found my Epsom baths to be very relaxing and they felt detoxing too and like they made my pores open up. My water was hot but the salt seemed to make my face and head sweat which might be good for releasing toxins. The most important bit for me was the relaxation/destressing effect and, for me, these baths really helped with that. Setting a timer is a great way to make sure you really take your time and have a proper amount of time in the water. Usually, I get in while the tub is filling up and get out again shortly after it's full — about 10 minutes later.
I'll definitely have more of these baths next time I'm feeling too stressed! A bag of Westlab Epsom Salt costs £4.99 from Boots and is also available for £4.78 from Amazon.co.uk.
Have you ever tried Epsom baths?