How to Travel with Two or More Kids Without Losing Your Mind
|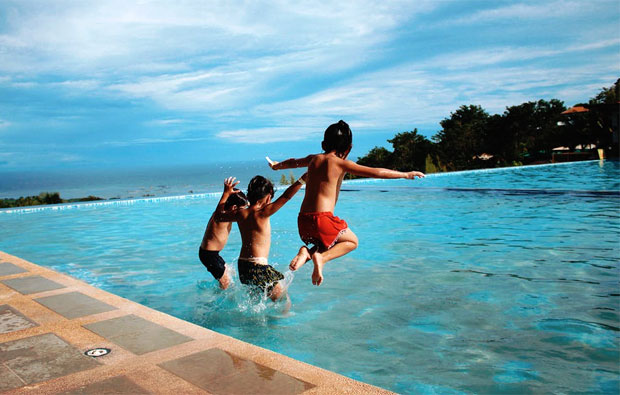 How to Travel with Two or More Kids Without Losing Your Mind
As parents, kids fill our heart with joy, fill our schedules with outings, and fill our shoes with toys and other surprises. As a parent, you always have to always be on your toes and ready to tango with the next minor emergency or meltdown. This can make taking a family holiday more challenging, even for the best of us.
Despite the difficulties, you should travel and explore the world with your wee ones while they're still young. You shouldn't cancel your plans because you've become a mum. In fact, you should plan more trips when time and budget allow, especially once your kids are old enough to fully take it all in.
If you've considered packing a bag and jumping on the next train to Wales or exploring downtown Dublin, there are some ways to help you keep your wits about you and make traveling with your kids more fun. From the small things like what shoes are best for your kids to the larger considerations like how to book a flight, we've thought of it all.
1. Search Deals
When it comes to booking a flight or train tickets, you'll want to be aware that the prices fluctuate quite a bit. When you're looking at travel deals, use Google Chrome's Incognito-mode. This prevents travel websites from using your search history (and cookies) to increase your ticket prices.
Try to find deals that pay you the difference between ticket rates if prices change. This can save you a decent amount when you're booking three or more seats. Be cautious and make sure the seats are next to each other.
2. Book the Right Flight
As you're choosing your destination, keep in mind what makes a perfect holiday for the whole family.
If your little one won't wake without a storm of tears before 6:00 AM, don't book an early morning flight. This will just make you worry the night before and prevent you from getting restful sleep. You may be better off book an evening or night flight so your little one can sleep the entire way to your destination.
3. Take Your Nanny or Babysitter
Inviting your nanny or finding a travel nanny can help you handle all of your kids and give you peace of mind. This also allows you to book activities you may enjoy with your spouse but may either be too late for the kids or not interest them. A nanny can stay with the kids at the hotel or find a more child-friendly outing to take them on.
Be sure to establish on-duty times and a schedule for your nanny. Some nannies may charge more because trips can become quite involved, while others may offer a discount if the destination interests them. When it comes to paying your nanny or filing taxes, save yourself some hassle by using a nanny tax service.
4. Plan for Weather
This tip may sound obvious, but many people check the weather a week in advance then don't recheck and get caught off-guard. When you create your initial packing list, check the weather, but again check two days in advance of leaving.
Ponchos are excellent for rain and don't take up much space, but they rip easily, so don't plan on using them more than twice. You will also want to bring a coat to keep warm if there's any chance of cold weather since coats can get quite costly and be difficult to find.
5. Plan for Being Under the Weather
Two weeks before you leave begin taking vitamins and getting plenty of rest. Bring some medicines, too, just in case. I suggest packing tablets of Pepto Bismol and Children's Chewable Tylenol or equivalent.
Use hand sanitizer as often as you can. Airports, trains, and public transit are full of germs — make sure you and your kids avoid germs by washing your hands often and using hand sanitizer, especially before eating.
Also, try to stick to bottled water when you can. Even in other big cities, the change in water may upset your kids' tummies.
6. Create a Packing List
One week or more before you head out on your adventure, create a list of the activities you have in store and the belongings and clothing you'll need for those activities. If you have a concise list, you're less likely to overpack or forget essential items.
A packing list also gives you an accurate idea of how much you will need to bring. If you can pack your kids' belongings into one bag or include them in your bag, you'll be much happier. Kids tend to get tired of carrying their suitcases, and you'll end up lugging around their bags anyway, so why not prepare beforehand?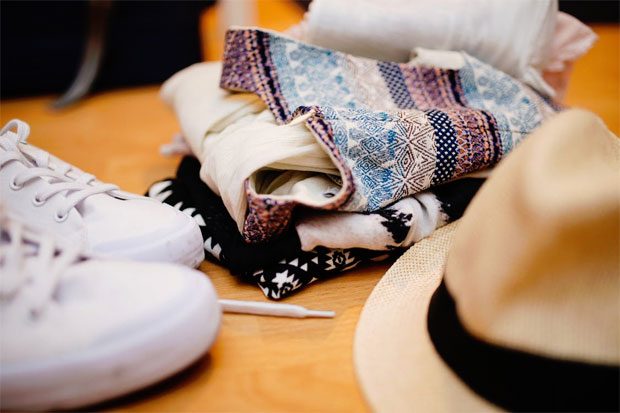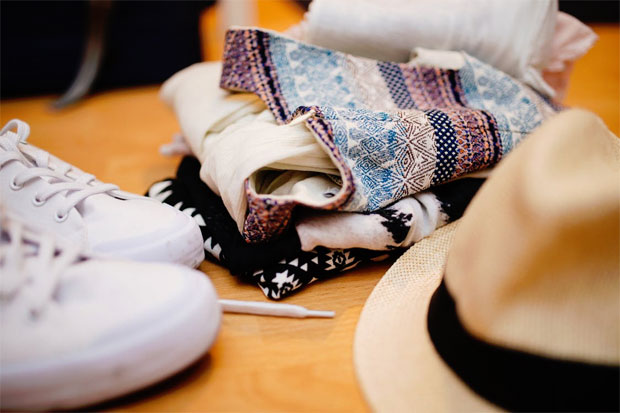 7. Practice Packing
As your trip approaches, practice packing everything to ensure that you have enough space in your suitcases. It's better to plan to pare down rather than have to ditch some items last minute before leaving the house. If you haven't traveled much with your kids, this can help you decide if you need to buy a new bag or two.
8. Purchase Luggage That Will Last
If you're buying new bags for yourself, make a worthwhile investment by purchasing luggage that is durable and ergonomic. You don't want your clothes spilling all over the airport if one of your seams tears, and you don't want to have to shop for luggage on your holiday.
While pink may be your three-year-old's current favorite color right now, they may not be as gaga for fuschia a year from now. Try to opt for neutral colors and decorate your kids' bags with patches or pins, instead.
9. Lace-Up Trainers Are a No-No
When you travel, you're on your feet a lot. From touring the museum to standing on the train, you don't want to have to bend over to retie laces fifteen times within an hour. And you don't want to hear twenty-five times how uncomfortable they are. Laces also tend to get wet and dirty. I don't like to think about what they might scrape through in an airport bathroom. So, always have the little ones wear comfy lace-less trainers with velcro or flats that don't require ties.
As your trip arrives, remember the most important thing is that you have fun. Try not to stress. Ask your spouse or nanny for a little extra help if you need it and don't be afraid to change your plans if you need to, too.
Guest Article.