Lisa Stickley Studio Children's Books Review
|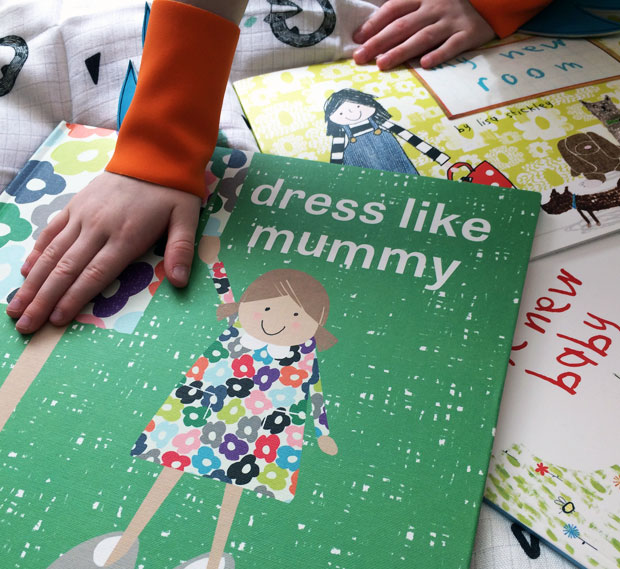 Lisa Stickley Studio Children's Books Review
Lisa Stickley is an award-winning designer, author and illustrator who started her career as a printed textile designer, training at Central Saint Martins and The Royal College of Art. Soon after graduation, she founded her label Lisa Stickley and sold some of her first products to Paul Smith, Designers Guild and the Cross. Since then, her distinctive work has led to collaborations worldwide with famous big brands and shops, including Burberry, Harrods, Liberty, Tate, Selfridges, Heals, John Lewis, Boots, Debenhams and Japanese stores including Ships, Hankyu & Isetan.
Lisa had a break from business to have her two daughters and they sparked her passion for writing and illustrating for children and she now has a lovely range of children's books available. The stories are inspired by her children and Lisa's quirky tales are told from a fresh point of view and the books are full of colours, stunning patterns, humour, charm and lovable, playful characters.
We are big bookworms in this family and now proud owners of three of Lisa Stickley's children's books: Dress Like Mummy, The New Baby and My New Room. All the books come signed by Lisa too which is a lovely touch and you also get a complimentary signed doodle with every book that can make a cute little artwork for your home.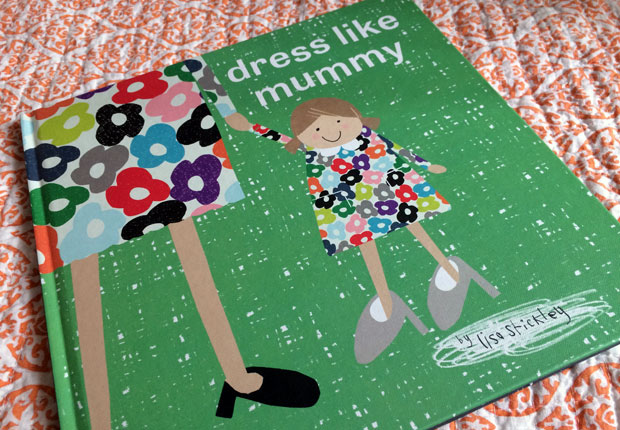 Dress Like Mummy is a gorgeous, large hardback book about a girl called Poppy who loves to dress like her mummy who has lots of fun and colourful clothes. Each day, they wear something that matches in colour or that's the same print. The book celebrates this special part of a mother and daughter relationship and it's just lovely!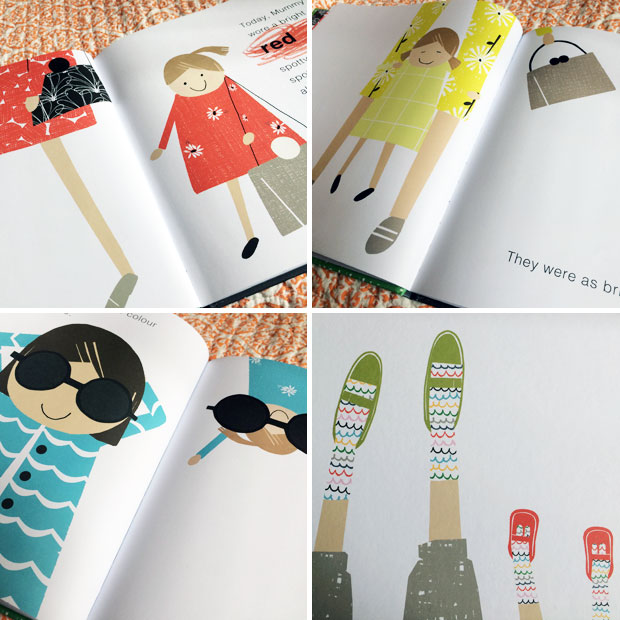 I think most girls go through a phase of wanting to be like their mummy and naturally clothes are a big part of it all. My eldest often likes to wear the same colours or similar clothes to what I'm wearing and it's a really sweet thing.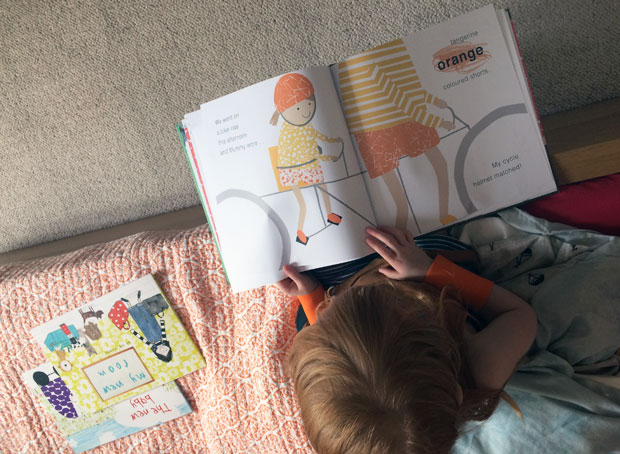 The book is stunning with its synthetic fabric cover and funky contemporary illustrations that both children and adults will love. This is my eldest daughter's favourite book out of the three Lisa Stickley books we have. I think she relates to it a lot and she's also very fond of colours and matching things.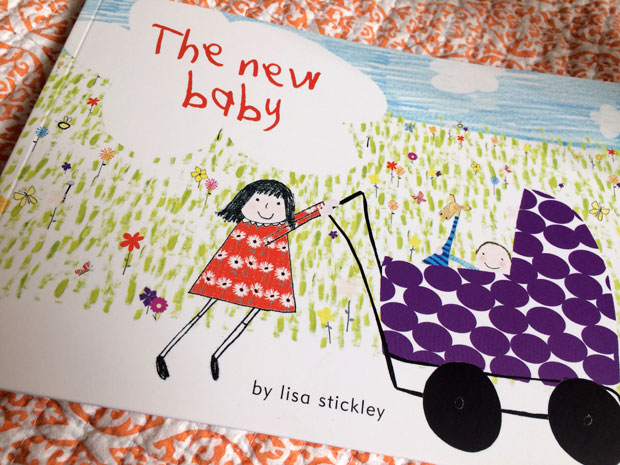 The New Baby is all about the adventure that having a new baby in the family is — from the older sibling's perspective. In this sweet story, we hear Edith's story of being a big sister and her first year with baby brother Albert — from his arrival into the world to his very first birthday party, we follow every month and his developments and their sibling relationship.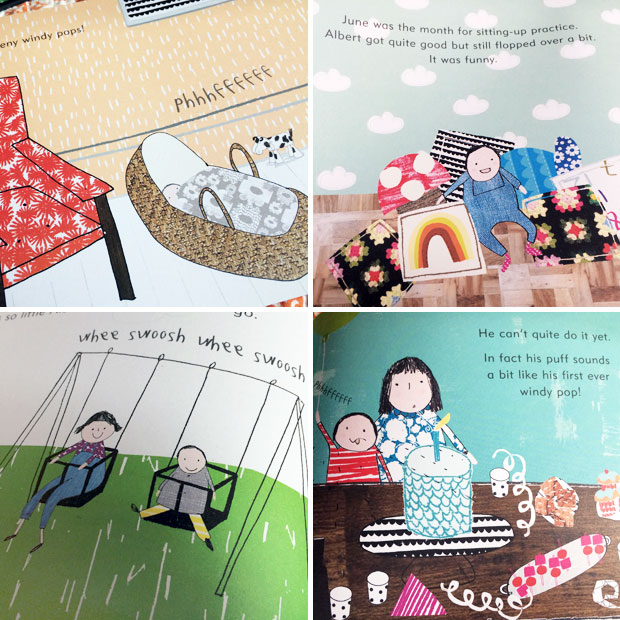 It's such a charming book and it shows how the sibling love changes and grows into the amazing and wonderful thing it is. It's a great book to read to new big siblings to show them how the next year with a new sibling might be. I think this one is my favourite because the story is sweet and sibling relationships are very special to me.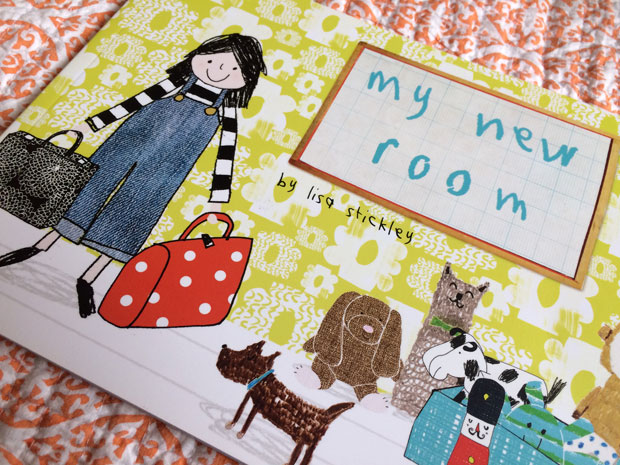 My New Room is a truly unique book! The character in this book is also Edith and she's just made a big move into a new house, so she now has a new bedroom. To help settle her in, her toys are arranged around the home and this book is mainly about the toys.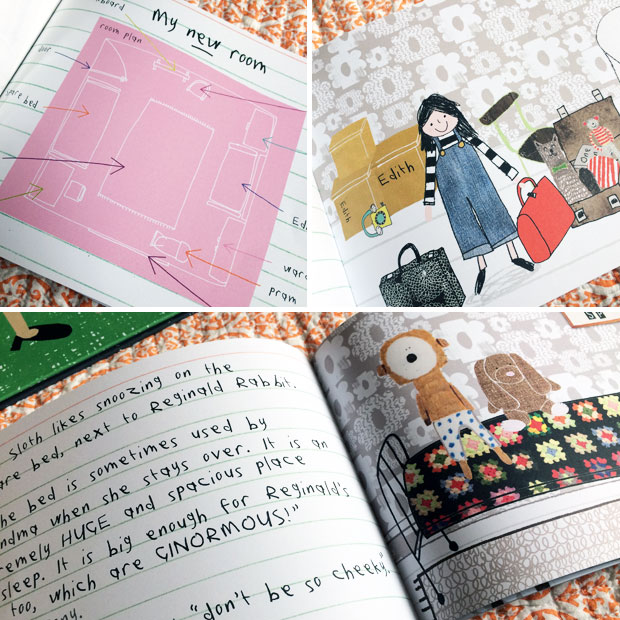 We get a guided tour through the room via the toys and how they help keep the room a safe, tidy and happy place. It's a fun perspective and very different from other children's books!
All these books plus a few more and lots of other quirky products are available from the Lisa Stickley Studio website.
These books were provided to us for this review. As always, all my reviews are 100% honest and all thoughts and opinions are my own.