Lloyds Pharmacy Solero Kids Sun Spray SPF 50+ Review
|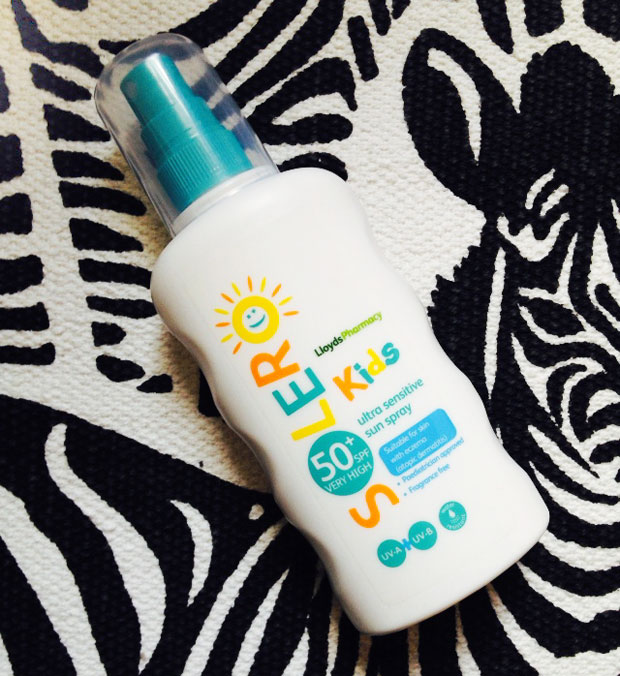 Lloyds Pharmacy Solero Kids Sun Spray SPF 50+ Review
It's not quite summer yet, but spring is definitely here with its unpredictable weather! Some days it's raining, some days it's snowing or hailing and some days we're lucky enough to get some warmth and sunshine to enjoy. We're ready for the sunny days and have sun creams available to protect our skin when playing outside or are out on family day trips.
We're all very fair skinned in my family and are quite sensitive to the sun so we like to use a high SPF on the whole family and always SPF 50 on my toddler.
The Solero Kids Sun Spray SPF 50+ from Lloyds Pharmacy is a highly protective sun spray suitable for children's delicate skin. It's got a high UVA and UVB protection level and an extra caring formula that is gentle on children's skin, keeping it hydrated and soft, whilst protecting it from the harmful rays of the sun. It's water resistant and has a non greasy feel which is very important for comfort. The skin tolerance has been approved by pediatricians and is suitable for people suffering from eczema. It's fragrance free so suitable for everyone.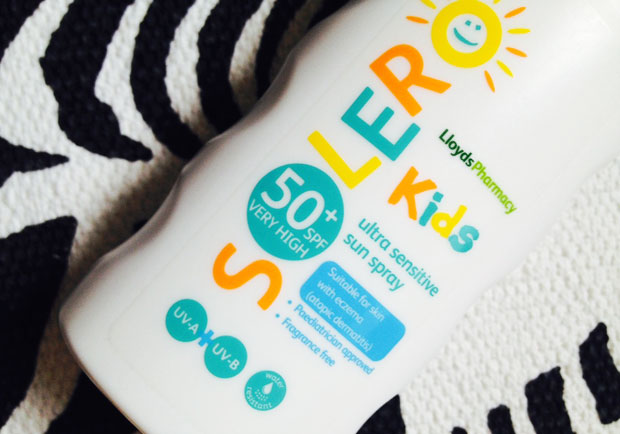 The spray bottle is very convenient and easy to use. The texture is light and runny which makes it easy to apply to wriggly children. The cream absorbs quickly and any stickiness is gone after a few minutes, leaving skin soft and protected. We'll be using this cream on the whole family — we just need some more sunny days!
Solero sun creams are available from Lloyds Pharmacy. This one costs £7.00 for a 200ml spray bottle.
Some things to remember even when using high SPF sun creams:
Avoid intensive midday sun.
Keep babies and young children out of direct sunlight and make sure they wear protective clothing and high SPF sunscreens (higher than SPF 25).
Even sunscreens with high sun protection factors do not provide a 100% protection from UV radiation.
Do not stay too long in the sun, even while using a sunscreen product.
Sunburn damages the skin permanently and therefore should be avoided.
Over-exposure to the sun is a serious health threat.
Apply sun cream generously. A reduced quantity will lower the level of protection significantly.
Avoid contact with eyes. Do not spray directly onto the face or into the eyes.
Wait for the sunscreen product to fully absorb and apply 15 minutes before going into sun exposure.
Re-apply ever 1-2 hours to maintain protection, especially after perspiring, swimming or toweling.
Avoid direct contact with fabrics and hard surfaces. Permanent staining is also possible after product is fully absorbed.
We were sent this product for review. As always, all my reviews are 100% honest and all thoughts and opinions are my own.