Loft Conversions & Planning Permission
|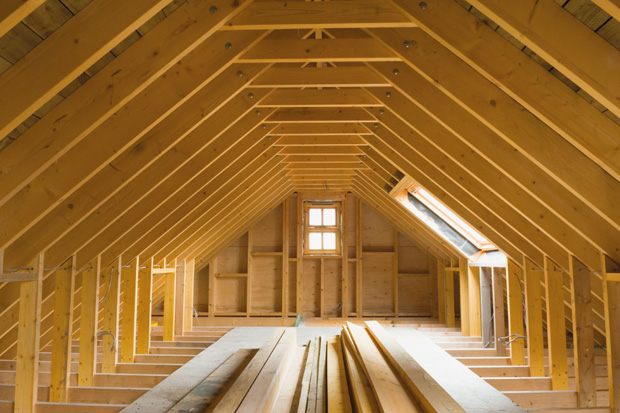 Loft Conversions & Planning Permission
Converting the loft space in your home is a popular and cost-effective way to add both room and value to your property and is certainly a realistic alternative to a more expensive and time-consuming extension. Whether you desire an additional bedroom for an occasional visitor, a playroom for children or a home office for working, taking advantage of the redundant space in the loft is a logical home improvement solution that also avoids expanding your property into the garden.
In this post we'll take a look at the planning permission issue which most people imagine will prevent them from having a loft conversion.
Loft conversions and planning law
When undertaking any major home improvement project, you must give careful consideration to your obligations under planning permission laws. The good news is that, in many cases, loft conversions do not require planning permission as such a project is classed as a 'permitted development' – that is, a home improvement project that may proceed without the need to secure costly and time-consuming permission from the local authority. However, this is only applicable if certain criteria are strictly fulfilled regarding the size and design of the loft conversion and its impact upon the general appearance of your property.
Depending on the age and location of your home, permitted development rights are occasionally withdrawn at the time of construction, so it is prudent to check with your local authority's planning department before commencing work.
A technical planning portal designed for homeowners is available from the Government which explains in detail the criteria affecting permitted development rights. Loft conversions generally fall under the Class B section of this guide.
Find out if your loft can be converted
Before you get too excited about moving your partner's vinyl records out of the living space and into your newly converted attic, make sure you check that your loft can actually be converted in the first place. Have a quick chat with an experienced loft conversion company to make sure it's all safe and sound. We even found this handy checklist posted by houseUP, which goes into a fair amount of detail.
From consulting this list, the great news is that most attic spaces and lofts are able to be improved without any need for structural reinforcement, but this is something you want to be completely sure of before work gets started – as you could risk damaging the integrity of your home or even making a fire hazard.
When your loft is already inhabited
If you have bats living in your loft, you will need to consider their welfare before commencing work, as protected species cannot by law be disturbed in their natural roosting places. A licence may need to be obtained following a site survey by an appropriately qualified person; contact Natural England for more advice if you have bats resident in your loft.
Any significant change of part of a home into a living space means that development work will have to adhere to Building Regulations. This is to ensure that the new living accommodation meets certain safety standards, for example the availability of a fire escape, the strength of the floor and the amount of sound insulation between the loft conversion and the rooms below.
No property owner wants to rush into a major project such as a loft conversion without receiving professional, expert advice. That's why we recommend seeking advice from reliable builders or a construction company with considerable experience. This way you'll receive accurate and practical advice, especially around planning permission and building regulations, making sure your loft conversion meets all necessary standards. You'll also benefit from design and layout advice so you won't have to sacrifice functionality or style for your new loft conversion.
Guest Article. Contains a sponsored link.