Mama Designs Cloth Sanitary Pads Review – Mama Designs CSP
|
Mama Designs Cloth Sanitary Pads Review – Mama Designs CSP
I am very much a cloth nappy nerd but I've also been a big fan and advocate for cloth sanitary pads (CSP) for many years – since long before I discovered cloth nappies actually.
CSP is so much more comfortable than disposable pads and they're a great option for a zero waste period.
Just like with cloth nappies, I love testing new brands and one that I discovered last year and that quickly became one of my favourites is Mama Designs Cloth Sanitary Pads.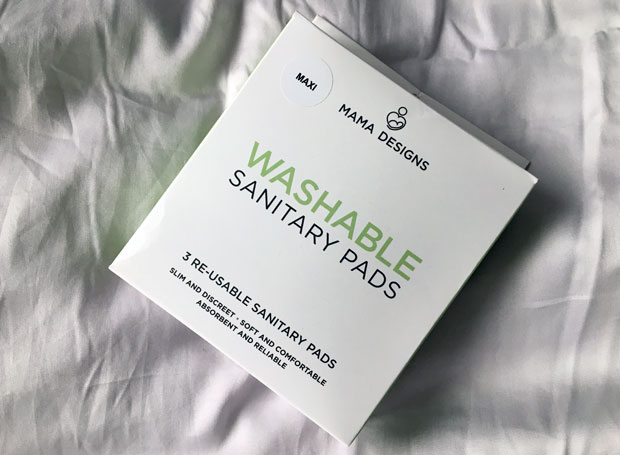 These are soft reusable pads that are available in 5 sizes: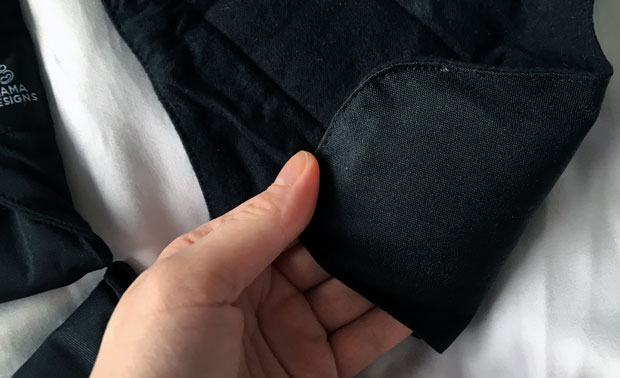 They're sold in a pack of 3 and are very affordable too. They all have an absorbent microfiber core (1, 2 or 3 layers depending on the size), a cotton top and a waterproof backing. I have very heavy periods so I use the Maxi size which works well for me.
I find them very comfortable to wear – they are soft, quite slim even in the Maxi size, stay in place well and the cotton top make them feel just like regular pants. They have wings with poppers like most CSP and simply popper around the gusset of your underwear. They have a choice of two poppers so that you can choose the setting that works best for you.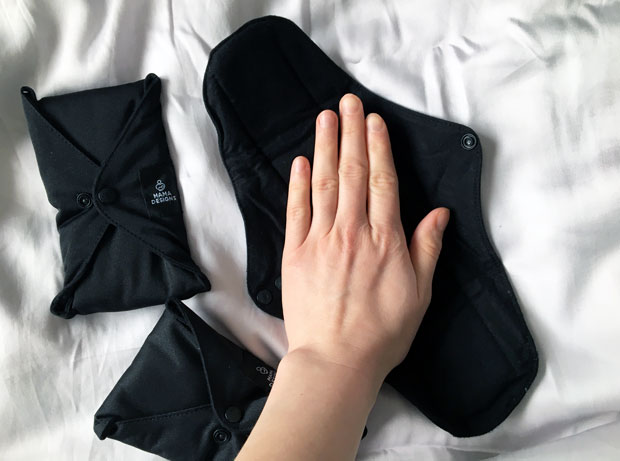 As with all CSP, they stay in place best with tight fitting underwear made from cotton. I often use CSP with period pants too as my periods are very heavy and I like the back-up and the fit.
Other than the fact that the Mama Design pads are very comfortable and absorbent, I also love that they're a black colour as that means they will never ever stain which makes washing them much easier. They also dry super-fast thanks to the microfiber core so you don't need as many as other brands as they're ready to be used again sooner.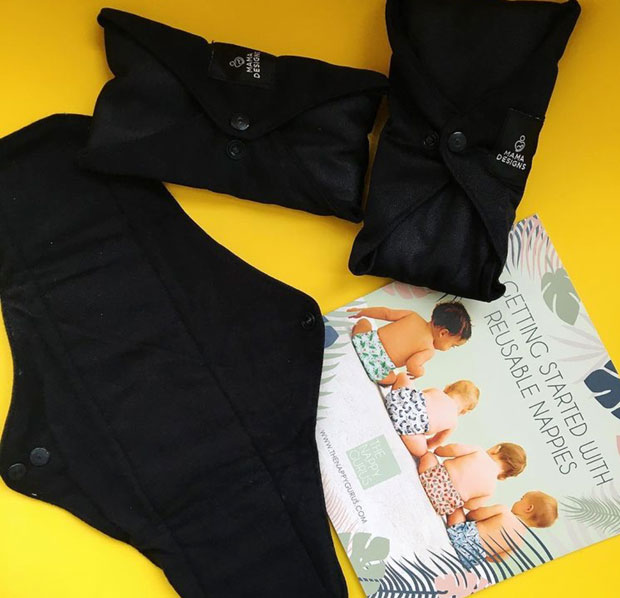 You can rinse by hand after use and put in a wet bag until wash day or simply put straight into the wet bag and do the rinse in the washing machine (cold water is best for blood) before the main wash at 40 degress. I do the latter as it's much easier. Since these pads are black, they'll look nicer for longer if washed with other dark washing. You can add other washing after the first rinse.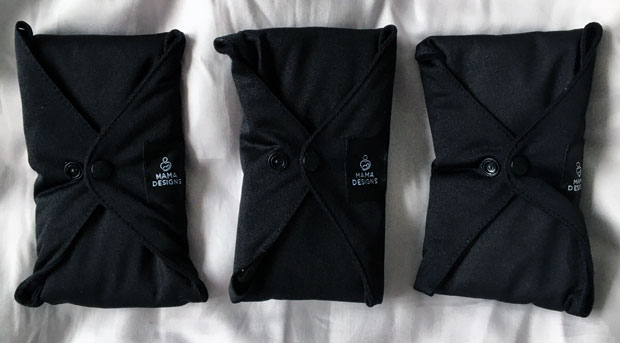 For storing in a wet bag when you're out and about, it's a good idea to fold the pad into a little parcel and popper together. This will ensure everything stays contained well until you get home.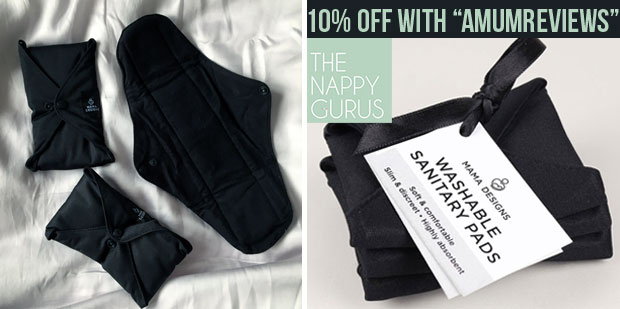 Get 10% off your Mama Designs CSP:
All Mama Designs pad sizes (and a few more Mama Designs products) are available from The Nappy Gurus. As always, you can enjoy 10% off your The Nappy Gurus order with my affiliate discount code:
AMUMREVIEWS
Excludes the brand Thirsties, Frugi clothing and already discounted bundles or sale items.
I bought my first pack of Mama Designs pads myself and have since been gifted one pack by the brand too. As always, all my reviews are 100% honest and all thoughts and opinions are my own. You can find all Mama Design products on the Mama Designs website.