Mama Mio Your Pregnancy Starter Kit Review
|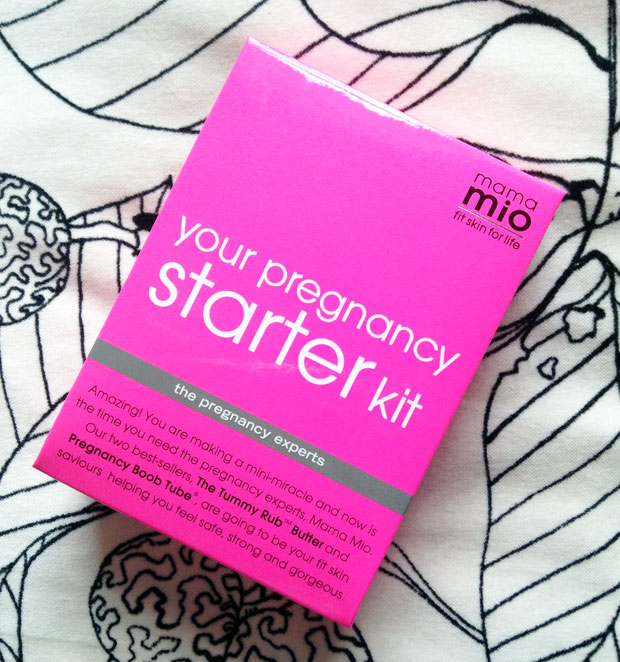 Mama Mio Your Pregnancy Starter Kit Review
Your Pregnancy Starter Kit from Mama Mio Skincare contains two of their best-selling products designed to keep your skin looking and feeling healthy during pregnancy.
The two products are The Tummy Rub Butter and the Pregnancy Boob Tube bust protection cream.
It's a very cute little kit with perfectly sized products for travelling or trying the products. They are both 30ml so there's plenty of product for daily use for about a month or two.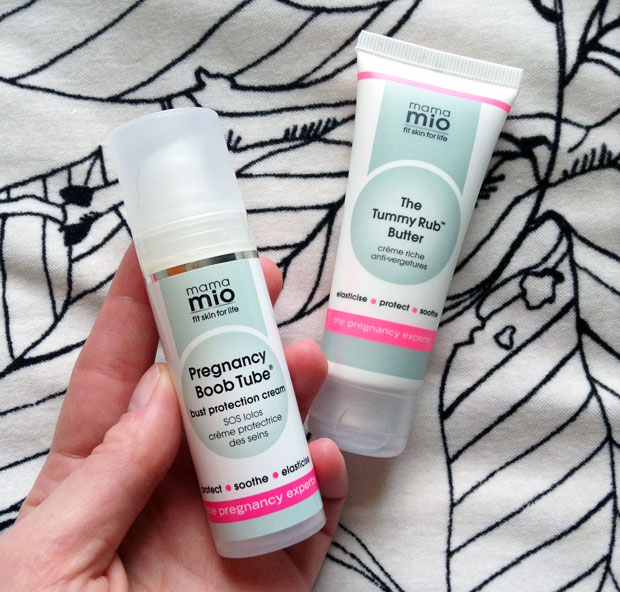 The Tummy Rub Butter is a cream that protects your bump against stretch marks. It's buttery yet light and smells gorgeous and fresh. It's enriched with omega 3, 6 and 9 essential fatty acids to help make your skin strong, increase elasticity and relieve the itchiness that often comes with stretching skin. It contains organic Shea butter that creates a barrier and locks in moisture, sweet almond oil which is a classic soothing moisturiser for baby bumps and coconut oil that boosts the skin's natural immune system and hydrates deeply.
Other important ingredients include organic rosehip oil that provides maximum protection against stretch marks and Argan oil that nourishes the skin. This luxurious bump cream helps increase collagen production, is amazingly hydrating, improves circulation and quickens cell renewal.
The Tummy Rub Butter can be used before, during and after pregnancy to treat and prevent stretch marks. You use it twice daily and rub it on your belly area (and all other areas that are classic for stretch marks, if you wish). It's recommended to use it for at least 4 months post-pregnancy for best results.
I love using this cream. It smells so nice, absorbs really quickly and leaves my skin deeply hydrated and amazingly soft and smooth. It's a bit addictive, actually!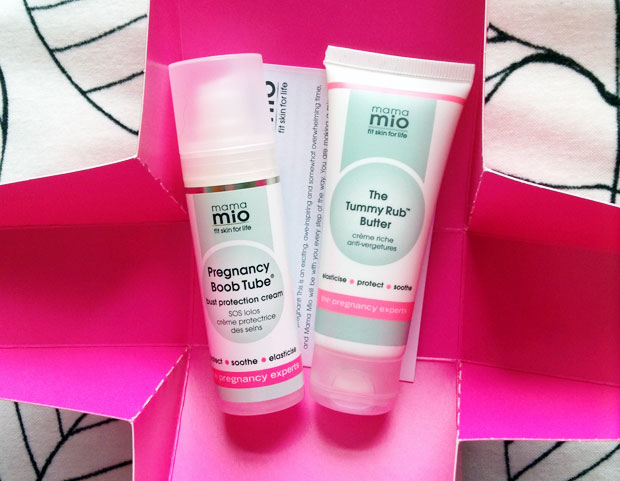 The Pregnancy Boob Tube bust protection cream is specifically designed for the bust area and fights against sagging tissue and soothes skin, leaving it hydrated and with a subtle, healthy glow.
It comes in a handy pump bottle and the cream is fluffy and light but really rich at the same time. The cream is enriched with organic omega oils that moisturise and antioxidants that make skin firmer. Boob Tube helps prevent wrinkles and stretch marks, too.
An interesting ingredient is a unique green cabbage leaf extract that helps reduce swelling and discomfort. This version of Boob Tube is a new and improved formula that is completely safe for breastfeeding and pregnancy. I love this aspect — I've come across many breast creams that are not safe for breastfeeding.
It's recommended to apply this cream daily all over the breast area, from under your breasts up to the neck. For best results, continue to use it for at least 6 months post-pregnancy as the breasts are still changing during this time due to hormone fluctuations.
The Pregnancy Boob Tube is lovely to apply and the light texture makes it absorb really quickly, leaving my skin soft, smooth and well looked after. It's not sticky at all and you can get dressed straight away. The skin on the décolletage and the breast area is quite different from the rest of the body and I believe that using a cream specifically designed for the purpose of keeping this are looking its best is a great idea. I've got more stretch marks on my breasts than anywhere else on my body from right when my milk came a few days after giving birth. I had not kept my breasts hydrated at the end of my pregnancy and had instead focused on my bump. Now, I'm using Mama Mio's Boob Tube bust protection cream to treat my old stretch marks and keep my breast happy and healthy. The marks have faded a lot! This cream has the same fresh and lovely scent as the The Tummy Rub Butter.
I will definitely remember to keep my bust protected and hydrated during and after my next pregnancy using Boob Tube.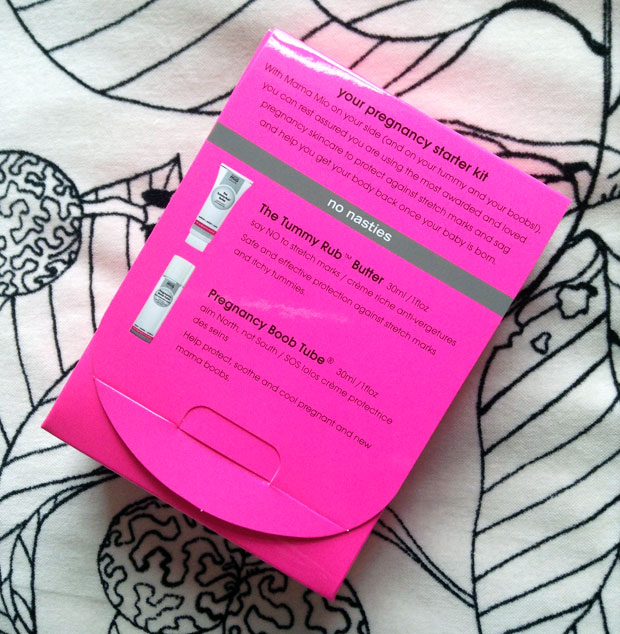 This kit would make a great pregnancy gift to buy for yourself or a pregnant friend/sister/partner as a little pampering treat. It would make a pregnant lady very happy to be surprised with this gift set. The products are amazing and the packaging is cute and uplifting, too!
You can buy this and many other good skincare products from LookFantastic. This set costs £20. Both products are also available in larger sizes that you can purchase individually.
I was sent this kit for this review. As always, all my reviews are 100% honest and all thoughts and opinions are my own.