#MiniOneWears – Sweet Peanut Baby Clothes
|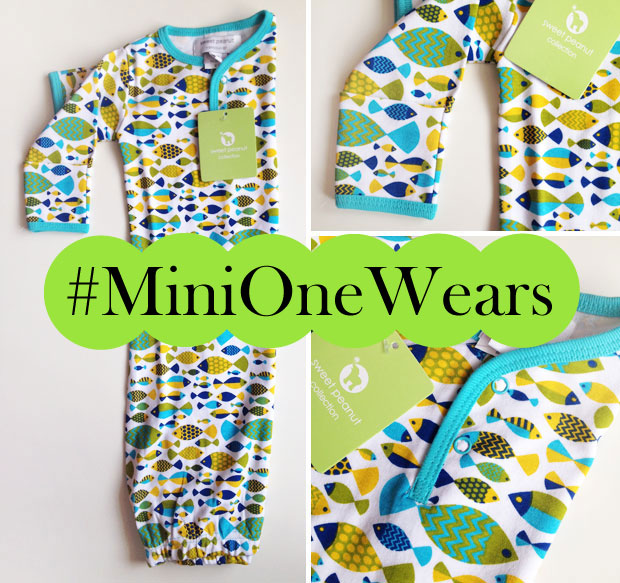 #MiniOneWears – Sweet Peanut Baby Clothes
Baby and toddler clothes are so much fun, aren't they? I love discovering new brands for both my little girls. The latest brand I've come across is Sweet Peanut.
Sweet Peanut make practical baby and toddler clothes. Their clothes are organic, soft, comfortable but stylish and playful, too.
 "We produce only the essential body styles in a complete mixing and matching first wardrobe and challenge ourselves every season to see how we can further simplify, streamline and create ease in the art of dressing a wriggling new babe." — the Sweet Peanut Clothing Company
The company offers two collections each year and these have their own unique seasonal colour palettes and patterns.  Sweet Peanut clothes are sold in over 1,500 boutiques and fine department stores throughout North America, the UK and Australia and online from SweetPeanut.com.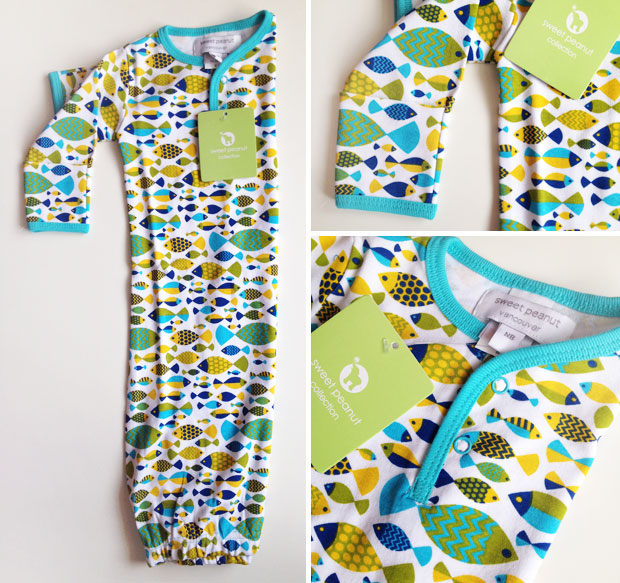 They have lots of fun designs with lovely colours and prints. I ordered a pyjamas for my toddler (more about this one in a separate post) and for my newborn I ordered a newborn gown and a onesie.
Above and below, you can see the baby gown one fish two fish ($29.50) which is a clever nightgown for babies. It's designed to make your days and nights with a young baby easier. It has an elasticated open bottom to give you easy access to your baby's nappy. This is great when you're trying to change a nappy without waking your baby or just need to check if it needs changing. It's also great for hot weather as you can get your babies legs out to cool them down.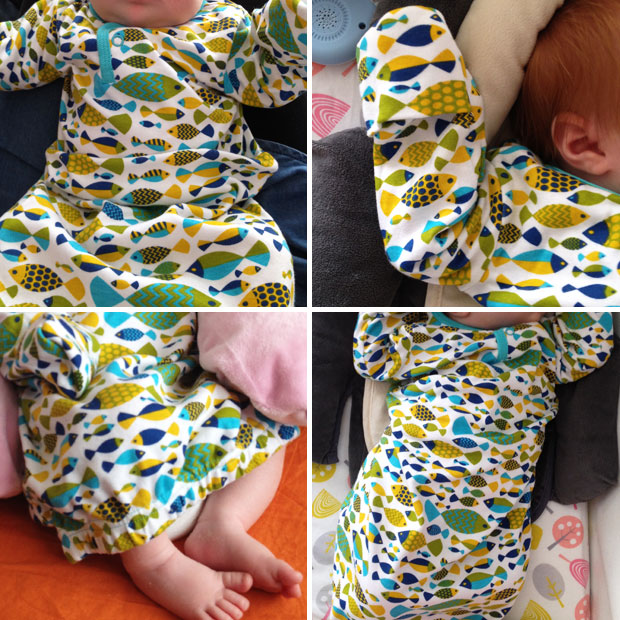 The sleeves have fold over cuffs so that you can turn them into scratch mittens. I love this feature on newborn baby clothes. It stops my daughter from scratching her face and keep her little hands warm too.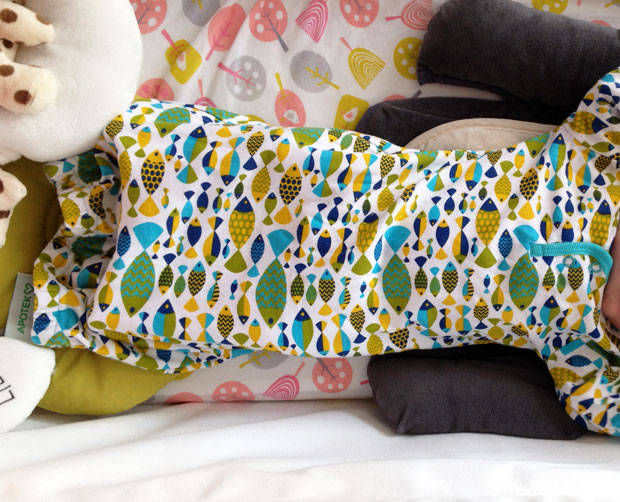 The sleeping gown is made from 100% organic cotton. It's nice and long so should fit my baby at least 3 months in size 0-3 months.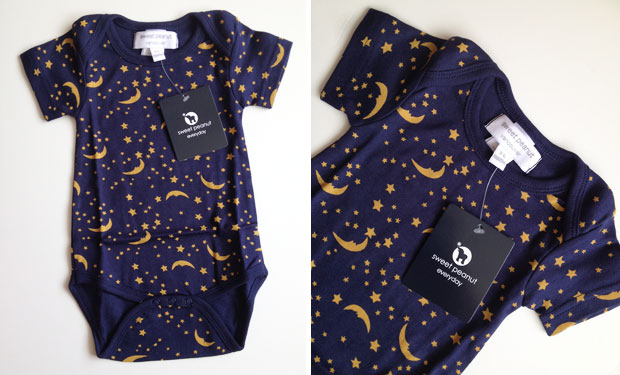 The onesie that I chose is one that matches her big sister's pyjamas. It's called the merlin onesie ($19.50). I love this pattern with golden stars and moons on a dark blue background.
The onesies from Sweet Peanut are made from 100% organic cotton. They have a folded lap collar and a three snap closure. They have a long seat to fit cloth nappies and a slim body fit. Onesies are definitely a baby essential! During the current heatwave, my newborn is wearing just onesies in the daytime to stay comfortable.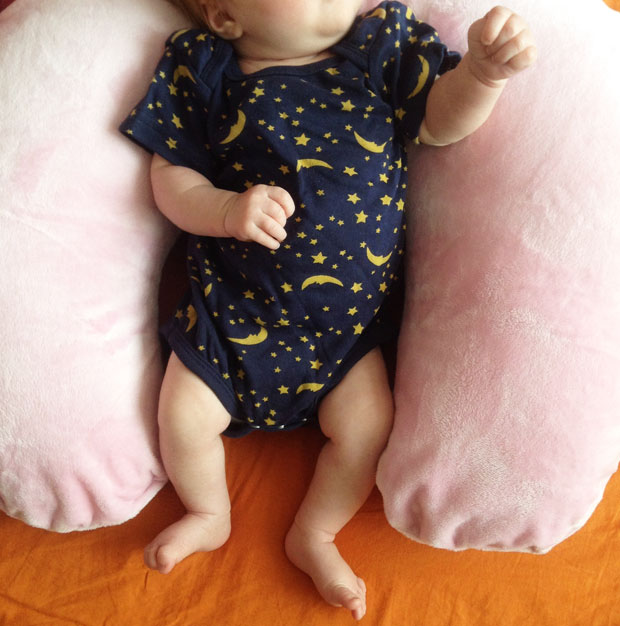 This onesie is very soft and the material is of very high quality. It looks great on my baby too! I would say that the sizes are a bit small though as my daughter is not even 4 weeks old yet and she was born a very average size but is wearing a size 3-6 months onesie here and it's only a tiny bit too big. It's more a 2-4 months size than 3-6, in my opinion. She currently wears size 0-3 months.

We were sent these items for this review. As always, all my reviews are 100% honest and all thoughts and opinions are my own.