Mio Skincare Boob Tube+ Multi-Action Bust Firmer Review
|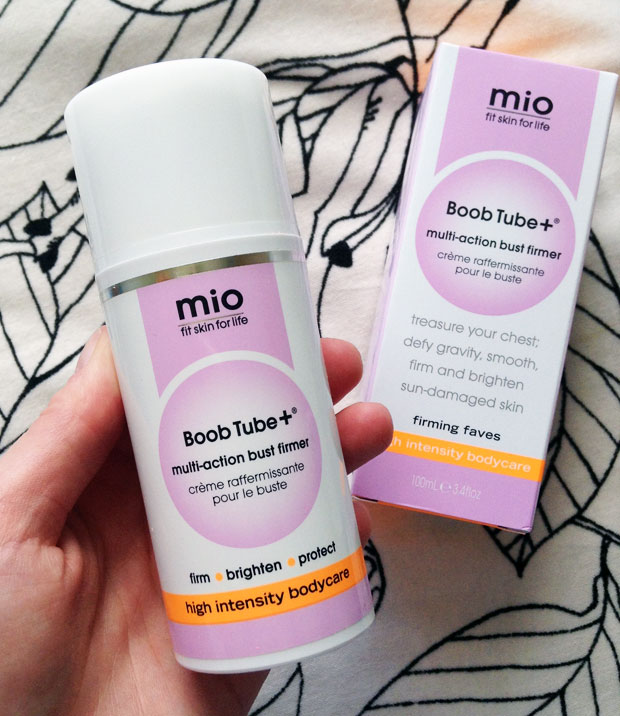 Mio Skincare Boob Tube+ Multi-Action Bust Firmer Review
This cream is designed to be used as part of your daily skincare routine. It's a treat for the chest area and helps make you décolletage look its very best. It makes skin smoother, firmer and glowing. It also tackles saggy tissue and wrinkles and makes sun damaged skin look healthier.
This video by Mio Skincare is a perfect introduction to Boob Tube+:
It's true that most of us ignore the skin on our chest and forget that it needs some care too. The décolletage skin is different from the rest of our bodies — it's thinner and often very exposed to the sun meaning it gets damaged more quickly. Only in the past few years have I started using my face creams and facial sun creams on my chest too, instead of body lotion and sun cream designed for the body. The décolletage simply needs more specialist care than the rest of the body. The Boob Tube+ cream can even be used on the face to treat wrinkles and smoothen skin there, too — Mio Skincare put as much work into their body creams as they do for their face creams so the quality is excellent.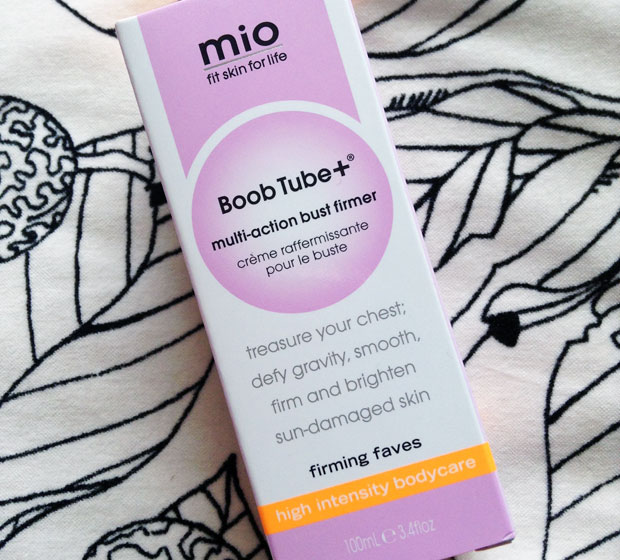 Boob Tube+ is a thick and silky cream that provides high intensity care for you skin. It provides lots of moisture and nourishment but absorbs really quickly allowing you to get dressed straight away. The results are almost instant thanks to the brightening properties of the cream. My skin looks healthier, has a bit of a glow and is baby smooth. I can feel improvement in the firmness of my skin too. I believe in prevention when it comes to skincare and think the results will be best if you start using this as a preventative care to keep you skin looking its best for as long as possible.
The quick absorption and application is a huge plus for this cream and makes it easy to use it every day. I would love it if Boob Tube+ came with SPF too, then it would be absolutely perfect.
There's a version of Boob Tube suitable and designed for use during pregnancy and breastfeeding, too. (Read my review here.)
Boob Tube+ Multi-Action Bust Firmer can be bought from LookFantastic and costs £35 for a large 100 ml pump bottle that will last a long time. You only need a tiny bit of product for each application.
I was sent this product for this review. As always, all my reviews are 100% honest and all thoughts and opinions are my own.