New Planet Buddies Home Accessories Review
|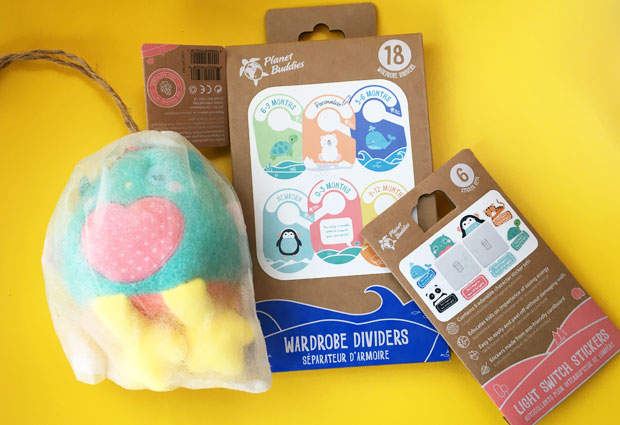 New Planet Buddies Home Accessories Review
My kids love their Planet Buddies headphones (that have come in handy so often during lockdown and homeschooling!) so we were really excited to hear that Planet Buddies have launched some new products too. They are continuing to grow their product range with lovable characters and ethos to protect the environment and our planet.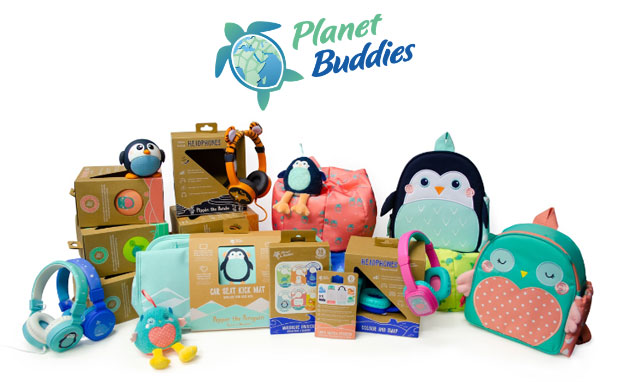 They've been partnered with Marine Conservation Society and World Land Trust since the 1st of January this year and are donating a percentage of the sales from each product to support the charities.
There are three new products in a new Home Accessories range and they are: Wardrobe Dividers, Light Switch Stickers, and a super cuddly 2 in 1 Screen Holder and Wiper. More details about these below.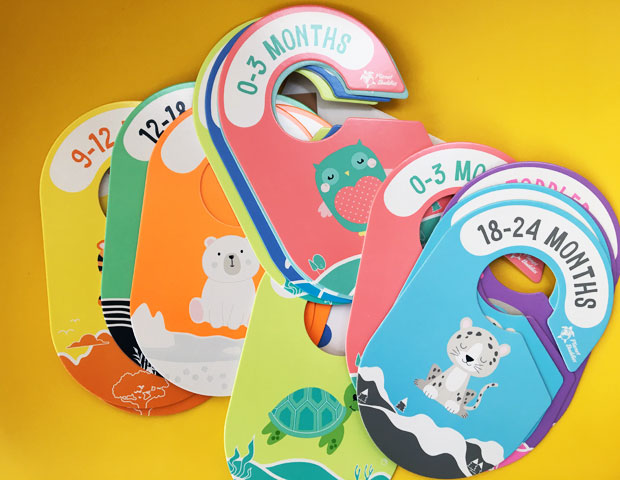 Wardrobe Dividers for Babies & Toddlers
These adorable wardrobe dividers are great for keeping baby and toddler clothes of different sizes organised. The set contains 18 divider tags for clothes rails, featuring different characters designed to teach children about endangered species from a young age.
The dividers look great and are nice and sturdy! The set includes the following sizes Newborn, 0-3 months, 3-6 months, 6-9 months, 9-12 months, 12-18 months, 18-24 months and Toddler. Also included are two blank dividers for personalised storage. It also includes a sticker sheet with blank labels so that you can change an existing divider when your child is older.
Of course, the Planet Buddies clothes organisers are planet-friendly too: made from cardboard without using any plastic film. The plastic-free packaging uses 100% recyclable materials and is printed using soy based inks, so you can enjoy your clothes storage solution with no harm to the planet.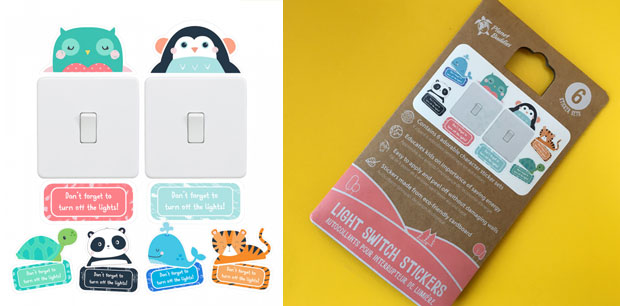 Kids Light Switch Character Stickers
This is a pack of light switch stickers in 6 adorable characters. They are designed to teach children about energy conservation and also look great as a decorative item. They make a fun reminder to turn off the lights when you leave a room.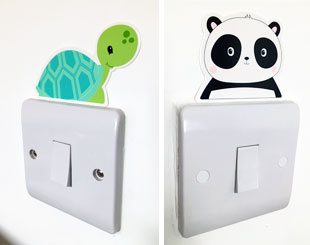 Each character has two stickers, one for above the light switch (the actual character) and one for underneath with the reminder on. They are easy to apply and remove and are plastic-free too.
We have used them without the words underneath as my girls already turn the lights off. They look so cute, and my daughters love them.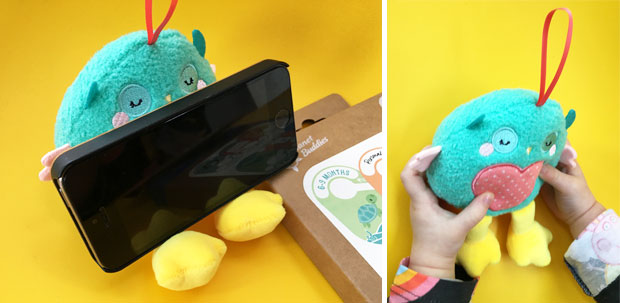 2-in-one Plush Holder and Screen Wiper
The Home Accessories range also includes two different 2-in-one Plush Holder and Screen Wipers. We have the Olive The Owl design but there's also a penguin one available.
It's a mobile phone stand with a microfibre base that can be used as a screen cleaner too. My girl loves to play with it too and calls it her funny bird! It's super soft and very cute!
These products were kindly gifted for review. As always, all my reviews are 100% honest and all thoughts and opinions are my own.