The Perfect Shirt that Every Woman Needs in Her Wardrobe
|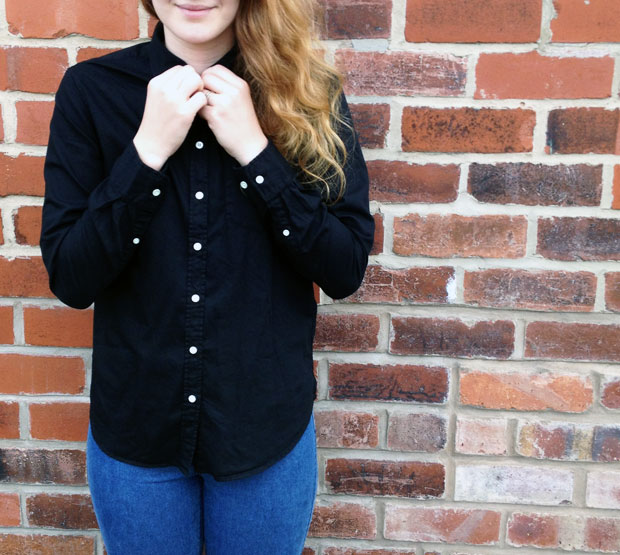 The Perfect Shirt that Every Woman Needs in Her Wardrobe

Earlier this year, I started trying to incorporate a bit of minimalism into most aspects of my life and hand in hand with that goes decluttering and downsizing your belongings, choosing quality items over quantity. I'm doing this with my wardrobe too and am trying to just have items that I love, that are comfortable, look good and that I use. When I shop for new things to wear, I keep in mind how much I'll actually use the item, if it goes with what I have, if it's easy to wear and if it's ageless — will I still want to wear the item in years to come? Will it last?
I love a good shirt but, until last week, I only had a few checked shirts and no simple single coloured ones. When I was younger, I had a black shirt that I used to wear all the time but it has long gone and I've quite missed having a black staple shirt in my wardrobe.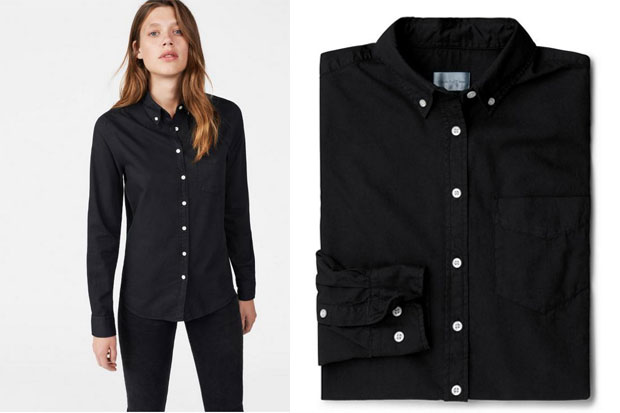 Now I have found the perfect shirt with a classic fit that will always be in style. It's the GANT Rugger Overdyed Luxury Indigo Shirt. It's got a slim, feminine fit that is still comfortable and relaxed. It's made from 100% cotton which makes it amazingly comfortable as the fabric is soft and breathable. I love the dark colour — it's overdyed in black for this season. The shirt is made to age over time, giving it a beautiful unique fading over the years which will give it a lot of character. No one else will have one that looks quite the same as you.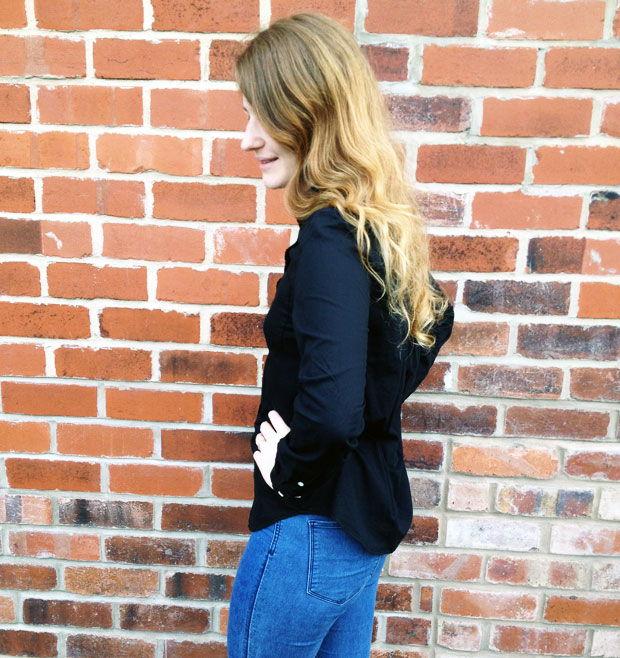 The shirt features a button down collar, a pointed pocket on the chest and the iconic GANT boxpleat and locker loop on the back. It's made in India.
I'm so pleased with this gorgeous GANT shirt and know that I'll be able to wear it for lots of different occasions. Black goes with everything and the shirt can be dressed down with jeans or dressed up tucked into a nice skirt. It's so versatile and the quality feels amazing too! I know I'll wear it for a very long time and I look forward to building a capsule style wardrobe with this shirt as the base. It's really the perfect shirt that every woman needs in her wardrobe.
I ordered the shirt in size Medium which fits me very well and comfortably. It's available here for £85.00. This kind of shirt is also available for men which would look great with GANT chino trousers.
Item gifted for this review. As always, all my reviews and posts are 100% honest and all thoughts and opinions are my own.