Recipe: Crispy Crumb Cod, Peas & Mash – #ThePowerOfThePea
|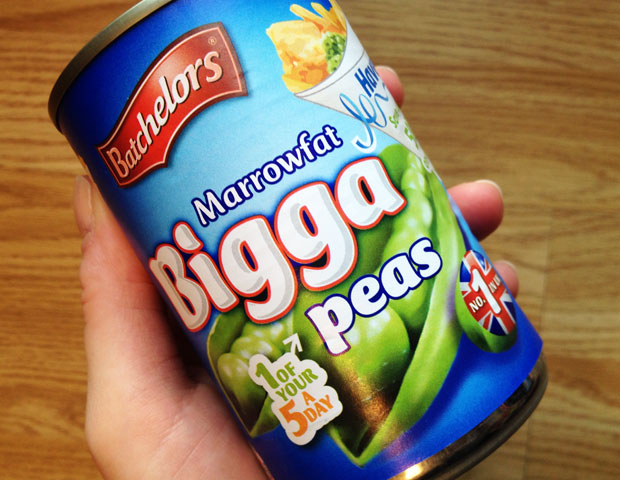 Recipe: Crispy Crumb Cod, Peas & Mash – #ThePowerOfThePea

Green peas should really be considered a superfood as they're packed with goodness such as fibre, copper, magnesium, zinc, potassium, iron and vitamins K, B1, B2, B6 and C. They're also high in protein but low in fat and sugar.
There are so many tasty ways that you can eat them too — you can even put them in guacamole! A classic British combination is fish, potatoes and peas and below you can find a new delicious recipe including that combination of ingredients but with a modern twist.
I've never thought about putting cheese and tomatoes on fish before, but it really works and adding peas to the mash is so yummy and a great way to incorporate peas into a meal so that you don't miss out on #ThePowerOfThePea. The recipe by Batchelors is really simple and doesn't take long to cook at all and the result is a tasty dish that's filling and healthy too.
Crispy Crumb Cod with Peas and Mash (Serves 4)
For the fish:
4 x 150g cod fillets
2 large tomatoes, sliced
100g mature cheddar cheese, grated
4 tbsp dried breadcrumbs
Salt and freshly ground black pepper
Fresh parsley, to garnish
For the mash:
1 x 300g can Batchelors marrowfat peas
1kg Charlotte potatoes
1 tbsp salt
100g cold butter, cut into cubes (or more if you like your mash really buttery)
warm milk, to taste
Method:
Preheat the grill. Tip the can of marrowfat peas into a saucepan and heat gently, stirring often.
Boil the halved or chunked (but unpeeled) potatoes in a large pan of lightly salted water. When they are soft enough to mash, drain them thoroughly then push the potato pieces through a ricer or mash with a fork or masher. With a wooden spoon, beat in the warm milk and butter and season with salt and pepper to taste.
Meanwhile, arrange the cod fillets on the grill rack and top them with the sliced tomatoes. Grill for 3-4 minutes. Mix the grated cheese and breadcrumbs together and sprinkle on top of the fish. Season. Grill for another 3-4 minutes or until the fish flakes easily.
Mix the hot peas and mashed potato together and spoon onto warm serving plates. Arrange the cod fillets on top and serve, garnish with fresh parsley.
When I cooked this dish yesterday, it was actually the first time ever that I cooked fish. My husband loves fish but I'm a vegetarian and have been since the age of 12 so I have never cooked fish before. I was surprised to find that it was really easy! I made myself a vegetarian option too which was a cheese and onion bake with some baked tomatoes with the cheesy breadcrumb topping, served with the delicious and nutritious mash.
The whole family really enjoyed this dish so it's definitely a recipe that we'll be using again. You can find more Batchelors meal ideas here. How do you like your peas?
I was asked to recreate this recipe and was provided with a Sainsbury's voucher to cover the cost of the ingredients needed. As always, all my posts are 100% honest and all thoughts and opinions are my own.