Rock, Paper, Scissors Review – A Book Full of Fun Activities
|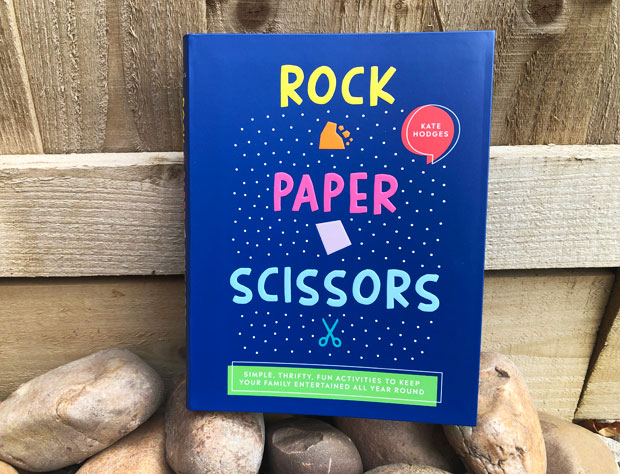 Rock, Paper, Scissors Review – A Book Full of Fun Activities
Coming up with new things to keep kids entertained can be a challenge. Ironically, I used to be much better at this before becoming a parent! I used to work in a nursery and as a nanny and was always coming up with fun and creative activities to do with the kids. Once I had my own kids, there were a lot more things to juggle, along with sleepless nights and more responsibilities and stress so my creativity has plummeted a bit too. I'm sure many parents are in similar positions and struggle to come up with activity ideas for the kids.
We need not worry though, there are lots of helpful resources available to help us! A new book called Rock, Paper, Scissors is one of them. It's a collection of creative, fun and sense-stimulating things you can do with the kids – or that older kids can do on their own – using very simple materials like stones, paper and scissors!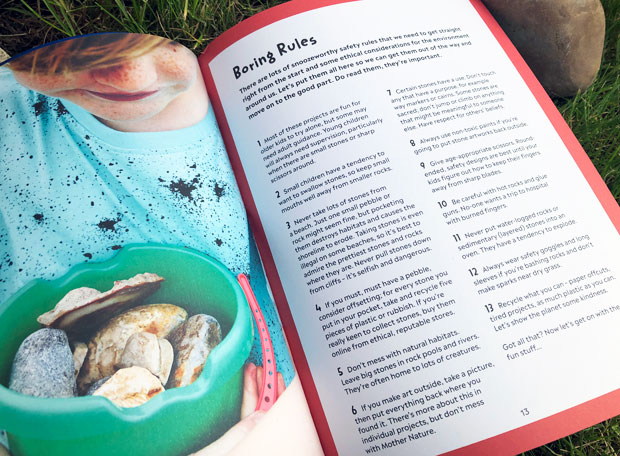 The book starts with "Boring Rules" which are not boring at all really but important things to remember when you are using things found in nature or building and creating things while you're out in nature, along with some safety rules too.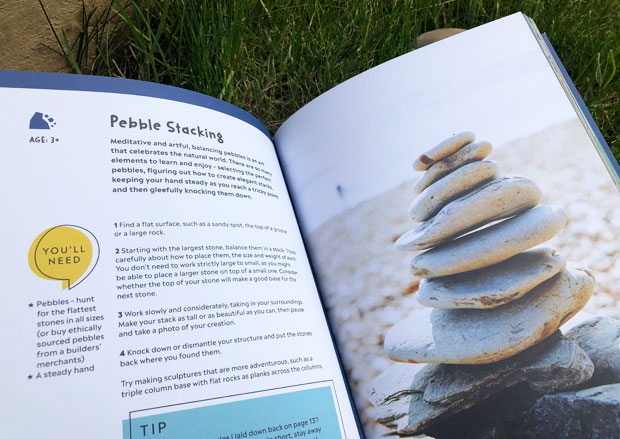 The book is full of simple, thrifty, and fun ideas for activities that will spark creativity and keep the kids entertained. There are art activities, science experiments and much more, and the kids will enjoy themselves while learning too.
There are activities for all year round, but I think this book will be especially useful during the summer holidays when we spend more time outdoors as a family. Not all the activities need to be done outdoors though, there are plenty of indoor options in the book too. There are 60 activities suitable for children of all ages included in the book.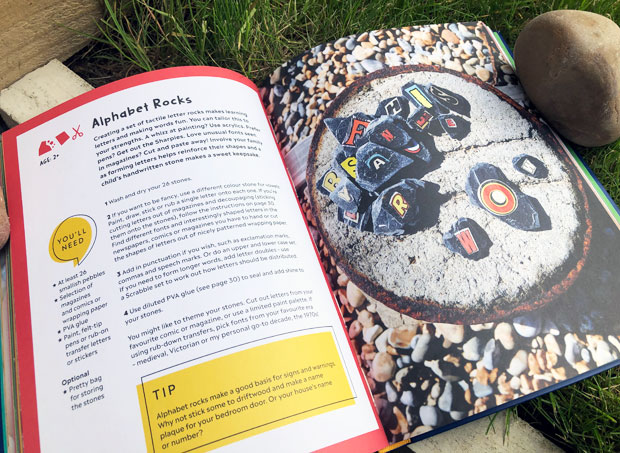 Rock, Paper, Scissors is a brilliant book for parents who want to limit screen time and make walks and day trips more exciting, adventurous, and creative without needing lots of equipment.
Buy your copy of Rock, Paper, Scissors here.
This book was provided to us for this review. As always, all my reviews are 100% honest and all thoughts and opinions are my own.