Second Trimester Fashion Essentials – Clothes for Pregnancy
|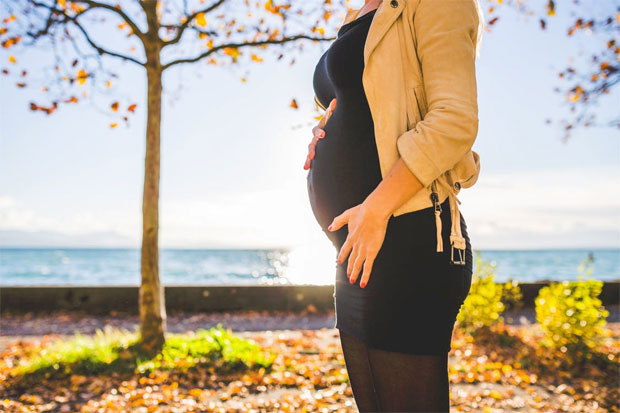 Second Trimester Fashion Essentials – Clothes for Pregnancy
I'm now well into my second trimester of my third pregnancy. I'm in my 18th week and the bump is definitely a bump now and is visible in most clothing. I started changing my wardrobe a bit during the first trimester but it's really in the second trimester that I've had to change some things up due to the growing bump. In this post, I'll share my second trimester fashion essentials that have helped me be as comfortable as possible.
Though I do have a few maternity specific t-shirts and tops, I'm mainly still using regular t-shirts and tops that are designed with a boyfriend fit which means they're longer and wider. This relaxed fit is very comfortable to wear at all times but especially great during pregnancy as your bump will fit happily underneath — at least during the first two trimesters. Most of my t-shirts in this style are from H&M — the style is called "Long T-Shirt" and they come in lots of colours/designs and cost £6.99 each. This is great value as you'll get lots of use from them after pregnancy too. I've been wearing them for years!
I've got a few lounge wear type maternity bottoms that are great for wearing around the house and then a few pairs of maternity leggings that are great under long t-shirts or dresses. Mine are from H&M too.
I've got a selection of maternity bras and I started wearing these during my first trimester. Some of them are so comfortable that I wear them when I'm not pregnant or breastfeeding too. My current best one is definitely my new Cake Maternity Rock Candy Luxury Seamless Nursing Bra which is so comfortable and supportive. Your breasts go through so many changes during pregnancy, so good maternity bras are essential.

When your bump gets bigger, regular tights just start to roll down during the day which is annoying! I wear dresses a lot so tights are an important part of my wardrobe. Having a few good pairs of maternity tights means I can still enjoy wearing my dresses throughout my pregnancy. I'm currently using the Pamela Mann 60 Denier Maternity Tights from The Tight Spot which are very comfortable around the bump. I've just spotted that they come in 90 denier now too which is great for the winter months. Being a busy mum, I'm all about the high denier! I spend so much time crawling around on the floor with the kids that I need sturdy, thicker tights that will not break easily. 60 denier and up is the way for me!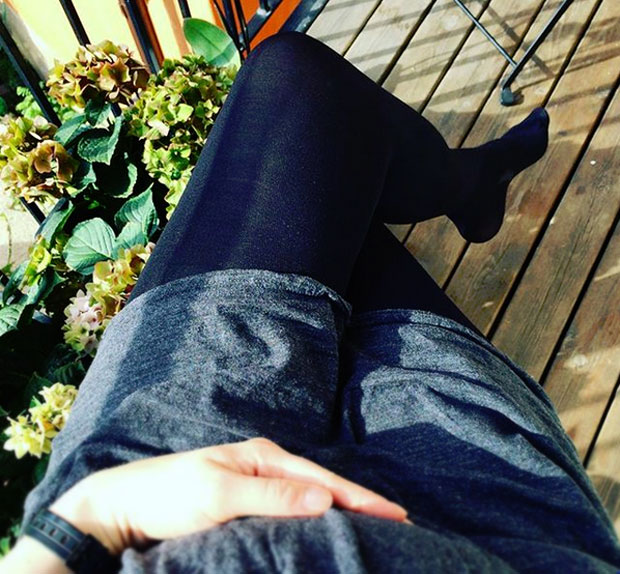 I don't think that you need to buy maternity specific pants for pregnancy. I just wear my regular pants which are a seamless style that's quite comfortable on the belly. I've bought a few more packs in a size up in the same style to fit as the bump grows even more and I think that will work well throughout the rest of my pregnancy. I wore the same style during my last pregnancy, so should be fine.
The second trimester is a great time to get a pair of maternity jeans. They come in over the bump and under the bump styles and for a smaller bump the latter works better though the over the bump style is nice and warming during the colder months! Check e-Bay for lightly used maternity jeans at bargain prices as this is one of those items that you'll only use for a few months (unless you're having more babies, of course!).
Those are my maternity fashion essentials for the second trimester! I'll be using all of these during the third trimester too and will also get my big and cosy maternity winter coat out then.
Features PR samples.