AD | Skoove Review – Learn to Play the Piano
|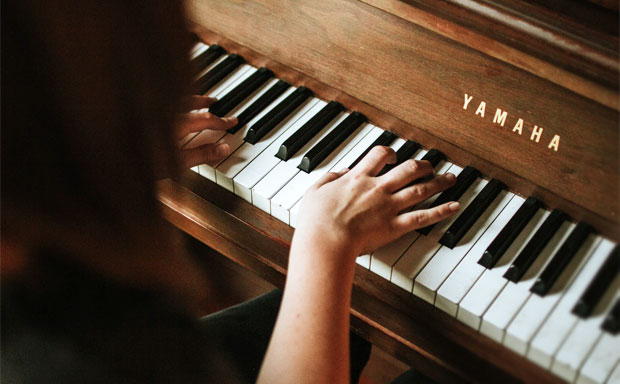 AD | Skoove Review – Learn to Play the Piano
Knowing how to play an instrument is a good and useful skill to have and the sooner you learn, the better but it's never too late to get started. When I was a child, I took piano lessons for a few years when I was little and guitar lessons when I was older but I never mastered any instrument.
There are many piano players in the family with actual pianos in their homes too so learning to play the piano better would be a good choice. I'd also like to help my daughters learn some as they seem very keen to play the piano too.
To get us started, we've been trying out the Skoove App which is a popular app that teaches you how to play the piano — you can also use Skoove in your browser on the computer. What a brilliant use of technology!
Skoove features interactive piano lessons for beginners and advanced players so you can use it whether you're experienced or have never touched a piano before. You don't actually need a piano or keyboard to get started — some of the lessons you can do with your computer-keyboard or on screen on tablets and phones. For best results and to really learn to play the piano properly, it's naturally better to have a keyboard or an acoustic piano. You tell the app which you are using.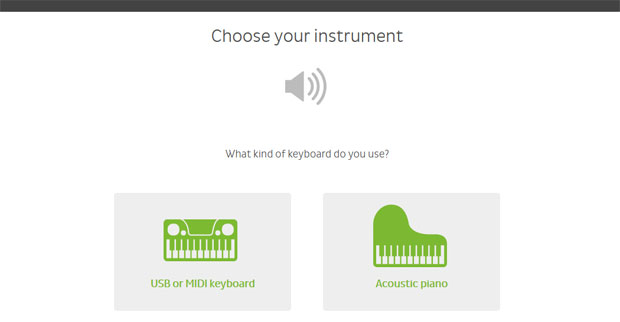 Skoove works with PC, Mac, iPad, and iPhone. Plus all pianos and keyboards.
How to get started using Skoove:
The first thing you need to do it to set it up according to your devices. Choose between acoustic piano or USB / MIDI keyboard and then follow the rest of the settings, allowing the microphone of your PC or mobile device to listen by activating the microphone. I'm using an acoustic piano at a relative's house but want to buy a keyboard to use at home. Once you're set up, it's time to learn to play the piano but don't worry if you're a beginner, Skoove will ease you in gently!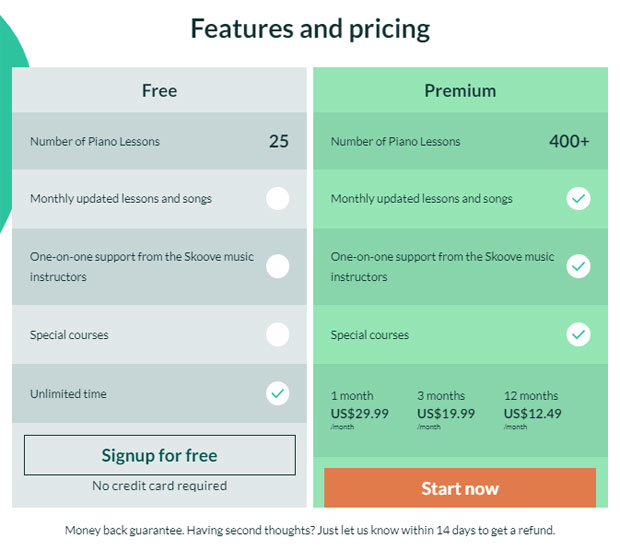 What's included?
You can enjoy 25 lessons completely free for an unlimited time which I think is very generous and then upgrade to Skoove Premium if you feel that Skoove is a good fit for you.
Skoove Premium costs $29.99 per month when you sign up for 1 month, $19.99 per month when you sign up for 3 months or $12.49 per month when you sign up for 12 months.
You can also try Skoove Premium for free for 7 days and get access to all the songs and online piano lessens during this trial, checking out all the content and then deciding if you'd like to continue. You can cancel at any time during the trial and you'll not be charged.
Skoove Premium gives you access to over 400 lessons and all songs with new exclusive lessons content added each month as well as one on one support from Skoove piano teachers.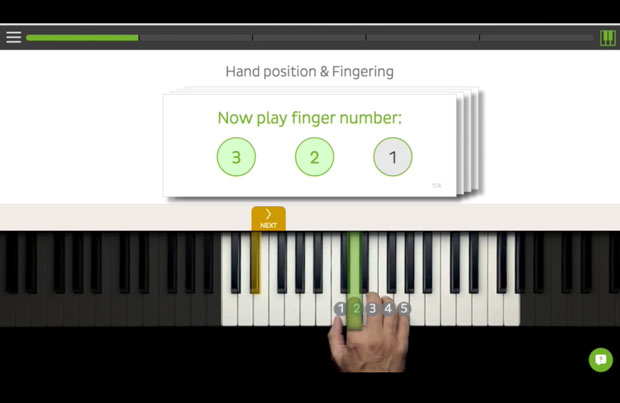 How Does It Work?
First, you can work on learning hand position and the keys of the piano, then move on to learning how to play some tunes.
Skoove teaches you by first letting you listen to a song and watch the notes highlighted on the on-screen keyboard and sheet-music, then you learn the notes for each hand and the program will let you know if you play a note incorrectly. After learning the notes, it's time to nail the rhythm and you play the notes in time. You can even choose to play with a band which is fun! Repeat as many times as you like until you feel confident and ready to move on.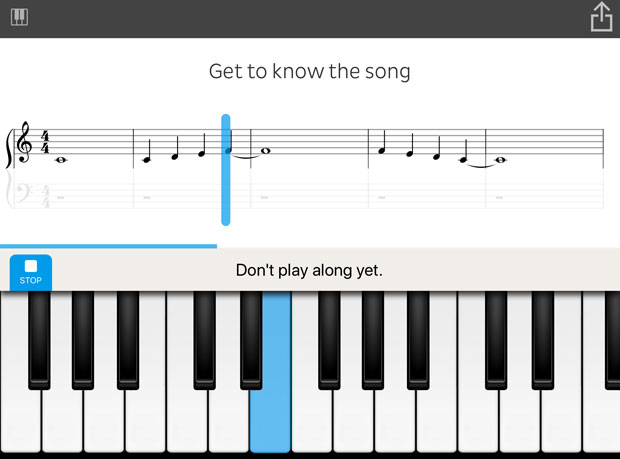 The different lessons feature lots of different types of music styles, including popular songs that you'll definitely recognise.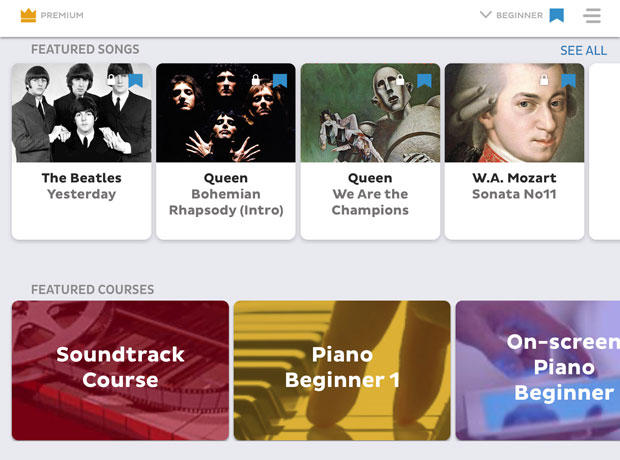 What do I think about Skoove?
I think it's a great program to get started learning the piano. I love that it can be used with an acoustic piano or a digital keyboard depending on what you have available.
I really like that Skoove teaches you how to read music at the same time as you're learning to play as this is an important aspect of piano playing.
The interface is well designed and looks great. Skoove is easy to use and works very well and makes a wonderful foundation for learning how to play the piano.
This review is in collaboration with Skoove. My review is all my words and 100% honest. I have been compensated for my time. The article was originally published in 2020, last updated 2023.