Sloane & Sons Cocktail Chair Melina Red Velvet
|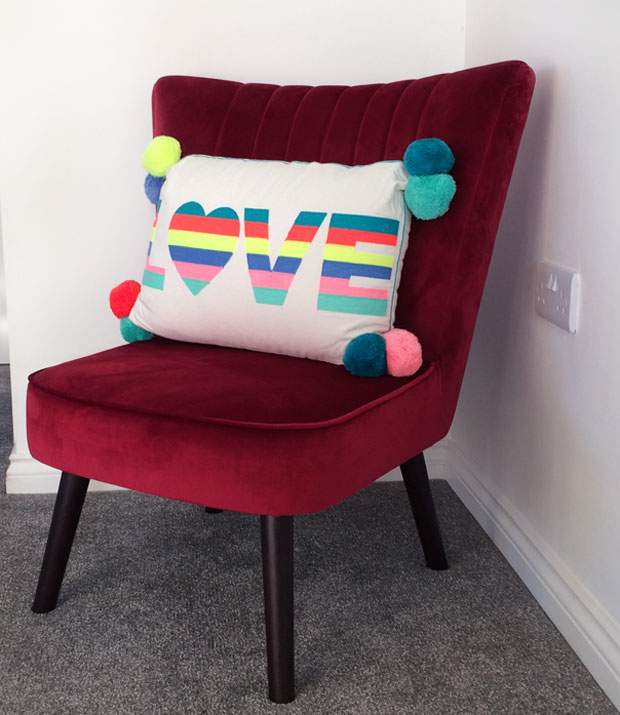 Sloane & Sons Cocktail Chair Melina Red Velvet
It's been over a year since we moved to our new house but there are still a few areas around the home that we've not finished furnishing yet as we've not quite found what we wanted yet. We don't want to rush non-essential decisions and buy things that we'll have to or want to replace soon. There are a few of these areas around the house that need a little bit of something adding — a bookshelf, a chair, a side table…
One of these areas was our landing upstairs and we had in mind that we'd find a bookshelf for here as it's a good place for one but now we've got a new chair instead. We probably still will add a shallow bookshelf as well when we find one that we love and that fits!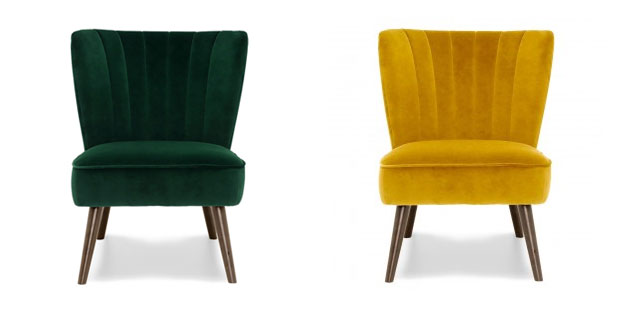 Our new chair is this beauty from Sloane & Sons and it's a Melina Red Velvet cocktail chair. When we first looked at this chair a few weeks ago, it was also available in a stunning dark green and a mustard yellow. It was hard to choose between these three gorgeous colours that all work so well on velvet but my husband and I agreed that the red one was the best choice for us and we're really happy with the colour choice.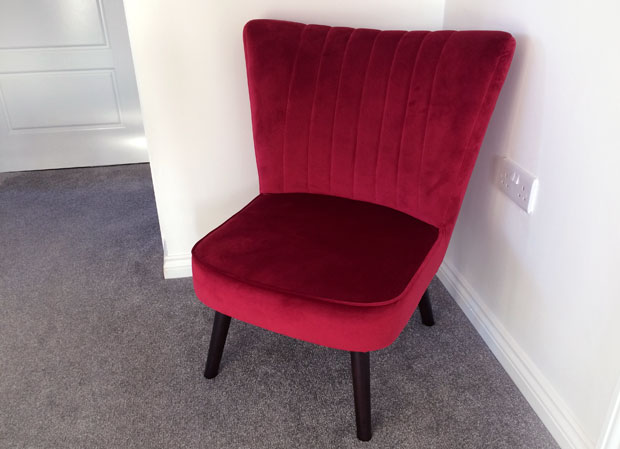 Our new Sloane & Sons Cocktail Chair works well in our home and has provided a practical seat in an area that was pretty much unused. It's unfortunately not used for sipping cocktails at the moment but is a great chair for my husband or I to sit when we're helping our daughters get ready for school in the morning or for bed at night. Our girls also love grabbing a book from the playroom and using this new little corner of our home and the new chair as a reading nook which is lovely.
The Melina Red Velvet cocktail chair came delivered without its legs on and putting the legs on was quite difficult even for my very handy husband. What made it hard was one of the holes on each leg was really hard to get the screw into due to the angled legs not leaving enough space for a screwdriver. We got there in the end but with some marks on the legs unfortunately. This problem could be solved by repositioning the holes on the legs.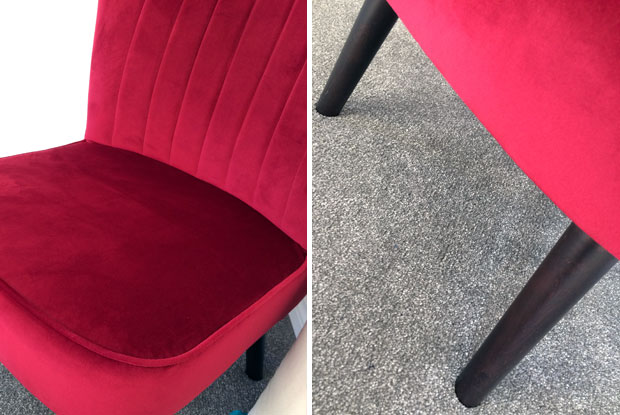 The chair is quite low but comfortable to sit in and there's no denying that it looks great! It adds a beautiful pop of vibrant colour to this space and I love the classy vintage shape and style. It's very elegant and would look great in a living room, a hallway, an office or a bedroom too, adding a bit of glamour to a modern home.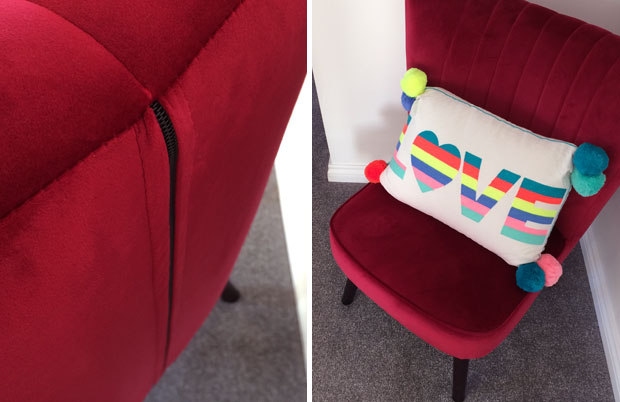 The Melina Red Velvet has a shell-like appearance to the back with a black zip in the middle. This is purely for decoration — the cover cannot be removed.
I'm really pleased with our new chair and think it looks great in this space. It's functional, comfortable and very nice to look at too. I especially love it when the warm afternoon sunlight hits it like in the photo below. It makes the gorgeous red velvet look even more luxurious!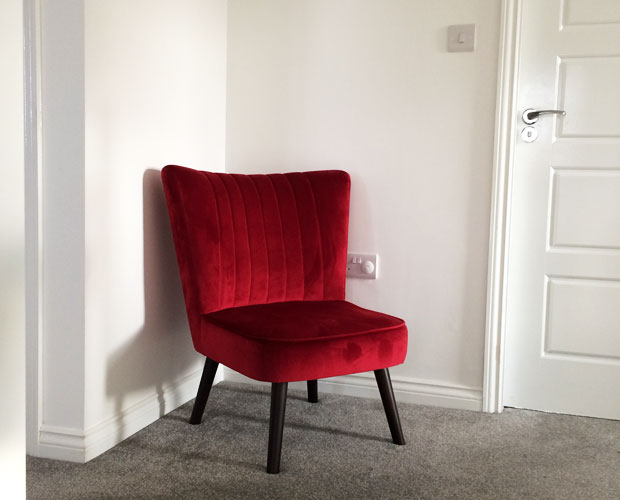 About Sloane & Sons
Each chair crafted by Sloane & Sons benefits from their industry expertise and heritage. Crafting chairs since 1989, every effort is made to ensure unparalleled quality and a perfect finish to each of the products. Enjoy free next day UK delivery and a 12-month guarantee too.
This chair was gifted for this review. As always, all my reviews are 100% honest and all thoughts and opinions are my own.