Summer Infant Pop N' Play Portable Playpen Review
|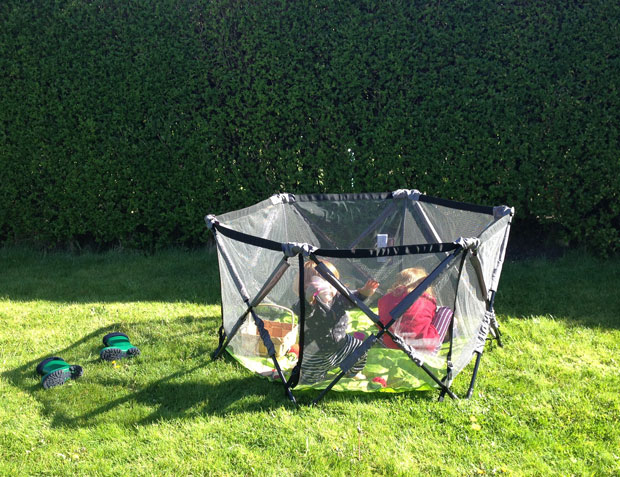 Summer Infant Pop N' Play Portable Playpen Review
When your baby starts moving by crawling or walking, everything suddenly changes and you have to constantly watch them which can make everyday tasks quite difficult — especially if you have kids that barely nap like myself! My previous solution to this was to put my baby in her car seat and take her outside with me for hanging the washing or in the kitchen if cooking. Sometimes, I'd get a travel cot out and put her in that but it's a bit of a hassle getting it down from upstairs and set it up. Plus, my baby likes to play with her sister and the travel cot can only handle the weight of one of them.
I've been looking at playpens and most of them are bulky wooden or metal things similar to a bunch of baby stair gates put together. These work well if you have a lot of space and can keep the playpen out permanently. We do not have that kind of space! I recently came across the Summer Infant Pop N' Play Portable Playpen and even featured it in a post called Products that Make Life With Two Young Children Easier because I thought it looked so clever.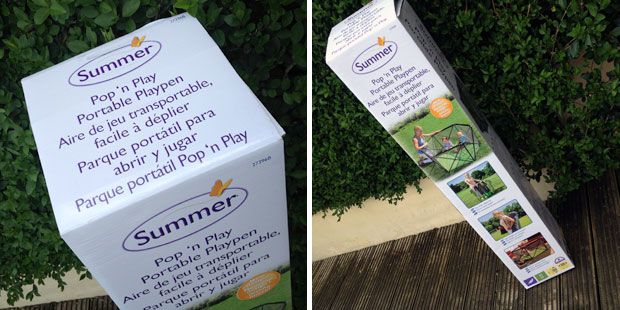 We now have this smart product and we use it all the time. It's changed my life and has made motherhood much easier. It's a breeze to set up — just slip the cover off and open it up and it's ready to be used. I can do it one-handed holding my baby too and it's just as easy to fold up again with one or two hands. It takes a couple of seconds and then you have a safe and spacious playpen for your little ones to enjoy. This video by Summer Infant shows how easy it is.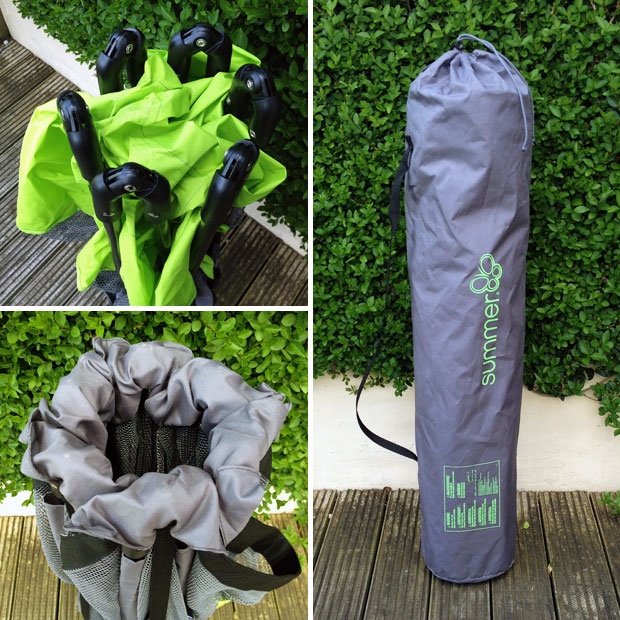 It's a really generous size and can fit a few children. The play area is 14 square feet. I can even fit comfortably together with my 11-month-old, my three-year-old and a bunch of toys. We use it a lot in the garden when the weather is nice. My children can play together in a safe area and I can see them when I hang the washing for example.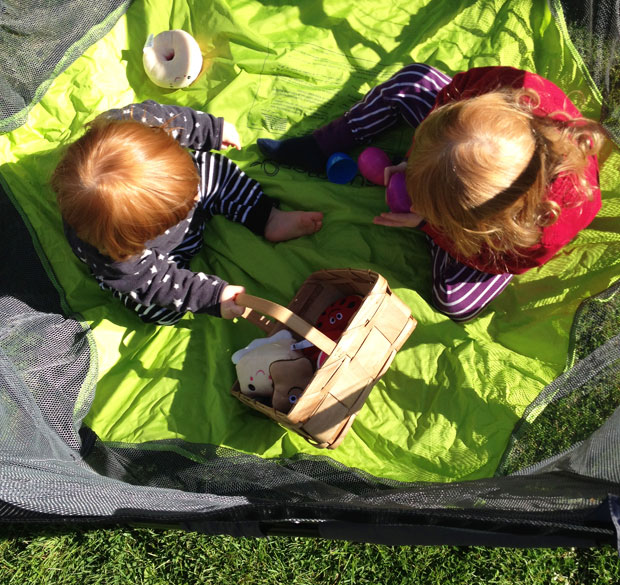 We also use it in the living room to create a play area for my youngest where she can play with her things and this allows my eldest to play with all the tiny toys that she can't have out when our baby (who eats anything and everything) is roaming around freely. Everyone's happy and I don't need to worry about her choking when I try to get dinner on or have to run upstairs for something.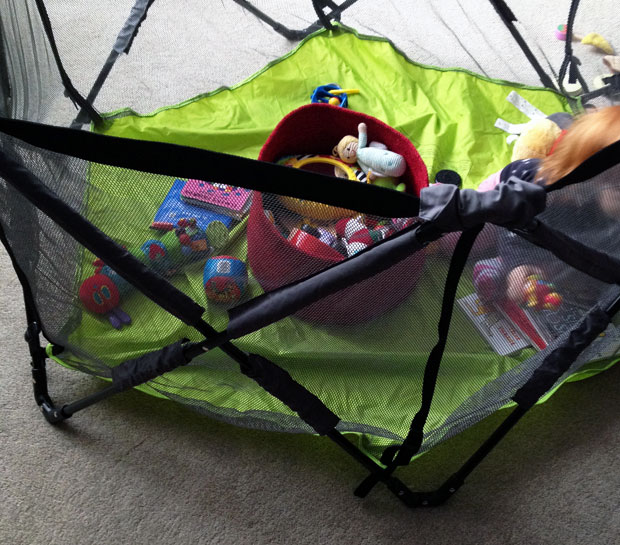 It's such a useful product to have! It packs up really neatly and fits perfectly in our cupboard in the kitchen where we keep our Dyson and doesn't take up much room at all. It's light and easy to use and you can even half fold it up with a toy basket in the bottom if you need some more space temporarily and don't want to pack it away quite yet.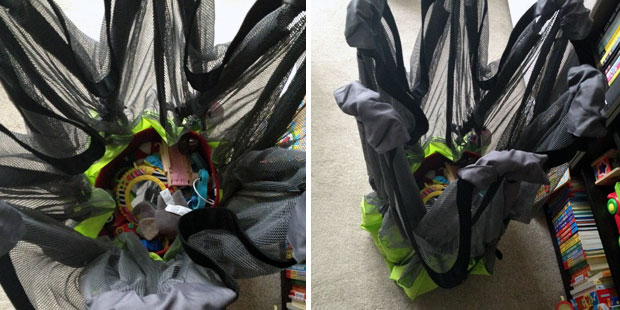 The Pop n' Play is ultra-lightweight and folds compactly to make it very portable. It's got a carry handle on the cover, making it easy to throw over your shoulder to move it at home or take it to the park, the beach or a family member's or friend's house. You can easily fit it in the car or just carry it if you're not going far. I can't wait to take it to the park this summer as it will make having a picnic with young children much more relaxing and safe.
It's got a water resistant floor which is especially helpful when using the playpen on grass that might be damp. It's got airy mesh sides to provide good airflow and to ensure that you and your baby can see each other well at all times.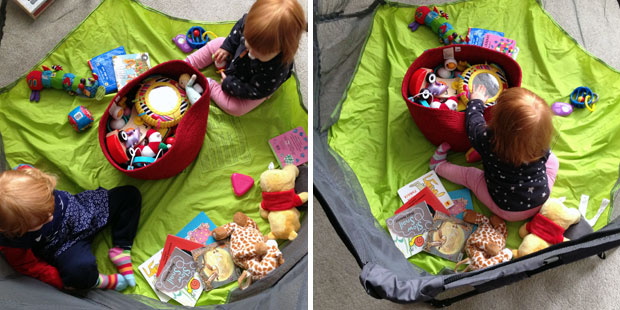 Something I have to mention as well is that I love the look of it! The hexagon shape, the black frame and mesh with the green floor look great together. I also love how it can stand up on its own when folded up. This makes it even easier to store.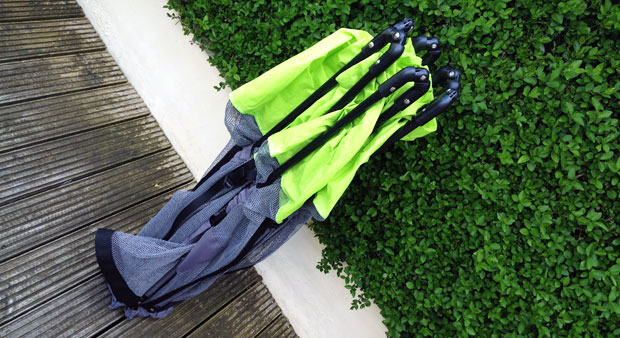 Get yours from the Summer Infant website or through Amazon.co.uk. If you have a baby or a toddler, it will change your life!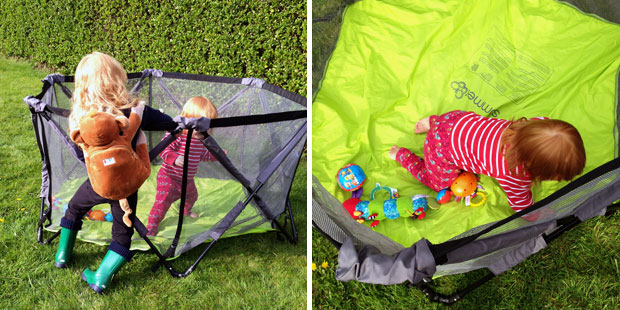 We were sent this item for this review. As always, all my reviews are 100% honest and all thoughts and opinions are my own.