The Cooking Oil Conundrum – What, How and Where
|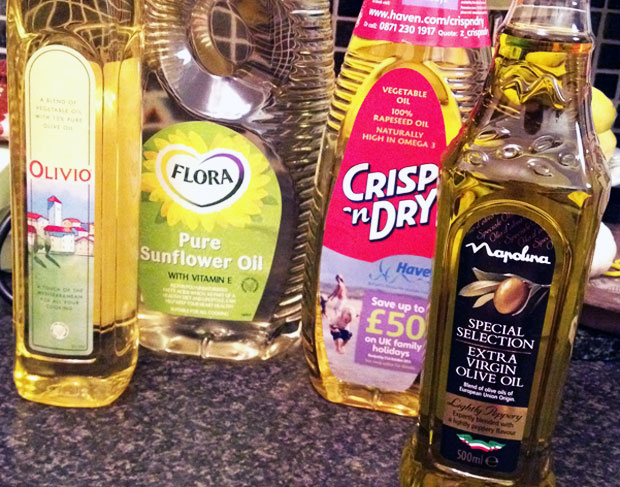 The Cooking Oil Conundrum – What, How and Where
With the huge selection and variety of cooking oils available, it's difficult to know which one to use when. They aren't all the same — they have different flavours and smoking points which make them suitable for different kinds of cooking and recipes.
Knowing which oil is the best for whatever you're cooking and using them correctly can take your cooking to a new level by contributing to the dish's texture and complementing the food's flavour.
In our household we mainly use rapeseed oil or sunflower oil for cooking and I also love olive oil drizzled on anything — especially Mediterranean classics such as salads, mozzarella, pasta, pizza, tzatziki, hummus, dolmades… The list goes on. I love the powerful flavour of extra virgin olive oil but my husband's not a fan. More for me!
Everybody on my side of the family loves olive oil and growing up, we used to cook with it a lot too, but the advice now is that you shouldn't do that. Vegetable oils are actually much better and healthier to cook with.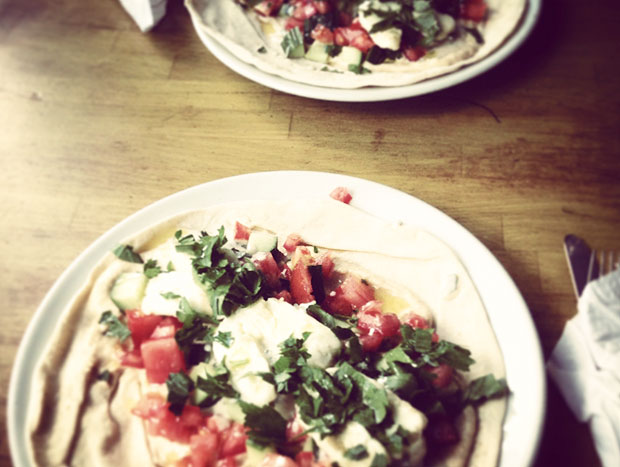 Why we need fats in our diet
Fats and oils are an essential part of our diet and without them our bodies can't function properly. We need fat to provide energy, to transport fat soluble vitamins (A, D, E and K) and to provide the essential fatty acids omega 3, 6 and 9 which are important for many functions in the body, especially to keep our hearts healthy. Fat also helps keep us warm and protects our internal organs.
Cooking oils provide us with several different kinds of dietary fats, some of which are good and some that we should limit. It's important to get the balance right. Oils also provide us with nutrients such as carotenes, antioxidants plus stanols and sterols which are known for their cholesterol-lowering effects.
Oils also help with the actual cooking process and transfer heat from the pan/dish to the food.
Good fats, bad fats
Oils and other fats are defined as saturated or unsaturated depending on which of these types of fats they contain the most of. All oils and fats contain a mix of both but one usually dominates and this decides which definition a fat gets.
Saturated fats are what we refer to as bad fats. They are things like butter and lard that stays solid at room temperature. Too much saturated fat can lead to raised cholesterol levels which in turn can lead to heart disease and stroke.
Unsaturated fats are the good fats. They are typically vegetable oils, like rapeseed oil or olive oil, and tend to be liquid at room temperature. They can help maintain healthy cholesterol levels and be beneficial to heart health when they're part of a healthy, balanced diet.
Which oil should I use?
Let's have a look at a few different oils, their benefits and when it's best to use them.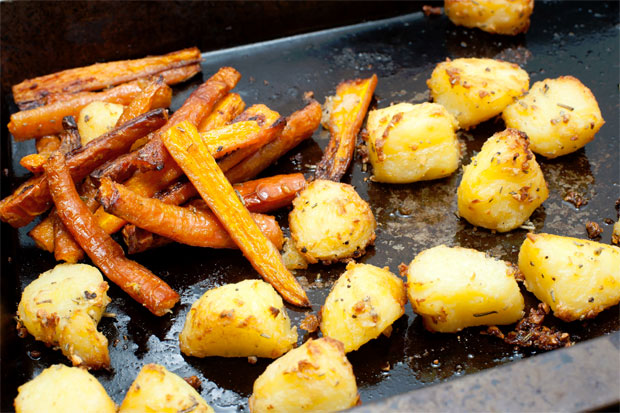 Blended Oil / Vegetable Oil
These are oils made from one or a blend of seed oils like rapeseed or soya for example. Vegetable oil has not got any flavour but has a very high smoke point which makes it the most versatile oil on the market and ideal for frying at high temperatures.
Crisp 'n Dry is a great example. It's 100% rapeseed oil which is a great natural source of healthy Omega 3. Rapeseed oil is a very healthy choice as it contains much less saturated fat than other oils — 50% less than olive oil! It's a brilliant all-purpose cooking oil that is really easy to cook with. It protects the flavour of your food while at the same time delivering the perfect crispy surface. It's ideal for roast potatoes! My husband loves roast potatoes and the crispiness is one of the most important bits to get right. We'll be using Crisp 'n Dry for ours from now on.
Crisp 'n Dry (1L) costs £2.00 (RRP) and is available from Asda, Iceland, Morrisons, Ocado, Sainsbury's, Tesco and Waitrose.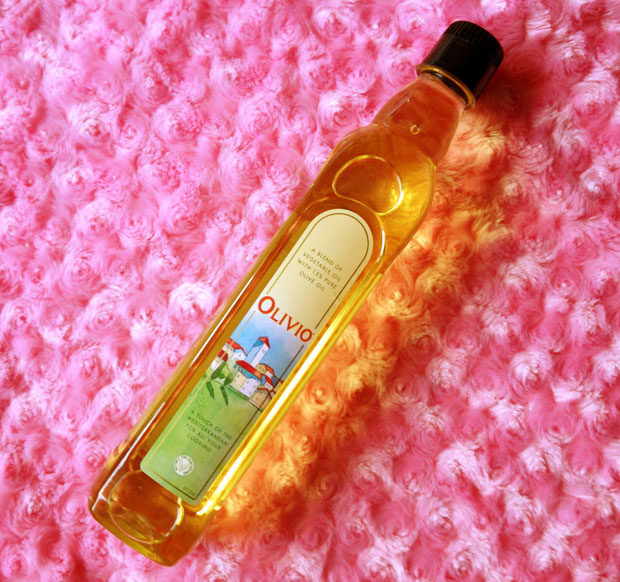 Olivio Oil is the UK's most popular blended oil. With its blend of rapeseed oil and 15% olive oil, it adds a hint of Mediterranean flavour to any recipe. It's high in monounsaturated fats which can help reduce bad cholesterol levels in your blood and can lower your risk of heart disease and stroke. They also provide nutrients to help develop and maintain your body's cells. Oils rich in monounsaturated fats also contribute vitamin E to the diet.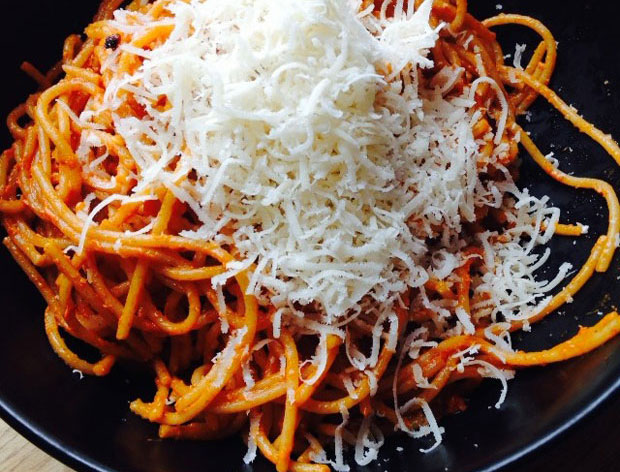 I love using this in Italian and Greek cooking. It really adds to the flavour without being as powerful as pure olive oil. This is a good compromise for me and my husband and since the bigger part of the oil is vegetable oil it's suitable for cooking, too.
Olivio Oil (1L) costs £2.49 (RRP) and is available from Asda, Morrisons, Ocado, Sainsbury's, Tesco and Waitrose.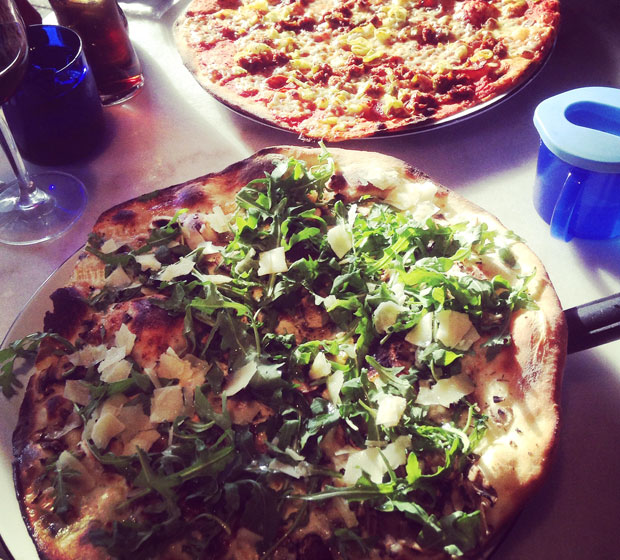 Olive oil is a staple in the Mediterranean diet and now very popular over here too. There are lots of different varieties, colours and flavours depending on where the olives were grown and how the oil has been processed and extracted. The highest quality olive oil is referred to as Extra Virgin Olive Oil and is completely unrefined unlike most other oils. It's just made by crushing the olives and extracting the juice.
Olive oil has a low smoke point so is not good for cooking at higher temperatures. Cooking with olive oil can remove the delicate flavour and leave a bitter taste. Most importantly, when olive oil is heated to its smoke point, the beneficial compounds in it start to degrade and potentially health-harming compounds form. Olive oil's distinct and delicious flavour makes it perfect for salad dressings or for drizzling over pasta dishes or pizza or to use as a dip for fresh bread.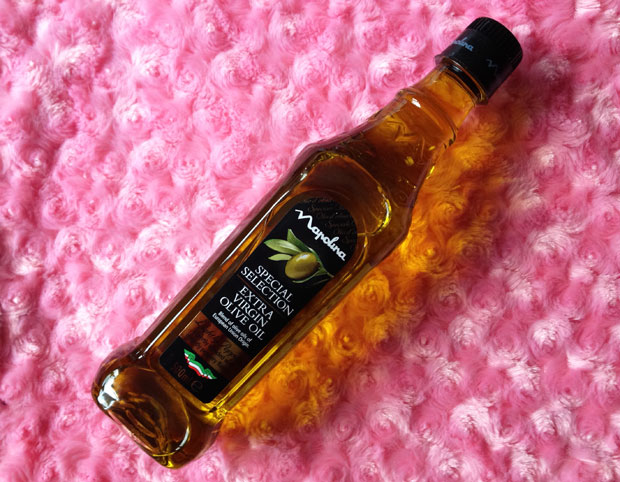 Napolina Extra Virgin Olive Oil is a premium oil for Italian style dishes. It's got a deep flavour and can be used in sauces, dips and dressings. There's also the delicate Napolina Light in Colour Olive Oil that can be used for frying both sweet and savoury foods.
Napolina Extra Virgin Olive Oil (250ml) costs £2.25 (RRP) and is available from Asda, Morrison, Ocado, Sainsbury's and Tesco and Napolina Light in Colour Olive Oil (250ml) costs £2.30 (RRP) and is available from Asda, Tesco and Sainsbury's.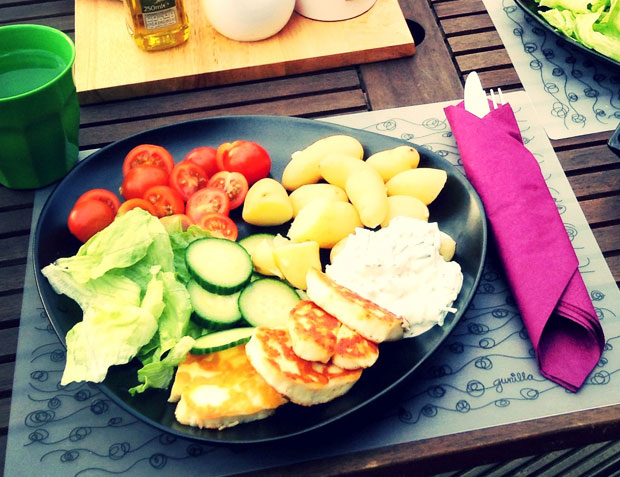 Sunflower oil is made from sun developed sunflower seeds and has very similar cooking qualities to blended vegetable oils.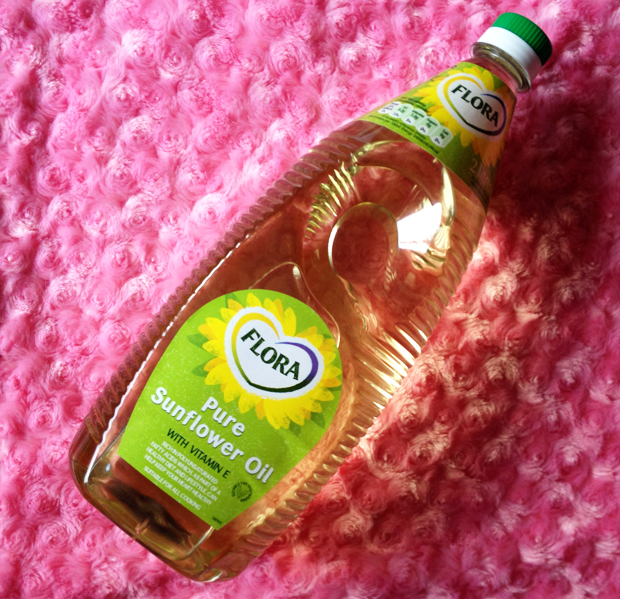 Flora Sunflower Oil is a pale yellow oil with a neutral flavour. It's perfect for shallow frying things like fish cakes or halloumi and can also be used in light salad dressings. Sunflower oil is ideal for making Asian style dressings when you don't want the strong taste of olive oil to take over from the other flavours.
Flora Sunflower Oil (1L) costs RRP £2.25(RRP) and is available from Asda, Iceland, Morrisons, Ocado, Sainsbury's, Tesco and Waitrose. 
This is a sponsored post. All words, thoughts and opinions are my own. The photo of the roast vegetables is from FreeFoodPhotos, all other images are my own.