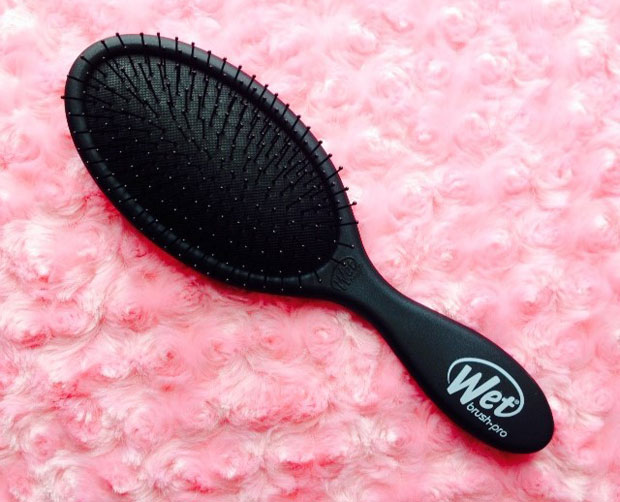 The Wet Brush Review
The number 1 selling detangling brush in the US – The Wet Brush – is now available in the UK. It's been voted best detangling brush in the US and labelled as a must-have by journalists, salon professionals and consumers all over the world.
The Wet Brush is designed to gently brush your hair, whether you are detangling it when wet or styling it when dry. It might look like an ordinary hair brush but it's got a unique and revolutionary design that makes it stand out from the rest.

The Wet Brush's bristles have been specially developed to be used on wet and dry hair. The tips of the bristles have soft, gentle polytips for comfort. Wet hair is more prone to tangling, stretching and snapping so it's important to use a brush that is gentle enough to be used on wet hair. The IntelliFlex™ bristles on this brush are ultra thin and flexible but bounce back to their original form instantly. The flexibility eliminates all tugging, tearing, pulling and ripping which means less risk of split ends, hair loss and damage. The bristles also provide a massaging action that stimulates blood flow to the hair follicles.
The non-slip handle has an ergonomic design that makes the brush very easy to use and hold. The brush is suitable for men, women and children and can be used for all hair brushing occasions. It detangles even the most stubborn and wild hair without any pain or pulling.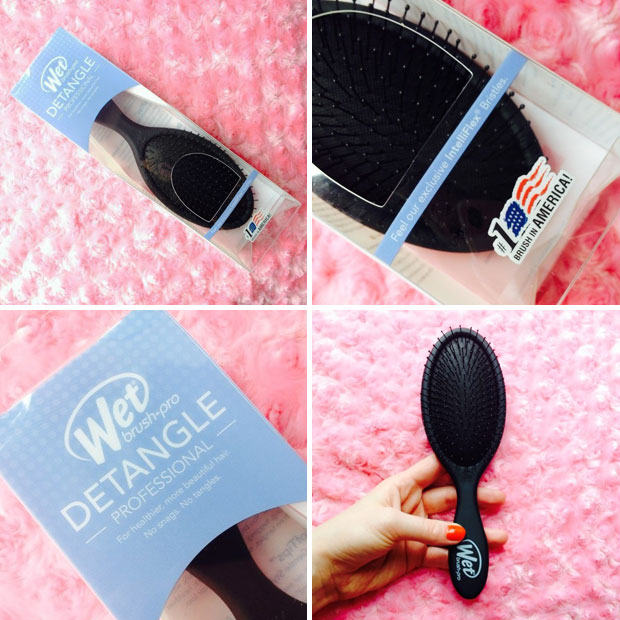 I love using this brush on wet hair. It's so gentle but really efficient for detangling my hair after I've washed it. I've got quite thick wavy/curly hair that easily gets knotted when I wash it and usually it feels like I'm doing a bad thing when brushing it wet but not with this brush. It feels really nice and is very comfortable to use.
When my hair is dry I find that The Wet Brush takes a bit longer to brush through my thick hair compared to my other brushes. This is because of the soft, flexible bristles. The little bit of extra time is worth it though because my hair is left really soft and smooth. This brush does not make my dry hair frizzy like other detangle brushes and regular brushes that I've tried do, so that's a huge bonus! I look forward to using this brush on my daughter's hair when it's a bit longer. I know how gentle it so I would be very happy using it on a child.
The Wet Brush is available in a variety of colours and fashion led prints and finishes such as animal print and metallics. RRP is £11.99 and the brush is available from Sally stores, SallyExpress.com, CultBeauty.co.uk, Amazon.co.uk and salons worldwide.
I was sent this brush for this review. As always, all my reviews are 100% honest and all thoughts and opinions are my own.