These 7 Jewellery Trends are the Next Big Thing in 2022
|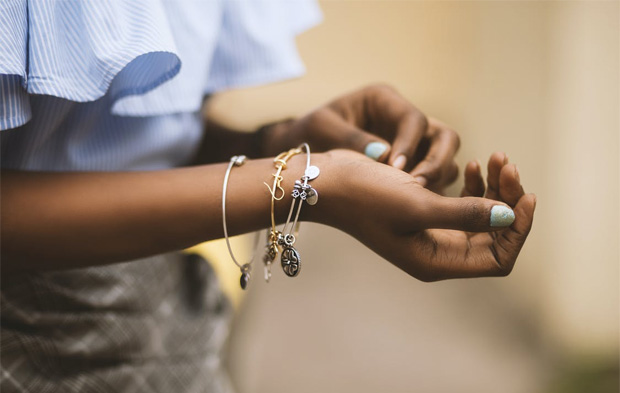 These 7 Jewellery Trends are the Next Big Thing in 2022
Clearly, 2022 has a lot in store in terms of fashion. It is the year to up your jewellery game. The year appears to be focusing on statement items like body chains, nameplates and chunky pieces.
We've also seen a lot of people experimenting with bold colours and hand-made jewellery such as beaded necklaces. Heavy metals are also trending in the form of silver, other than gold.
Jewellery lovers are adding new pieces to their collection, including any that can represent strength, luck, love, guidance and protection. This has led to the rising trend of talismans as a form of jewelry in 2022. One example of a talisman bracelet that has gained popularity in recent times due to its simplicity is the red string bracelet.
The list of jewellery trends is endless, but we've made it easy for you by picking out seven that are currently making waves.
Chunky chokers, rings and bangles are trending in 2022. They make a bold statement and are a perfect choice if you want to attract attention. Whether ribbed or braided, you will find them in all textures.
For the best image, pair chunky jewellery with casual outfits like a loose and flowing top or a T-shirt dress. Worth mentioning is that one piece is enough, otherwise its big size will make your outfit look downright crowded.
Silver jewellery has stood the test of time and is now leaping to the forefront again. The Y2K trend has resurfaced, with sterling silver chokers, hoop earrings and chain-link necklaces quickly taking over.
Examples of silver jewellery UK that never seems to go out of fashion include tennis bracelets, dainty necklaces, wedding rings and lockets. Silver–pearl earring combinations are still as fashionable as they were years ago.
Body chains are worn around most body parts like the chest, waist or back. They are primarily meant to enhance sensuality. In 2022, these chains are quickly becoming a regular accessory for parties, clubs and other evening engagements.
Body chains are delicate which is what makes them sensual. The options for wearing them are limitless. For example, you can wear yours with a bikini, high-waisted jeans, backless dresses, jumpsuits, and more.
Although they were originally worn for spiritual reasons, they are now seen as a fashion statement. 2022 has seen a rising trend in the number of charms and talismans, with a section of fashionistas still wearing them for good luck and protection.
Most talisman fashionistas are choosing to have their jewellery with pendants that are associated with their Zodiac signs. They believe the pendants will tap into the power of their Zodiac. Others have their talismans embedded with crystals or stones, which they also believe will protect them.
Bicep bracelets, or arm cuffs are back with a bang. They are similar to bangles but made to snugly fit on the upper arm.
These bracelets are worn by both men and women but are mostly associated with women. The arm cuff gives the wearer a sense of confidence and power. Fashionistas have even taken it a step further and wear them over their garments instead of wearing them on bare skin.
Nameplates were originally worn by black and Hispanic communities. They symbolised pride in one's names and were mostly worn as necklaces, with the wearers' names on them.
In 2022, nameplates have made a name for themselves. People who wish to have symbols and words engraved or moulded on their jewellery can do so on hoop earrings, necklaces and rings. The nameplates can either be gold-plated or made of stainless steel.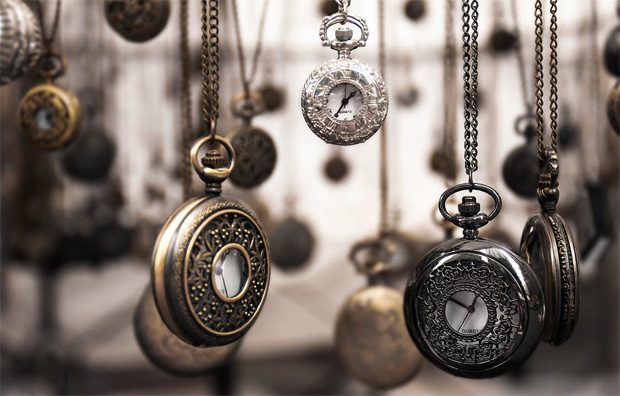 Smartwatches may have taken over, but so have vintage watches. The latter are loved because they create memories by helping people connect people with the past.
If you are looking to buy a vintage watch, look for one with a history. Also, it should not be polished but have a patina, which means character. That character is maintained by making sure none of its original components are altered.
What's new and trending in 2022?
As is evident from our 2022 jewellery trends guide, minimalist jewellery has been pushed aside in favour of a maximalist style that welcomes bigger and bolder pieces. Chunky chokers and big hoop earrings are some good examples of this.
Good old silver never goes out of style and it has resurfaced in the form of chain links, tennis bracelets and sterling silver chokers.
Besides, lovers of everything vintage have a chance to get their hands on timeless vintage watches that have not been remodelled at all. For the jewellery enthusiasts out there, 2022 is your time to make a statement with iconic pieces!
Guest Article. Contains sponsored links.