Tips on Selecting the Right Type of Kitchen Sink Faucet
|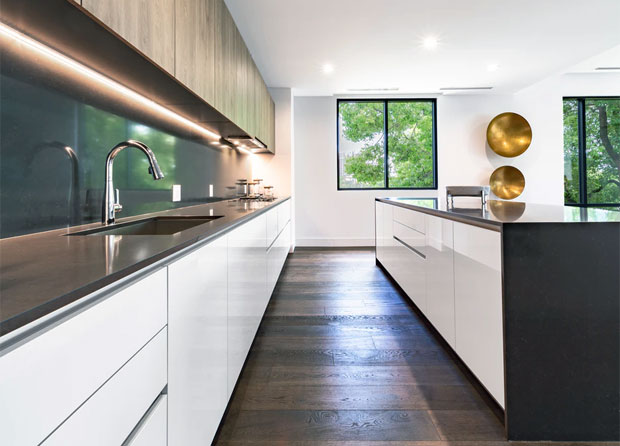 Tips on Selecting the Right Type of Kitchen Sink Faucet
If you wish to improve the functionality and appearance of your kitchen sink, you need to give it a perfect tap. Without this feature, a basin is nothing. It can just be a silent witness to your daily chores, unable to serve its real purpose. Hence, for this reason alone, you have to be extra careful with your choice of this hardware. The overwhelming number of designs and traits can distract you from focusing on specific areas that ultimately contribute to its utility. And that is quite natural, too. But anything that costs efforts and a few dollars deserves a thorough examination.
To know how you can safeguard your selection, you can make a note of a few aspects that come in handy during the installation process as well as its use. So, let's check them one by one.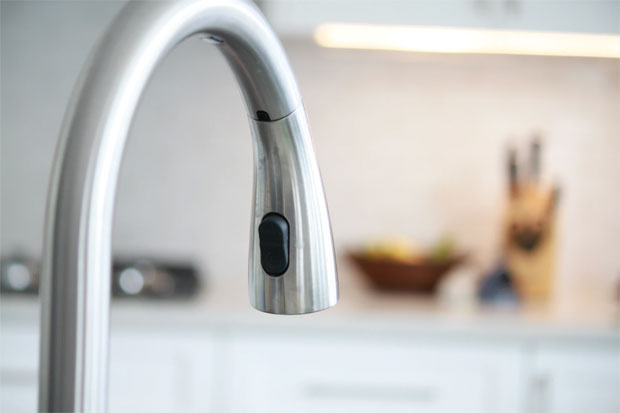 Buying a kitchen sink faucet for your home
The size of the faucet plays a critical role in its performance as well as compatibility with your sink. A large faucet can be too overpowering for a small prep sink, while a smaller one can be a misfit for a sprawling sink and the countertop. Hence, you need to ensure both these plumbing fixtures — sink and faucet — are proportionate to each other, and for this, paying attention to the size is critical.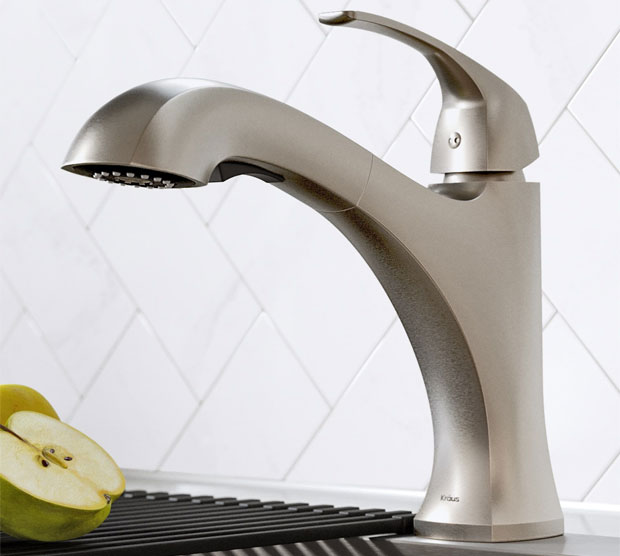 Measurement of the height and reach
Height usually refers to the length of the faucet from deck to top/ aerator. The faucet you choose should be high enough to accommodate your daily habits. To be precise, you could be using a lot of taller pans and pots being an enthusiastic cook. In that scenario, opting for a tap with a short height may be counterintuitive. You will struggle to handle oversized utensils, mainly when you have to clean or fill water in them. Similarly, a tall faucet can go wrong if the height of the overhead cabinets or window ledge in your kitchen is not much.
Another point that you should emphasize is the reach of your selected design. Not many people think about it. But it has to do a lot with comfort and convenience. Thus, when you go shopping for this, make sure to see how far faucet spout can extend in and around the sink and nearby countertop. Simultaneously, you must remember the size of your basin so that the water stream doesn't cause splashing or spilling by hitting the inside wall in the front or discomfort by being too far back from the center.
A quality kitchen faucet with sprayer in the pulldown version can redeem you from this challenge to a high degree. You would like to make sure that the spout's position is accurate for your sink. Some people use double bowl sinks. If you also have the same feature, you have to measure the faucet's reach to both bowls. The water should fall on the drain and not the sink walls. Check the distance of the faucet holes from the center of the drain for proper measurements.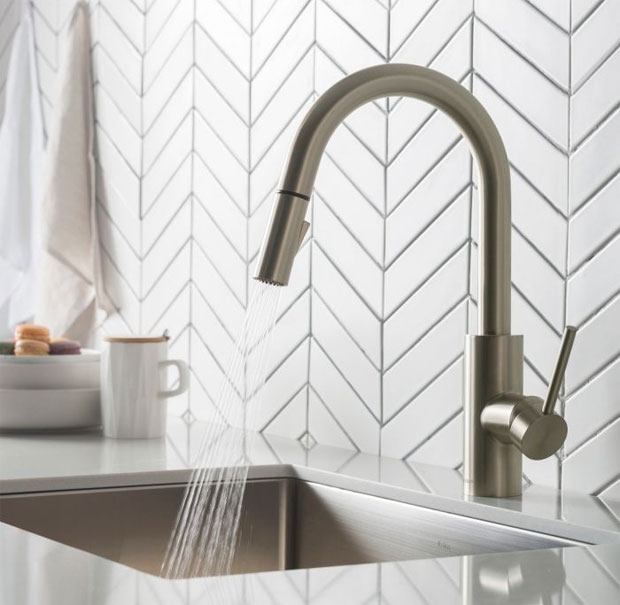 Your sink can have predrilled holes for the faucet. Whether you have bought a new basin already or looking to replace your old tap, you will have an idea of what to look for in the new faucet model. In these scenarios, you cannot expect much flexibility. However, if you are remodeling or building everything fresh, you may be yet to decide on the type of sink and countertop. In that case, you will not have to limit your choices in terms of holes. You can take a call as to where you want to place it — on deck or wall.
Anyway, you can have confusion about the connection between holes and the faucet style. Some designs can feel like they require three holes, but they may need only two. Since looks can be deceptive, it is better not to leave any estimation to guess. Read product details thoroughly to be sure of their requirements. Most single-handle pulldown faucets come with a requirement for one hole for ease of mounting. A design featuring an individual handle and a spout can need two holes.
Similarly, two separate handles and a spout can fit into three holes. Earlier, the widespread faucet designs were quite famous. They had a side sprayer, soap dispenser, and hot and cold water discharge system. Due to this, they needed more holes for installation.
Although widespread faucets still exist, you can save your countertop space by opting for a single-handle pulldown edition. These are quite versatile as they offer dual function spray head to help you switch from aerated stream to sprayer modes in a snap. Plus, the flexible hose gives you sufficient freedom with moving the sprayer in and around the sink to accomplish any chore seamlessly.
Nowadays, some brands provide an optional deck plate to help you choose even a single-hole faucet while your countertop or sink has more holes in them. You can use this plate to install the selected one-handle model and cover unused holes to accentuate the setup's visual appeal.
A pulldown faucet with a built-in sprayer can be pleasing and extremely useful from all the aspects. The spouts with sturdy hoses tend to be decently away from the docking station. When you use its sprayer, the flexible hose makes sure to increase your access, and once done, it goes back to where it belongs through magnetic or spring-activated technology.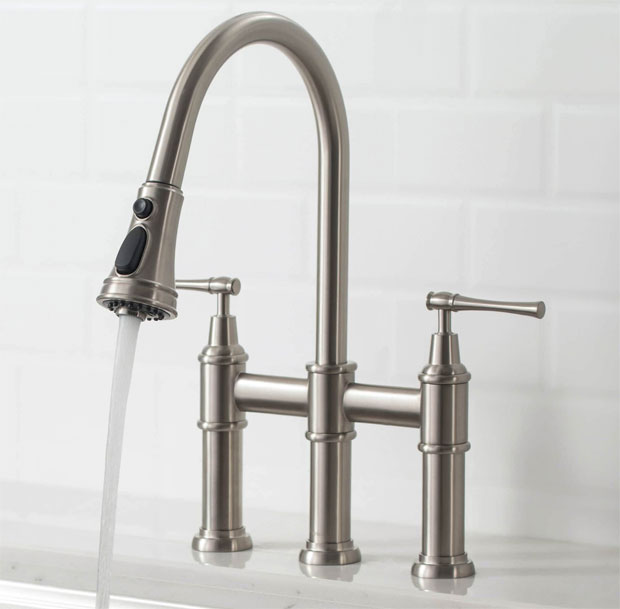 It is another thing that you can forget to consider when buying your faucet. But not being considerate about it can lead to regrets later. Suppose you've got a tap that allows temperature control by moving its lever backward. If the backsplash area is tight, the handle may hit it before going back entirely, due to which its function can suffer. Hence, don't ignore this factor.
Buying a sink faucet has to be a thorough process; you can go for a reputed brand with the know-how of basic technicalities to enjoy your decision.
Guest Article.