Unique Jewelry Gift Ideas for Your Wife
|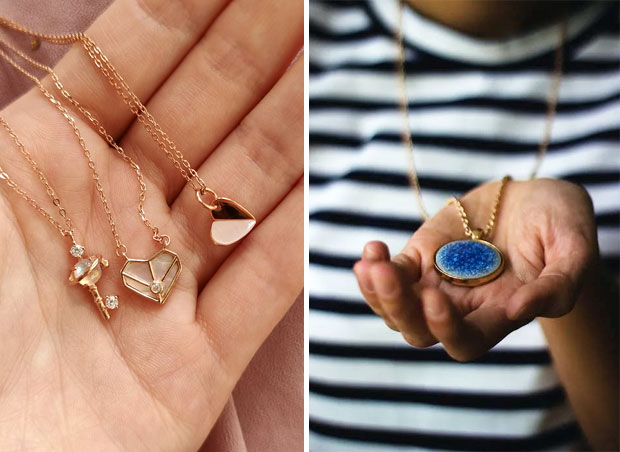 Unique Jewelry Gift Ideas for Your Wife
Choosing a gift for your wife can be a daunting task, especially when it comes to jewelry. With so many options available, it can be overwhelming to find something that is unique, elegant, and meaningful. Whether you are celebrating a special occasion or simply want to show your love and appreciation, designer jewelry is a timeless gift that can be treasured for years to come. In this article, we will explore some unique jewelry gift ideas for your wife that are sure to impress and delight.
One of the most unique and personal gifts you can give your wife is a piece of customized jewelry. This can be anything from a necklace with her name or initials, to a bracelet engraved with a special message or date. Customized jewelry is not only a thoughtful gesture, but it also shows that you have put time and effort into creating a one-of-a-kind piece that is meaningful to her. You can find a variety of customized jewelry options online or at your local jewelry store.
Another unique jewelry gift idea for your wife is birthstone jewelry. Birthstones are gemstones that are associated with each month of the year, and wearing your birthstone is said to bring good luck and protect the wearer. Birthstone jewelry can range from simple stud earrings to elaborate necklaces and bracelets. You can choose your wife's birthstone or opt for a piece that includes the birthstones of your children or other loved ones.
If your wife loves to make a statement with her accessories, consider gifting her a piece of statement jewelry. Statement jewelry is bold, colorful, and eye-catching, and can add a pop of personality to any outfit. This can be anything from a chunky necklace to a pair of oversized earrings. When choosing statement jewelry, keep your wife's personal style in mind and opt for something that she will feel confident and comfortable wearing.
For a truly unique and one-of-a-kind gift, consider gifting your wife a piece of vintage jewelry. Vintage jewelry is not only beautiful and timeless, but it also has a rich history and story behind it. You can find vintage jewelry at antique stores, vintage boutiques, and online marketplaces. When choosing vintage jewelry, make sure to inspect it carefully for any damage or wear and tear, and opt for a piece that is in good condition.
If your wife prefers a more understated and minimalist style, consider gifting her a piece of minimalist jewelry. Minimalist jewelry is simple, elegant, and timeless, and can be worn every day with any outfit, like russian ring necklaces from If She. When choosing minimalist jewelry, opt for high-quality materials such as sterling silver or gold, and choose a piece that is versatile and can be worn with a variety of outfits. This can be anything from a delicate necklace to a pair of stud earrings.
Conclusion
Choosing the perfect jewelry gift for your wife can be a challenge, but with these unique ideas, you are sure to find something that she will love and treasure. Whether you opt for customized jewelry, birthstone jewelry, statement jewelry, vintage jewelry, or minimalist jewelry, the most important thing is that the gift comes from the heart and shows your love and appreciation for your wife.
Guest Article. Contains a sponsored link.