Up Your Fall Style Game with These 6 Sweater Vest Outfits
|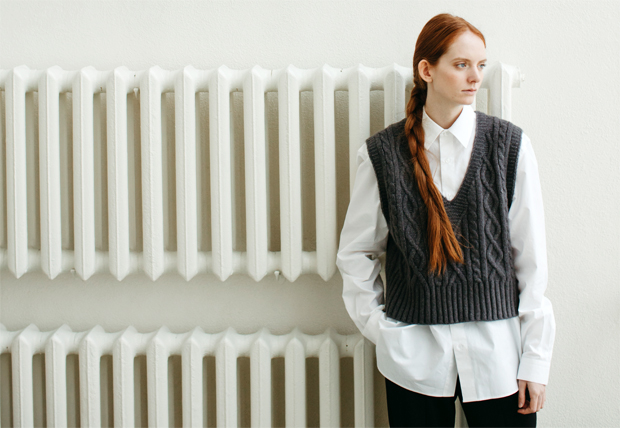 Up Your Fall Style Game with These 6 Sweater Vest Outfits
With the cooler temperatures of the fall season, it's time to shift your wardrobe choices to warmer pieces. Typically, these garments include soft cardigans, thicker jackets, and scarves. And if you love the cozy comfort that sweaters provide, you should also consider adding a sweater vest or two to your roster of fall fashion staples.
Sweater vests are waist-length, sleeveless garments that usually come with a V-neck collar. They, like sweaters, are made of knit material and provide extra warmth to your torso. Sweater vests are also available in various colors and designs, like argyle and houndstooth patterns. This knitwear is commonly worn over button-up blouses, t-shirts, and crew-neck sweaters and can be styled in different ways.
If you want to elevate your fall style, consider wearing sweater vests and creating these fashionable sweater vest outfits.
Classic Preppy Ensemble
Preppy clothing is a style inspired by the uniforms of private schools, which typically feature a sweater vest in the school's colors. If you want a preppy look, simply wear a white button-down shirt underneath your vest. Choose knitwear in dark hues with an argyle design, which features intercepting thin lines that create diamond patterns.
Since you're styling a fall outfit, consider wearing seasonally appropriate bottoms with the vest. If you'll be wearing a skirt, buy tights in the same color as your skirt for a monochromatic effect. The hosiery will provide a seamless look and protect your legs from the cold. Trousers are great options too. You can pick neutral-colored bottoms or match them with your vest.
Monochromatic Style
If the schoolgirl look is not for you, go for a monochromatic outfit instead. Match pieces of the same color to create a seamless line from head to toe. For example, you can wear a beige sweater vest with a tan turtleneck and khaki trousers. This provides a polished look you can wear on a variety of occasions.
Vests in Different Cuts and Sizes
Sweater vests come in different cuts and sizes, including cropped and oversized options. Take advantage of these trendy pieces and incorporate them into your outfit to elevate your style. You can wear a cropped sweater vest over your button-up shirt and let the hems of the shirt peek through under the vest. Another way to style cropped sweater vests is to layer them over a shirt dress to give it a more structured shape.
Alternatively, oversized sweater vests paired with leggings create a chic fall outfit. Complete the look with some boots, and you're ready to walk on fallen leaves. If you want to try street-style outfits, pair your oversized vest with baggy jeans in a similar hue. Wear black long sleeves under the vest for a '90s-inspired vibe.
Sweater Vest under a Cardigan
Another way you can elevate your fall-style game is by wearing your vest underneath a cardigan. This all-knit ensemble is perfect for keeping you cozy, especially on colder days. To create contrast and texture, try different styles of cardigans. A colorful chunky knit cardigan over a white sweater vest and button-down shirt or dress, for example, provides a wonderful color contrast.
Vests in Different Prints and Patterns
Styling sweater vests isn't limited to pairing an argyle or houndstooth garment with a neutral shirt underneath. You can also mix and match different patterns for a funky fall outfit. Try layering a patterned long-sleeved shirt with a sweater vest of a different pattern. Ideally, both garments have varying-sized patterns and feature similar colors. Having the same hues on the garments helps to keep the designs from clashing.
For example, you can pair a pink and white striped shirt with a pink argyle-patterned sweater vest. Despite the fact that the two garments have different patterns, the color pink unifies them, giving you a put-together look. Additionally, the lines featured in both patterns can be complementary, with the striped shirt acting as a neutral piece.
Casual Look with a T-Shirt
While sweater vests are often associated with a more formal look, you can also use the garment to create a casual outfit. The simplest way to do this is to layer your vest over a white t-shirt. Pair them with jeans for a laid-back look that resembles classic '90s fashion. Accessories like hoop earrings, a chain necklace, and some dress shoes can be used to elevate your outfit. . The overall look is still relaxed but stylish, making it a perfect fall outfit for running errands.
From something classic to funky and playful, there are plenty of stylish fall sweater vest outfits you can create. Just take a look at the suggestions mentioned above. If you're still new to wearing this type of knitwear, start with solid-colored pieces and move on to patterns when you have a better grasp of how to style them. Have fun experimenting with different sweater vest looks!
| Collaboration. |