Valentine's Day Gift Ideas for Women – 2021 Gift Guide
|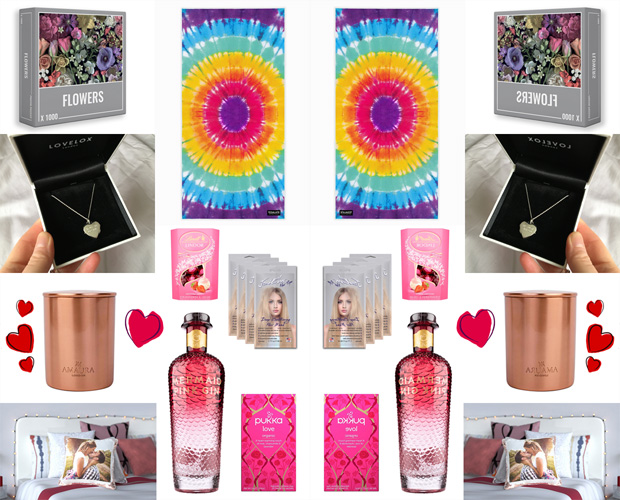 Valentine's Day Gift Ideas for Women – 2021 Gift Guide
It's February 1st so Valentine's Day is only two weeks away. Time to get your treats for your loved one sorted. If you're looking for gift ideas for men, then you can check out my Valentine's Day Gift Ideas for Men.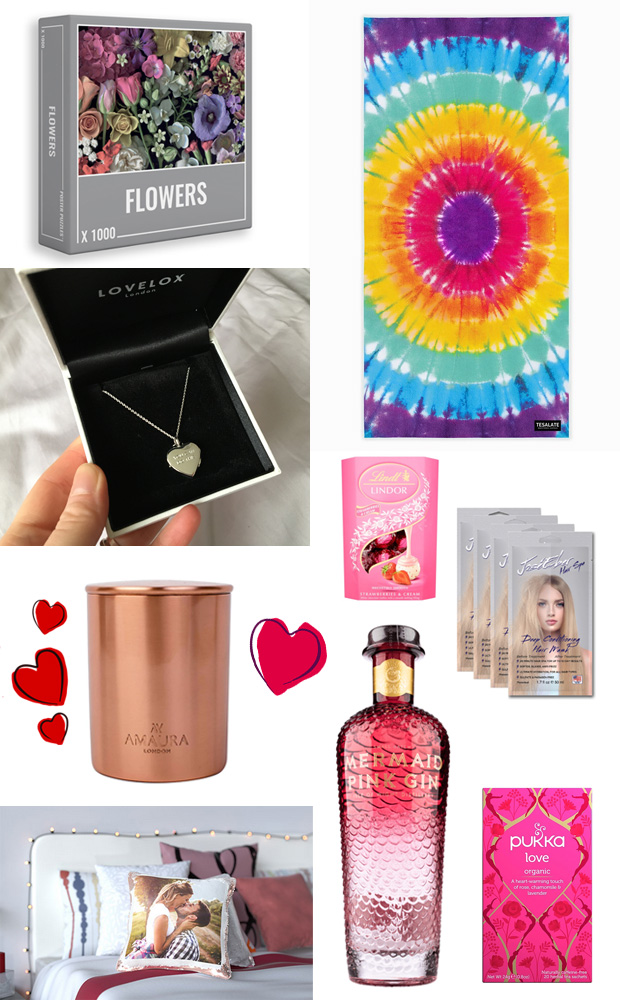 This gift guide here is all about gifts that I think women would love. Read on for some Valentine's Day gift inspiration…
---
Gifts for Women – Valentine's Day Gift Guide 2021
---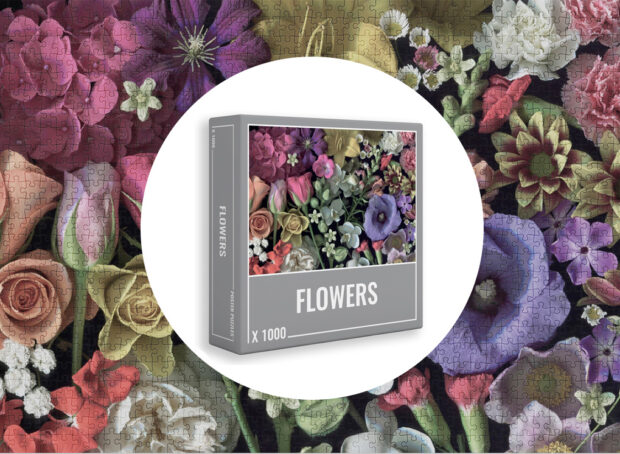 Flowers 1000-piece Jigsaw Puzzle from Cloudberries
Some women love receiving a bouquet of flowers but here's a perfect alternative that I know many women would prefer: the beautiful 1000-piece Flowers Jigsaw Puzzle from Cloudberries.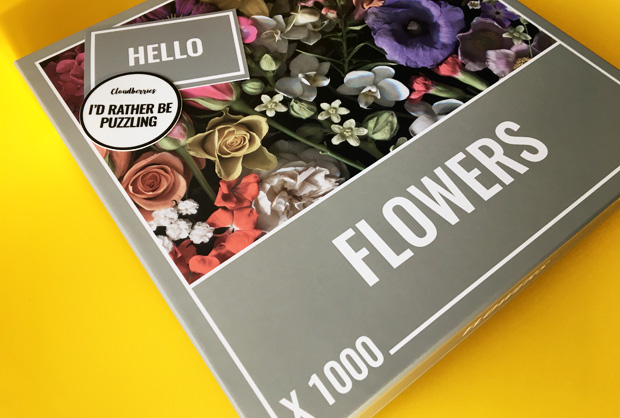 This Flowers jigsaw is absolutely stunning with its bright and colourful flowers! Cloudberries jigsaws are designed in the UK and made in Europe to the highest standards. For each puzzle sold, one tree is planted too which is amazing. I love this floral jigsaw (and my other Cloudberries jigsaw) and it lasts much longer than a bouquet of flowers!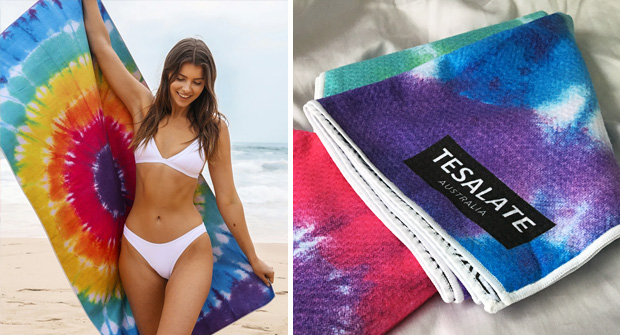 A Beautiful Towel from Tesalate
A useful and fun gift for future getaways – one of Tesalate's stunning sand-free towels. These are ultra-compact, super absorbent and quick drying and available in two sizes and in an antibacterial workout towel size/style too which is perfect for the gym or at home.
This design above is called Ray of Sunshine and it's so gorgeous! I think we could all do with a ray of sunshine at the moment!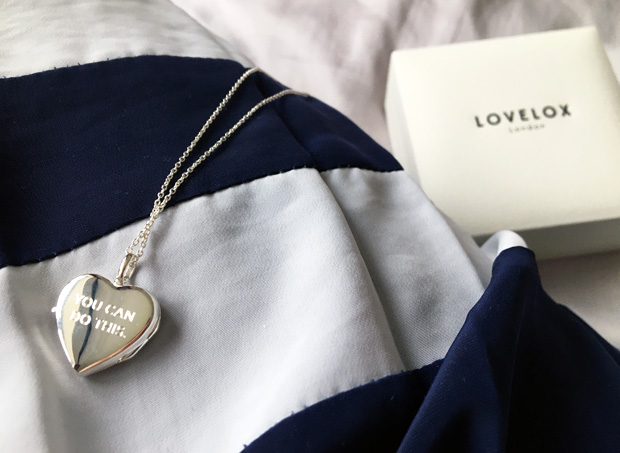 Personalised Heart Locket from LOVELOX
This personalised heart locket from LOVELOX would make a perfect gift for a loved one, especially for Valentine's Day. LOVELOX is a British jewellery brand that specialises in personalised lockets made by hand from precious metals and natural diamonds. The designs are beautiful and suitable to be worn and enjoyed every day.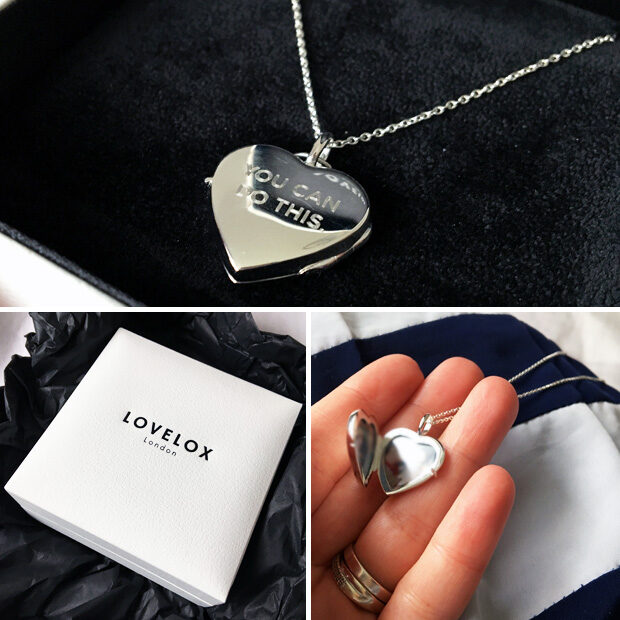 You can engrave the locket with a message on the outside and add two photos to the inside of the locket to create a truly unique and sentimental gift that will be treasured forever. The website is really easy to use and the delivery time was quick too. The locket comes in a lovely gift box, ready to be presented to a loved one.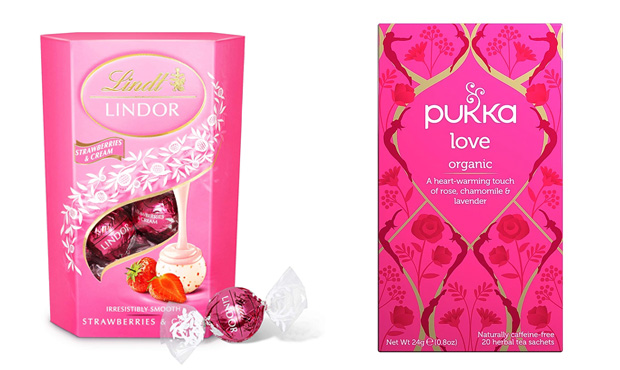 Chocolates are a must for Valentine's Day and one of my favourite treats for this holiday is Lindt Lindor Strawberries & Cream Chocolates. They are so delicious and feel like such an indulgent treat! They're available to buy from most supermarkets and also from Amazon.co.uk. A healthier but equally pink gift would be Pukka Love Tea which is also available in some supermarkets, shops like Holland & Barrett and online from Amazon.co.uk.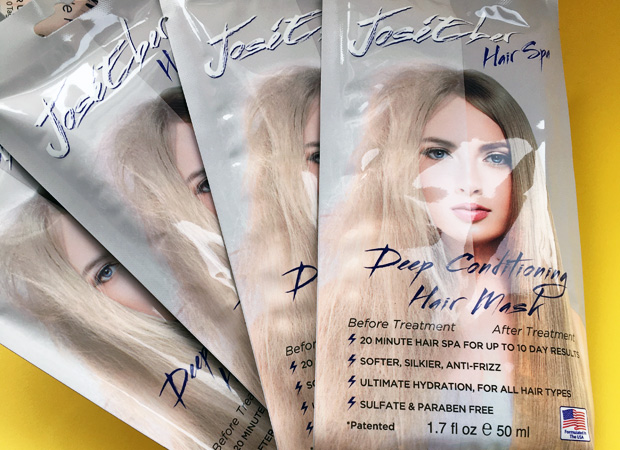 José Eber Hair Spa -Deep Conditioning Hair Masks
A pampering gift is always a good gift for most women. These José Eber Hair Spa Deep Conditioning Hair Masks make damaged, dry, frizzy hair smooth and manageable with essential proteins to restore hair and argan oil to hydrate and add shine. The result is silky soft, shiny hair. The effects can last up to 10 days! You use the mask for 20 minutes at home and relax while it gets to work. It's like a spa treatment for your hair that you can enjoy in the comfort of your home. Comes in a pack of 4.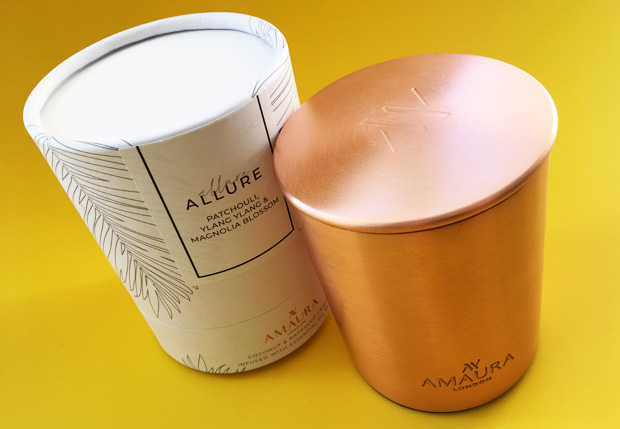 Amaura London Eco Luxury Candle
Amaura London specialises in eco-luxury candles and diffusers. They have a range of luxury home fragrances and the candles make a wonderful and romantic Valentine's Day gift. There are a bunch of different scents to choose from and the Allure scented candle is perfect for Valentine's Day. This scent is rich and earthy and has floral notes too. It's perfect for creating a calm and relaxed mood – ideal for a night in with your partner, celebrating your love.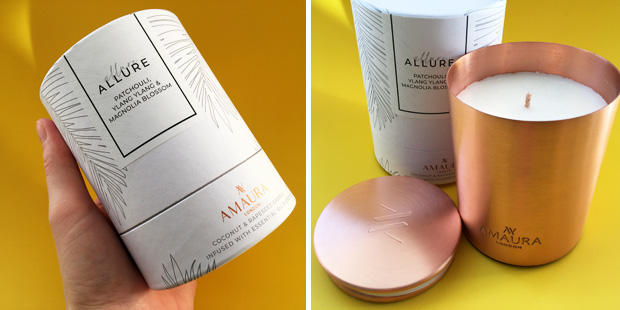 The candle itself is made from coconut and rapeseed mixed with the high-quality essential oils. The handmade vessel is stunning and comes with a lid too which I love. Choose from a Brass, Copper, or Stainless steel finish to suit the décor of your home.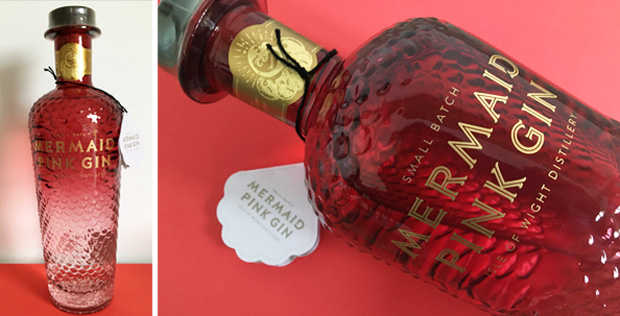 Small Batch Mermaid Pink Gin
What could be more perfect for a Valentine's Day tipple than pink gin? Nothing! Mermaid Pink Gin by The Isle of Wight Distillery is a wonderful gin – a mix of the flavour of fresh Isle of Wight strawberries with the smooth yet complex aromatic taste of Mermaid Gin. The result is very tasty!
Mermaid Pink Gin has a very gentle pink hue and is less sweet than other pink gins as it does not contain any added sugar. It's distilled using strawberries from the island's Arreton Valley and the flavour is beautiful.
I love Mermaid Pink Gin in a classic G&T but it also works very well with lemonade or in cocktails. Mermaid Pink Gin is vegan and packaged in a plastic-free, 100% recyclable bottle (even the seal is plant-based and biodegradable) with a stopper made from sustainably sourced cork and wood. Available from John Lewis, Marks & Spencer and Master of Malt.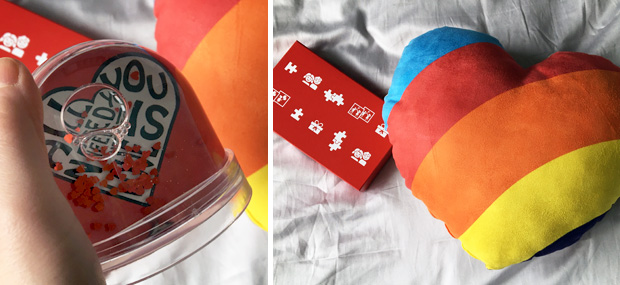 Personalied Photo Gifts from ASDA Photo
Personalised gifts are always extra special and ASDA Photo make it so easy and affordable to personalise all kinds of items for gifts for loved one (or for your own home too). They have lots of items that would make great Valentine's Day gifts: cards, mugs, cushions, photo books, canvas prints, desk art, jigsaws, heart glitter globes and many more – all of which can be personlised with any of your own photos and messages to celebrate your relationship. I created a heart cushion, a jigsaw and a glitter globe and love them all!
This gift guide features some gifted items that I have chosen to be included.