Vehicle Manufacturer Euro Football League Infographic
|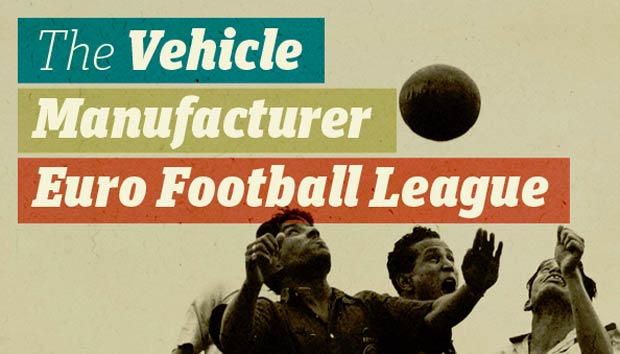 Vehicle Manufacturer Euro Football League Infographic
From Jose Mourinho feeling the pressure following Chelsea's shock drop in form to Pep Guardiola and Laurent Blanc looking likely to lead Bayern Munich and Paris Saint-Germain to even more glory in their respective leagues, there's always a lot of news related to football managers grabbing the headlines.
However, what would the European football scene look like if the motoring brand which sponsors each of the top clubs were in charge? Which motoring brand would perform the best? Used van dealer Van Monster has looked to answer these questions with its inaugural Vehicle Manufacturer Euro Football League infographic. The visual shows the alternative football table and provides interesting information about many of the top football divisions across Europe.
If cars and football is your thing, don't miss this! Read on…

Van Monster specialises in selling quality second hand vans in all shapes and sizes to both businesses and private individuals. They stock a large selection of models and brands. Visit their website for more information if you're looking to buy or sell a van.
You might also enjoy the following articles:
This is a sponsored post.