WUKA Basics Period Pants & WUKA Wearable Hot Water Bottle Review
|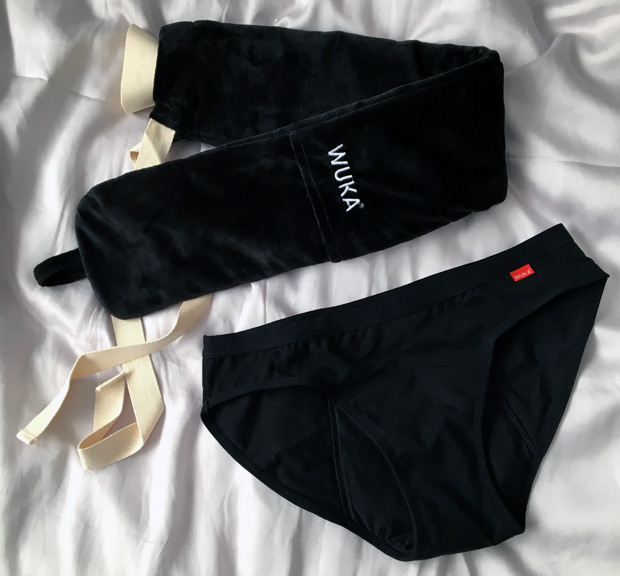 WUKA Basics Period Pants & WUKA Wearable Hot Water Bottle Review
I discovered period pants last year and absolutely love using them. I've tried a few different brands and WUKA is my favourite – they're the best quality and best fit of the ones I've tried.
They come in a bunch of different styles (again, I've tried a selection of them) and my favourite is the Bikini Style.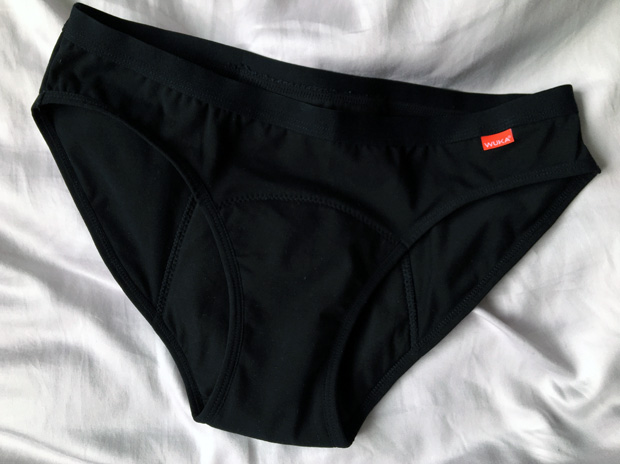 WUKA Basics Period Pants Review
I'm currently testing the WUKA Basics style period pants which are quite similar and the same kind of high-quality too but at a more affordable price thanks to being produced in higher volumes.
The fit of the Basics version is nice too but they sit a bit lower compared to the Bikini ones. The ones I have are the Medium absorbency but there's a new Heavy version for the Basics range too which is great news.
Period pants are simply pants with built-in absorbency that you wear when you're on your period instead of using things like disposable pads or tampons. The absorbency is in the gusset and goes up to the back of the waistline on the WUKA Basics Period Pants for great coverage and leak protection. A medium absorbency option can hold 2-3 tampons worth of flow and you can wear them for up to 8 hours (depending on your flow).
WUKA Period Pants can be used for at least 2 years, preventing over 200 disposables from going to landfill with every pair. Wear, wash, reuse.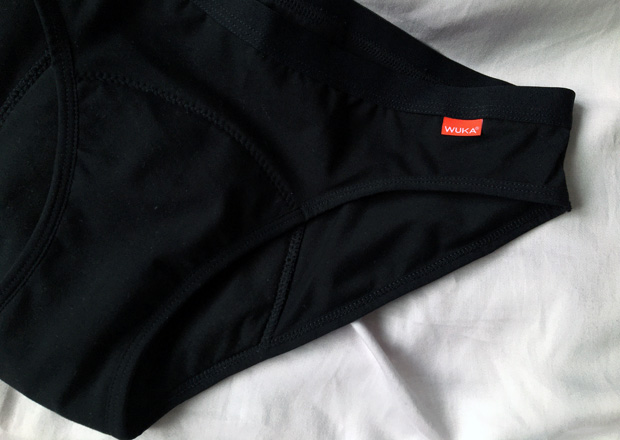 Period pants work especially well on lighter days or for women with light to normal periods. I have very heavy periods myself and cannot use period pants on their own on my heavy days. I combine them with CSP (cloth sanitary pads) on those days/nights for double protection and then enjoy using the WUKA period pants on their own on my first and last few days which are lighter.
It feels so free and comfortable to wear period pants – WUKA ones are made from soft cotton so are breathable too. They're available in a large range of sizes, different flows (light, medium and heavy) and styles to suit you. I wear a Size M which is what I would normally choose for clothing so I'd say they're true to size.
They are really easy to wash and care for. I simply do a cold rinse and drain in the washing machine and then wash at 40 degrees with other dark washing, then hang up to dry, ready to be used again. The Medium absorbency ones don't take too long to dry so can be used again during the same cycle.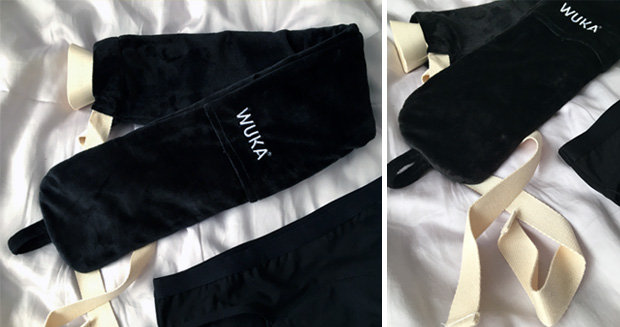 WUKA Wearable Hot Water Bottle Review
Ever since I first saw WUKA's Wearable Hot Water Bottle, it's been on my wish list. I love using a hot water bottle for period cramps but since having kids, I very rarely have my hands free to use one so I don't very often anymore. This wearable option is perfect for me as it leaves my hands free while letting the warm water soothe my cramps.
It's a 72cm long natural rubber hot water bottle with a super soft fleece cover that has two pockets for your hands (if you do have them free!). The hot water bottle ties around your hips or waist. You can choose to have the bottle mainly around your back or mainly around your belly, depending on where your cramps are. It's such a lovely product and perfect for helping to make your periods more comfortable.
Shop WUKA with 10% off from The Nappy Gurus here with my discount code AMUMREVIEWS.
These products were gifted for review. As always, all my reviews are 100% honest and all thoughts and opinions are my own.