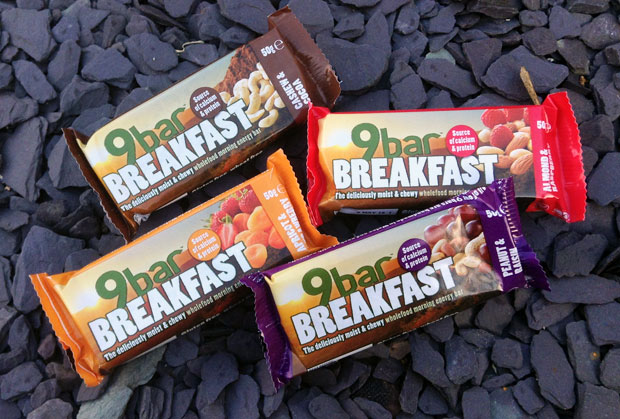 9bar Breakfast Review
Not long ago, I was the lucky winner of a Twitter competition where the prize was a big box of 9bar Breakfast bars and a box of Jimmy's Iced Coffee. Winning this made me very happy because I love both!
Being a loyal 9bar fan, I had already tried all the 9bar Breakfast bars before, but I had not reviewed them on my blog yet so I thought I'd do that now.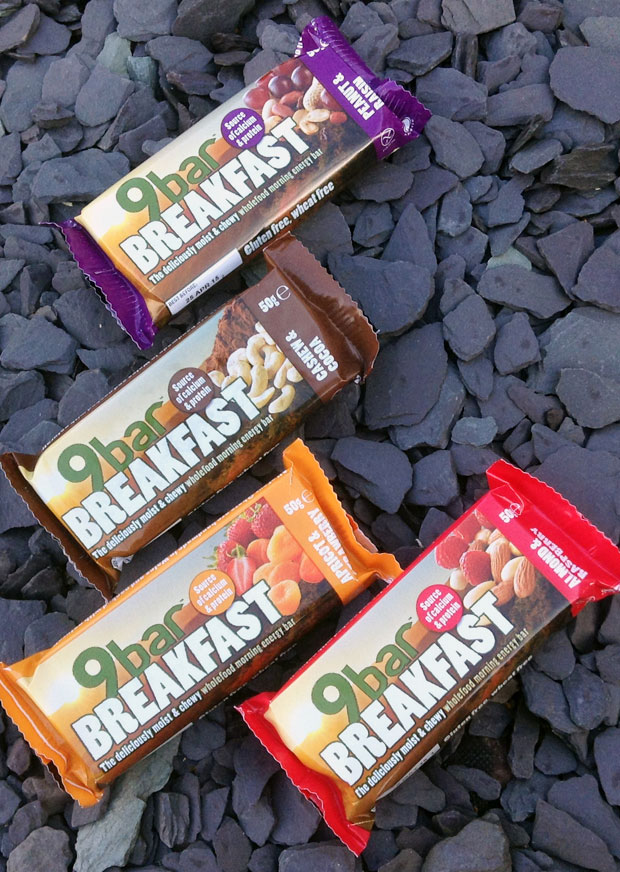 There are four flavours in the 9bar Breakfast range:
Peanut & Raisin tastes like a very traditional cereal bar with a nice amount of peanuts without them being overpowering. The peanuts provide crunch and the raisins make the bars very juicy. It's classic and very tasty! Everybody will love this one.
Cashew & Cocoa is perfect for the chocolate lovers out there. This is rich and satisfying, yet still healthy! It's like a crunchy brownie. Perfect way to make you think you've already had a treat. I can also recommend the 9bar Indulge range for anybody who loves chocolate.
Apricot & Strawberry might be my favourite 9bar ever! It makes me think of tutti frutti with its juicy pieces of fruit. It's sweet but not sickly and just perfect! So delicious!
Almond & Raspberry is the only 9bar that is not my cup of tea but that's because I don't like most almond flavoured things (I like almonds though!). My husband LOVES almond flavoured foods and drinks (like Amaretto, Dr Pepper, Disaronno, etc.) and he also loves these bars. So if you are like him, you will too!
The bars can be bought in the 9bar online shop. You can buy variety packs like the one I received or buy the flavours individually. Sign up to the newsletter to get special offers!
Below is a picture of my lovely prize! Stay in touch with 9bar and Jimmy's Iced Coffee on Facebook and Twitter and you might win next time.