aidie London Sustainable Baby Products Review
|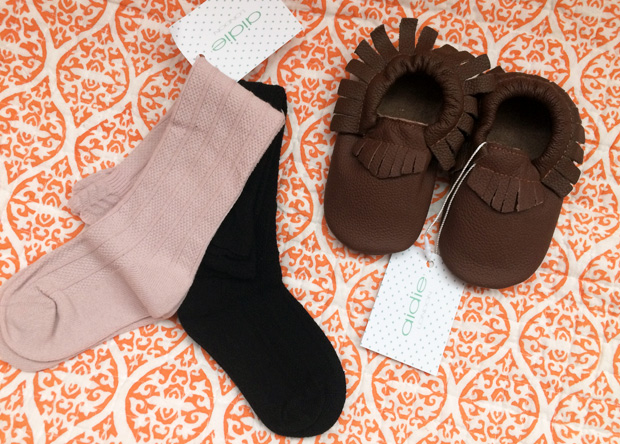 aidie London Organic & Sustainable Baby Products Review
aidie London is a team of psychologists, anthropologists and mothers who have just launched the UK's first fleece baby booties. They also make some other baby products including leather moccasins, socks, muslins and bibs and the products are organic, sustainable and designed to support babies' development. One of the goals of the company is to make products that are affordable too.
I've had a look at three of the products that aidie London offer — the fleece baby booties, the socks and the leather moccasins.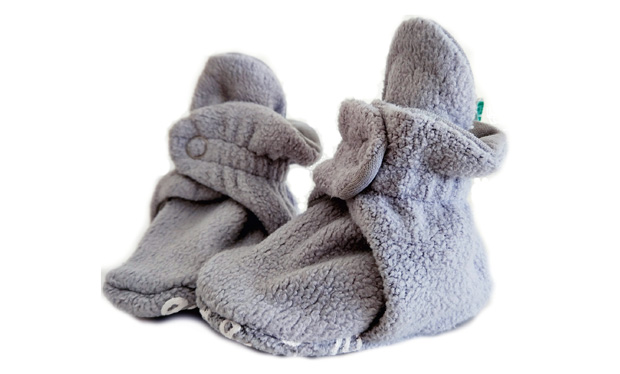 The fleece baby booties are really soft and cosy and easy to put on and take off thanks to the two-part closure system. The booties have elasticated ankles that ensure the booties stay in place and the adjustable poppers mean the booties grow with your baby. If you are interested in the details about the materials used to make them, read the baby product reviews from MyMomShops. They review many of the baby products available online helping parents to get the best for their child.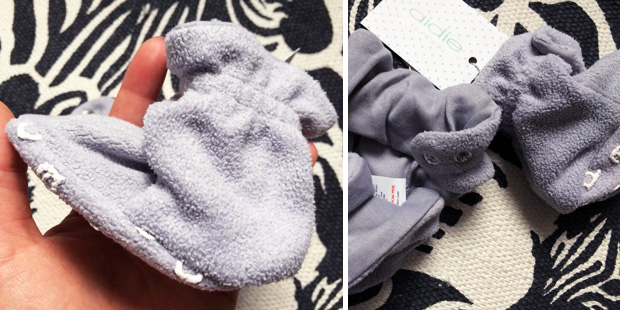 The booties are comfortable for babies to wear and keep little feet warm in all weathers. The soles are printed on the bottom with high-contrast sole gripes for traction and stimulation for your baby's brain.
The aidie London booties are made with pre-washed GOTS-certified, organic cotton which is hypoallergenic and breathable, antimicrobial and gentle on delicate skin and they can be machine washed too.
They come in a wide range of sizes: 0-3 months, 3-6 months, 6-12 months, 12-18 months and 18-24 months and cost £14.99 per pair.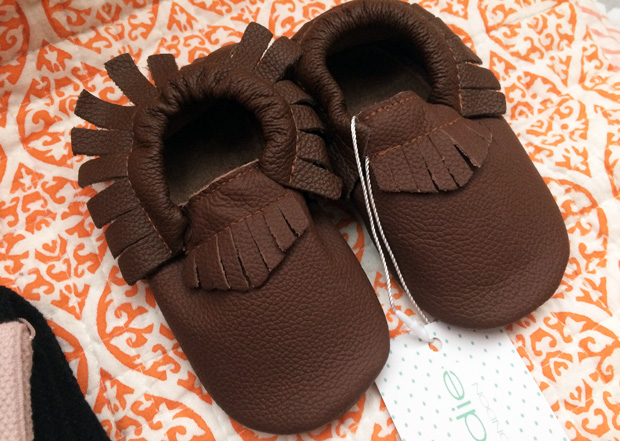 The aidie London moccasins are adorable and perfect first-walker shoes. They support your baby's ability to walk, following guidelines from the UK College of Podiatry. They allow your baby's feet to be free to move around and let your child feel the ground beneath them whilst also protecting them from things that might hurt their delicate feet.
They are hand-crafted using lightweight, super-soft flexi-leather and suede and come in a lovely range of colours and styles to choose from.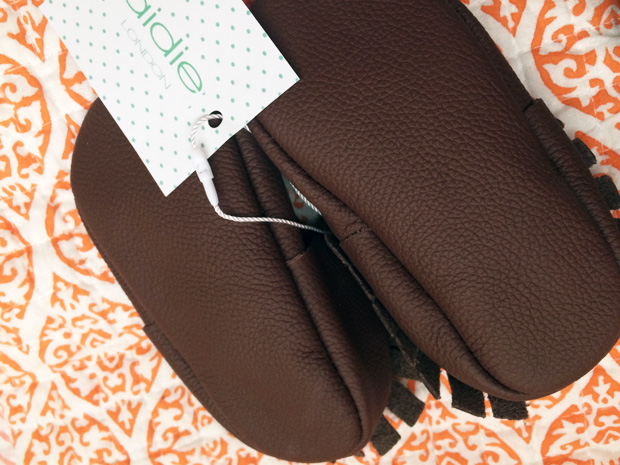 Leather is a great choice of material as it doesn't interfere with the natural movement of your baby's feet but also provides a bit of traction when your baby starts to toddle. It's also breathable which ensures feet stay a comfortable temperature.
"Soft leather is hailed as the most highly recommended material for baby shoes by the UK College of Podiatry, and the next best thing to bare feet. That's why we've specifically designed our moccasins to meet all the criteria for children's first-walker shoes."
— aidie London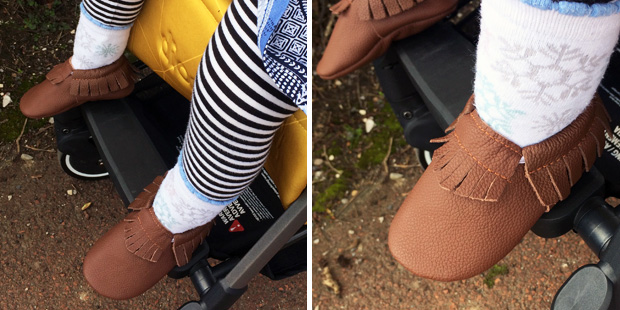 We have a pair of gorgeous brown aidie London moccasins for our toddler (just turned 2 years old) and she loves them! I put them on her for the school run now that it's spring and she also wears them in the garden a lot. They seem really durable and well-made and best of all — they stay on!
Check out the full range of aidie London moccasins. They cost £17.99 per pair and come in four sizes — 0-6 months, 6-12 months, 12-18 months and 18-24 months.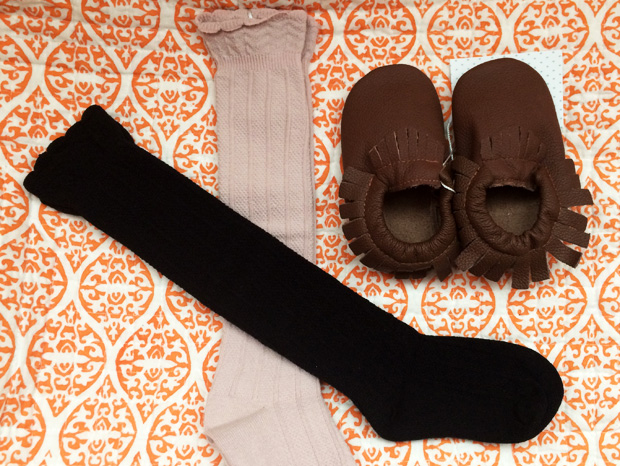 I couldn't resist the adorable aidie London socks! They are long socks, knee-high, and made from lightweight and antimicrobial cotton which allows skin to breathe while also keeping little feet warm and comfortable. Pure cotton also absorbs moisture from skin to reduce perspiration.
The ribbed frill-edged socks come in five colours (black, white, beige, pink and grey) and two sizes (0-2 and 2-4 years). They're made from a blend of pure cotton and elastane to make them a bit stretchy and, of course, they're machine washable.
We have two pairs in size 2-4 years for our toddler but they're a bit tight on her at the moment. She's on the chunkier side though! I'll be saving them for when she loses the toddler chubbiness when I'm sure they'll fit perfectly. They're so cute — I can't wait for her to wear them!
Other things I love about aidie London is their efforts to reduce plastic and packaging. They also offer lots of free and helpful resources on their website.
We were sent these items for this review. As always, all my reviews are 100% honest and all thoughts and opinions are my own. Contains a sponsored link.