Baby & Toddler Tableware from bamboo bamboo Review
|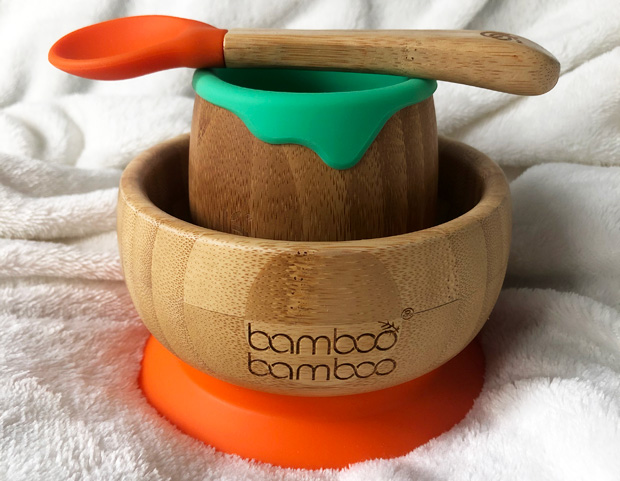 Baby & Toddler Tableware from bamboo bamboo Review
When it's time to start weaning, most parents head out and buy a huge range of plastic gear to use to feed their baby and to store baby food in. It doesn't have to be like that though – there are plastic-free and sustainable options that work just as well or better! In this blog post, we'll have a look at some wonderful baby and toddler tableware items from bamboo bamboo.
I'm sure you've seen their award-winning original bamboo bowls that launched in 2015 and, if not, you can see it right here.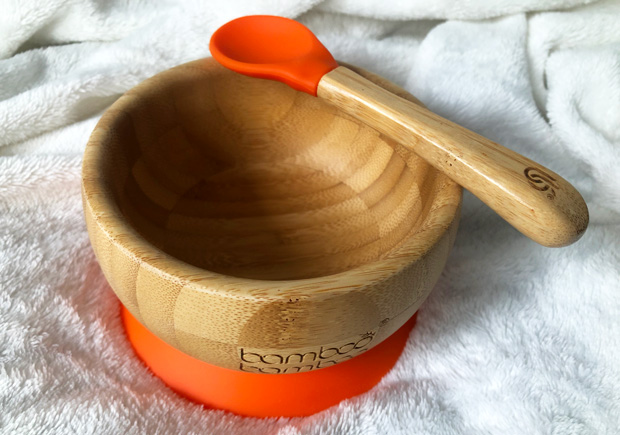 The Bamboo Baby Suction Bowl and Spoon set is a great duo for weaning and beyond. It's an adorable 100% bamboo bowl with child-friendly rounded edges that comes with a removable silicone base that allows you to stick the bowl firmly onto the table or the highchair tray so that your little one can't knock it over (most kids seem to go through this phase!). It's very clever!
The bowl comes with a matching bamboo spoon with a removable silicone tip that is ergonomic for your child to hold and soft on delicate gums. The bowl sets are available in a range of gorgeous colours – we chose orange.
We are past the weaning phase but since it's such a generously sized bowl, it's great for toddlers and older children too.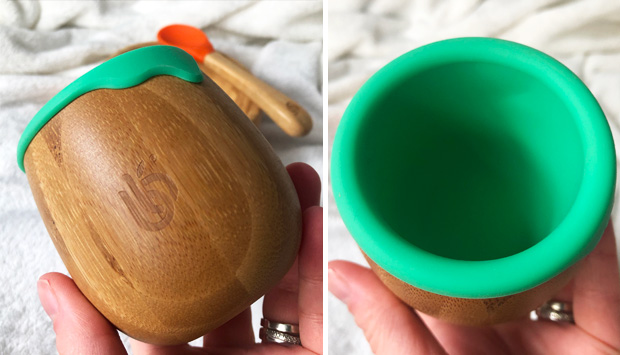 We also have the cute Bamboo Baby Sippy Cup. It's a bamboo cup with a removable silicone inner with an edge that wraps around the bamboo too. The edge ensures that it's gentle on your child's mouth and gums. I love this cup as it's so versatile – you can use it with the silicone inside for drinks and wet foods like yogurt or use the bamboo cup on its own for dry snacks – perfect for toddlers.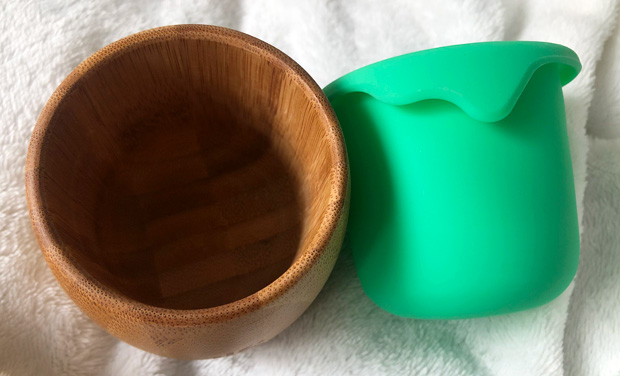 My toddler loves using just the silicone cup on its own too. The cup is a great size and a beautiful shape that is easy for small hands to hold. The cups are also available in a rainbow of colours to choose from for the silicone inside.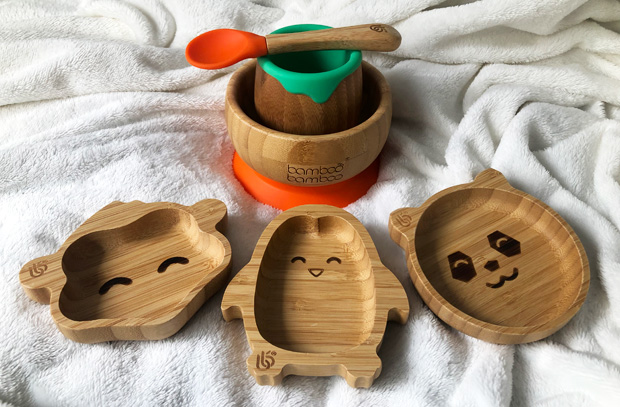 There's also an amazing animal plates collection available from bamboo bamboo, with lots of sweet animal designs with or without compartments. Even cuter are these bb Tiny Wean and Play Edition animal plates available in four different sets.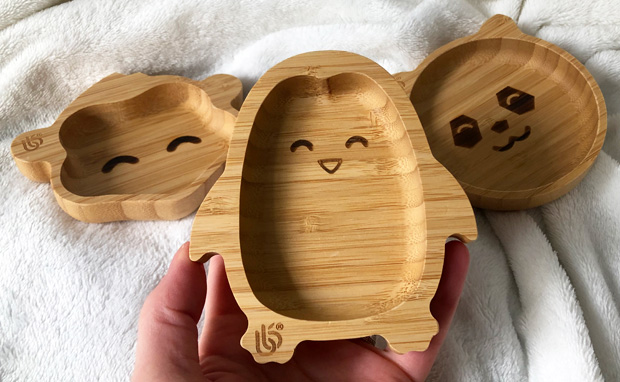 We have the Monkey, Penguin, Panda set. These tiny miniature bamboo replicas of the big animal plates are great for role-play, small servings for the early stages of weaning or for small snacks. They also make very cute trinket trays!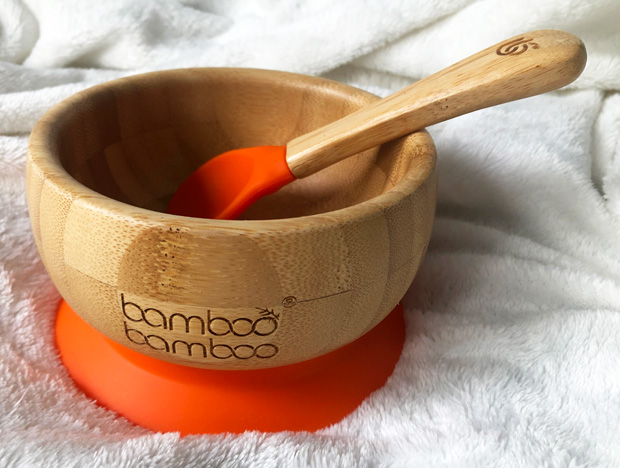 How to care for your bamboo bamboo products
The only downside with bamboo is that it requires a bit more care than plastic but it's worth it. Bamboo needs to be handled with care, since dropping it on hard floors can result in cracks or splits. Conditioning the wood with oil once a month or so will help keep it supple and moisturized. The bamboo items are hand-wash only and can't be put in the microwave. Bamboo is a naturally antibacterial and antimicrobial material though, so you only need to wash in soapy water. Don't leave the items soaking and remember to remove the silicone parts when washing to ensure thorough drying.
With a little bit of care, these beautiful items from bamboo bamboo can last a lifetime.
These items were kindly gifted for this review. As always, all my reviews are 100% honest and all thoughts and opinions are my own.