Christmas Gifts for Her – 2023 Ladies Gift Guide
|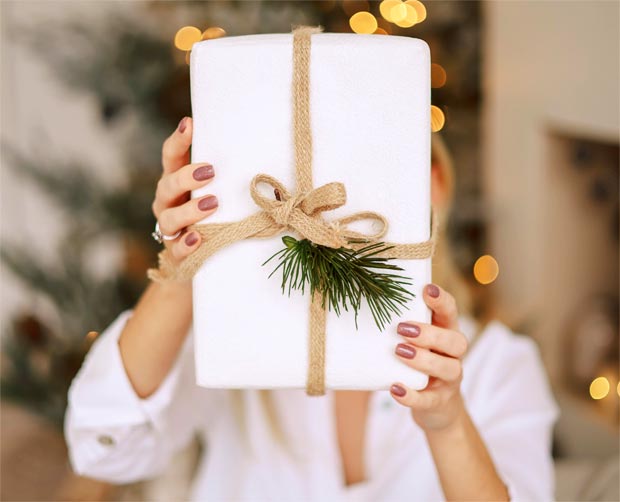 Christmas Gifts for Her – 2023 Ladies Gift Guide | AD
If you're looking for some Christmas gift ideas for a lady in your life, you have come to the right place. Here, in my ladies gift guide, I will share my favourite gift ideas for her this year. Read on to find out more.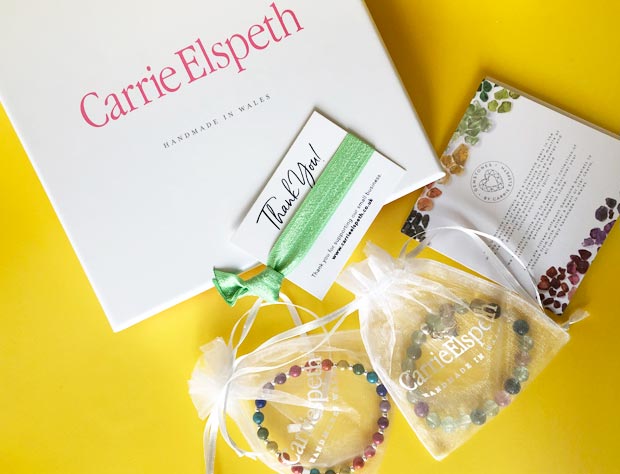 When shopping for a woman in your life, you can't really go wrong with jewellery whether you're buying for your partner, your friend, or a family member. Carrie Elspeth Jewellery is handmade in Wales and there are so many stunning pieces to choose from – necklaces, bracelets (including zodiac bracelets and gemstone bracelets), earrings, and other gifts.
Let's have a closer look at some of the available pieces from Carrie Elspeth Jewellery. Here you can see the Cariad Necklace which is a haematite heart necklace in tones of gold, rose gold and platinum. It's classy and classic but also interesting with the different tones and the shape.
Next onto some beautiful bracelets. To the left you can see the Fluorite Gemstone Bracelet which comes with a choice of Star or Heart charm. This is a gorgeous gemstone bracelet that is unique and quirky, but also sophisticated. Fluorite is believed to be a protective crystal that can aid frustration, help clear the mind, and increase concentration. There are twenty gemstones to choose from for the gemstone bracelets from Carrie Elspeth Jewellery and each comes with a card explaining the properties of different gemstones and an organza bag.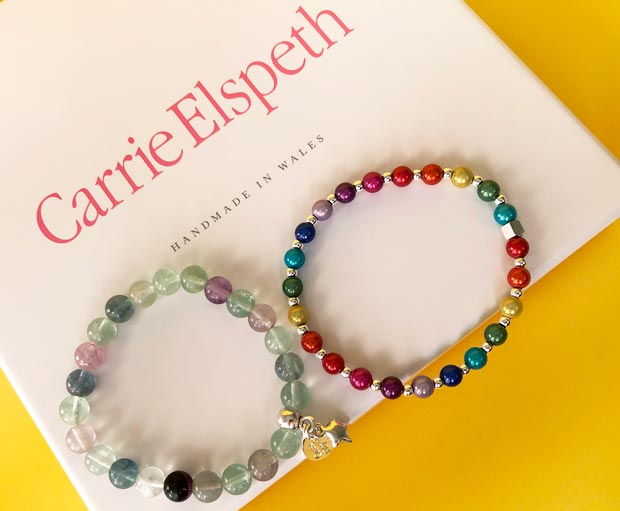 To the right you can see the fun and bright Rainbow Glow Bracelet. You can't help but smile when you see this! For the festive season, you can imagine the colourful miracle beads as miniature baubles too! This is a best-selling bracelet and the adorable beads have a luminescent quality that reflects light beautifully, making them 'glow'.
Sheepers Handmade Sheepskin Slippers
A pair of handmade high-quality sheepskin slippers makes a wonderful Christmas gift! Sheepers offers a wide range of beautiful and luxurious slippers. There are so many wonderful, cosy designs to choose from!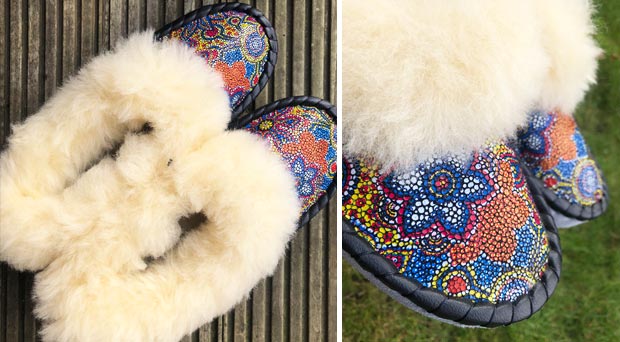 Here, you can see the Mosaic Cream Sheepers which feature vibrant colours and are inspired by Moroccan designs. I love the colorful top and the bohemian style of these slippers and of course the fully sheepskin cuffs and the soft insides are amazing too! The durable soles are made from Suede and are comfortable to walk on.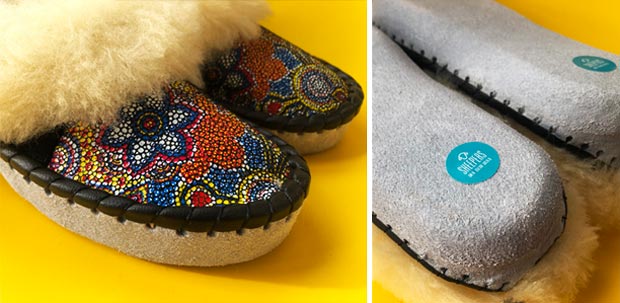 Give the gift of toasty warm and cosy feet this winter – she'll love her new Sheepers slippers!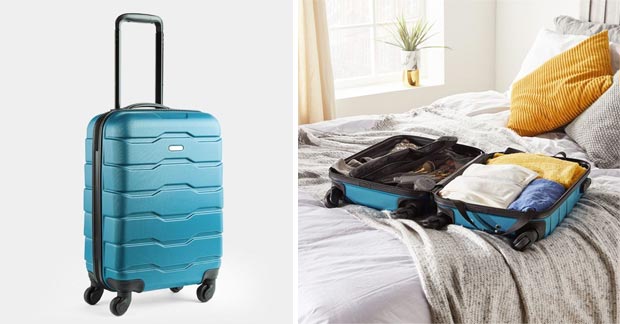 VonHaus ABS Teal Cabin Bag
If you're looking for a gift for someone who loves to travel, you can't go wrong with this stylish and practical VonHaus ABS Teal Cabin Bag. This carry-on bag fits most budget airline baggage restrictions (dimensions H55 x W37 x L21cm including wheels) and is perfect for weekend getaways.
It's made from lightweight yet strong and tough ABS plastic and features a retractable telescopic handle, a padded top carry handle, and an integrated 3-digit combination lock. The suitcase weighs just 2.5kg which is great as that leaves more weight for the contents!
It has a 35 litre capacity and an interior zip to keep each of the halves of the case separate. It also features a mesh zip compartment and a small zip compartment for storing smaller items, making it easy to keep the contents of your suitcase neat and organised.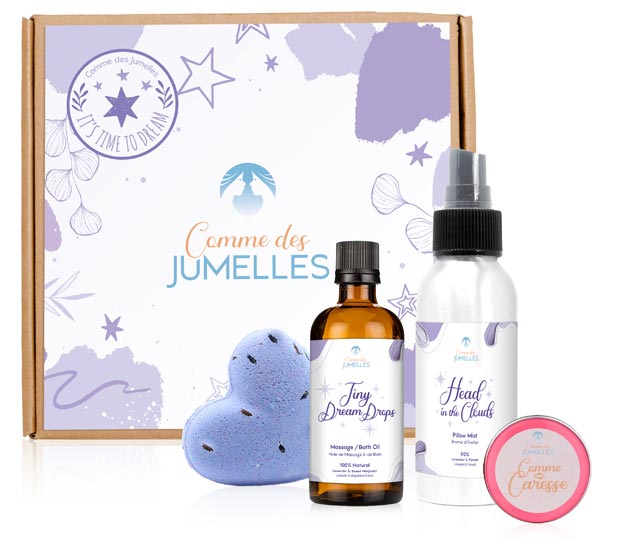 Comme des Jumelles The Dream Box
Now onto a special gift for mother and daughter to enjoy together. Comme des Jumelles Dream Box is a wellness gift box created by a mother wanting to spend more quality time with her three girls. This product was designed to help mums and daughters transform the evening routine from a nightly challenge into a serene bonding ritual.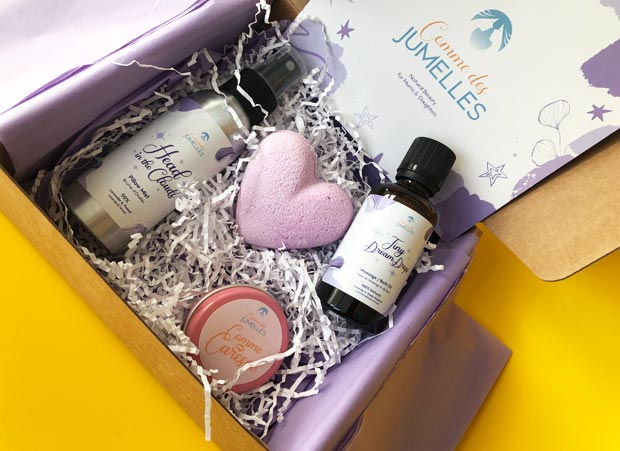 In the Dream Box you'll find some wonderful products to help you achieve this:
Head in the Clouds Pillow Mist (100ml) with Lavender and Fennel to relax you before bed.
Tiny Dream Drops Massage & Bath Oil (50ml) which is perfect for a soothing hand or foot massage or a calming bath as part of your bedtime routine.
Comme une caresse / Hand & Body Cream (mini size 20ml) to soothe and nourish skin where needed, with a beautiful Vanilla and Lavender scent.
Petit Coeur Bath Bomb (x1) which is a lovely bath treat that transforms your bath into a luxurious spa experience.
A bonus workbook with ideas for how to enhance your bedtime routine and for how to make the most out of your Dream Box.
The Dream Box comes beautifully gift-wrapped and all products are made with natural ingredients and come in eco-friendly packaging.
What an amazing gift box and such lovely products! I love the whole concept and the fact that the product range from Comme des Jumelles is concise but consists of everything you need. I also love that the products have been cleverly created to work well with both young and older skin so that mothers and daughters can share products and enjoy their skincare routines together.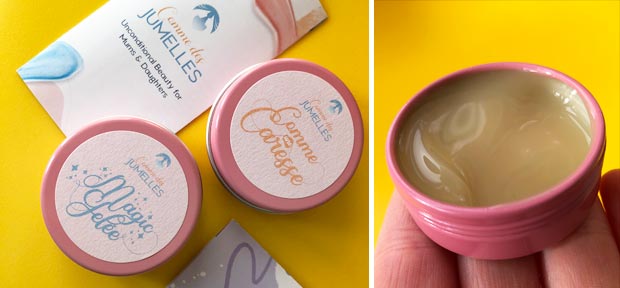 The range also includes a product called Magic Gelée which is a Double Act Gel to Milk Cleanser & Hydrating Mask. I had a sample pot of this and just have to mention how good it is! It's so luxurious and feels wonderful to use – like a spa treatment at home.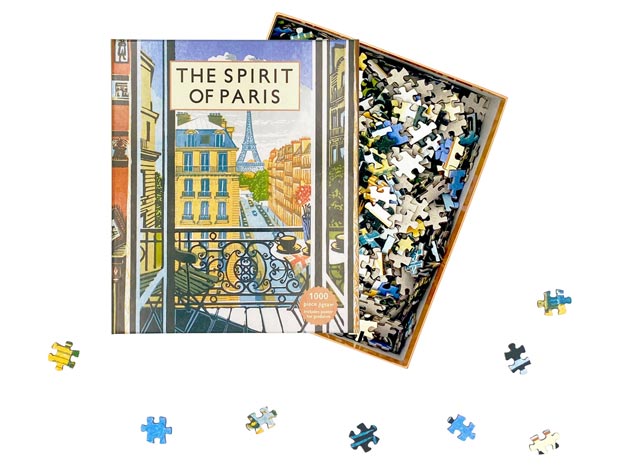 The Spirit of Paris Jigsaw Puzzle
A gorgeous 1,000-piece jigsaw puzzle always makes a nice gift and The Spirit of Paris Jigsaw Puzzle is an excellent choice for anyone who loves Paris! This jigsaw features a nostalgic illustration of a Parisian balcony, overlooking a picturesque boulevard with the Eiffel Tower visible in the distance. The image is inspired by Batsford's vintage Brian Cook book covers that were first published in the 1930s and are still popular today.
In the jigsaw box, you find the puzzle pieces along with a poster for guidance to help you complete the puzzle. Jigsaw building is a wonderful and mindful way to have fun and relax this Christmas! Also available in this series of puzzles are The Landscape of England, The Cathedrals of England and The Spirit of London, alongside The Spirit of New York. Available from good booksellers. For stockists visit batsfordbooks.com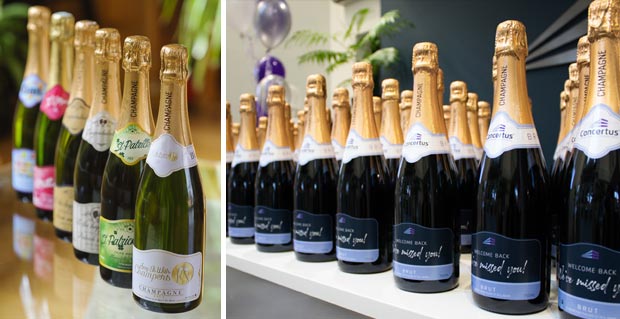 Say It With Champers Personalised Champagne
Personalised gifts are always a hit and there's no more festive way to celebrate the Christmas season than with a bottle of personalised Champagne as a gift for a loved one! Say It With Champers offers premium personalised Champagne that is scrumptious and vegan-friendly too.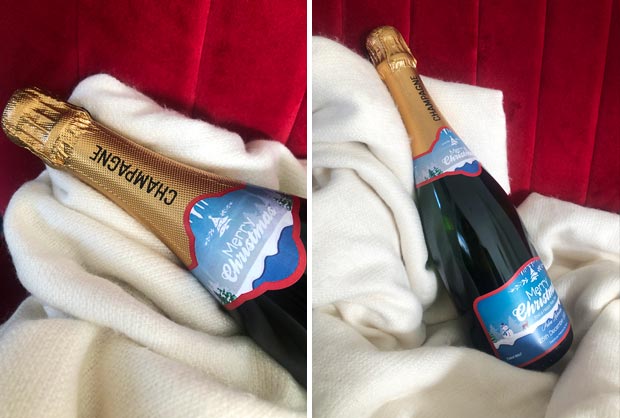 You can personalise your label in whichever way you see fit to suit the recipient and there are lots of ready-made designs to choose from on the website for different occasions that you can add a name to. There are a couple of festive designs that are ideal for Christmas.
The Champagne itself is delicious – full of character with light and fresh citrus flavours and lively bubbles! It's exclusively available via Say It With Champers and can be ordered with free 48 hour delivery.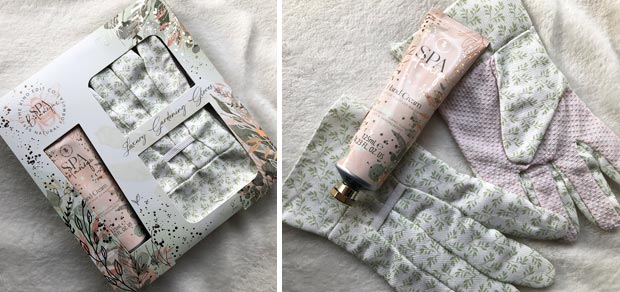 The Kind Edit Spa Botanic Garden Glove Gift Set
Next, a beautifully gift-boxed treat for a gardener, The Kind Edit Co. Spa Botanique Garden Glove Gift Set includes a pair of gardening gloves and a luxurious hand cream. It's ideal for a friend or family member who loves to spend time in the garden pottering about, but who also likes to look after, protect and pamper their hands. This set is available to purchase from Well Pharmacy.
Warmies Heatable Eye Mask & Slippers
Also from Well Pharmacy, these Warmies goodies make comforting and cosy gifts this Christmas. The Warmies Microwavable Eye Mask is so snuggly, made from luxurious soft faux fur and gently scented with relaxing French lavender. To warm it up, you simply pop it into the microwave for 30 seconds. The eye mask will provide up to an hour of soothing warmth and comfort and is ideal for migraine sufferers. You can also chill it in the freezer for cooling relief.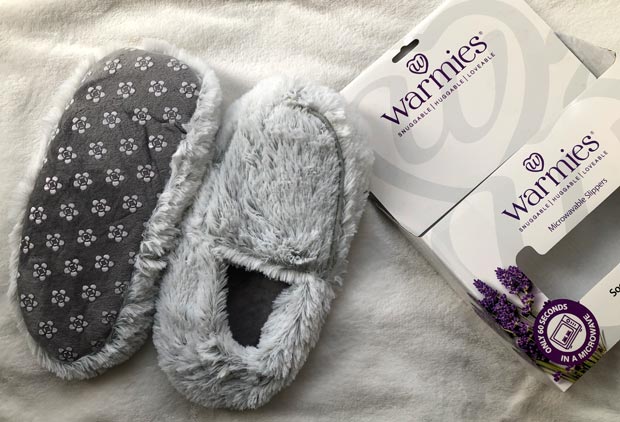 Nest, a treat for cold feet! Warmies Microwaveable Slippers are also made with luxuriously soft faux fur and gently scented with relaxing French lavender. These cosy slippers can be heated in the microwave for 90 seconds to provide an hour of soothing warmth and comfort. They can also be chilled in the freezer if you need cooling relief for swollen feet, for example.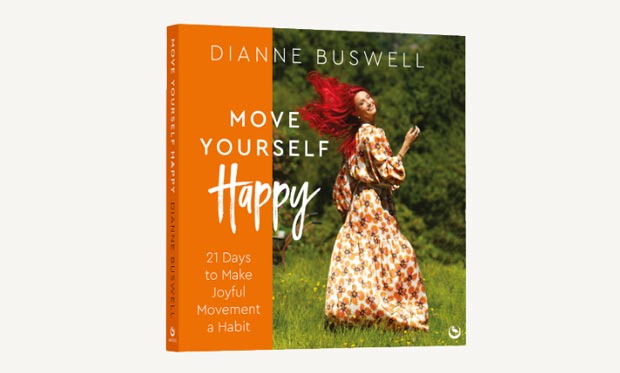 A gift guide is not complete without a book! Move Yourself Happy: 21 Days to Make Joyful Movement a Habit is a great book for women written by dancer Dianne Buswell. Dianne guides us through how to make joyful movement a habit with a 21-day programme, step-by-step explanations of core moves from different activities (such as yoga, dance, and Pilates), and lots of delicious recipes. Dianne's approach to nourish both body and mind features her four pillars of health which are rest, movement, nutrition, and positivity.
The book also includes inspiring weekly mantras, journalling prompts, mood-boosting lifestyle hacks, self-care inspiration and more. It's a lovely motivating book that will help transform your relationship with movement which will make you feel happier and healthier every day. Available from Waterstones and all good bookstores.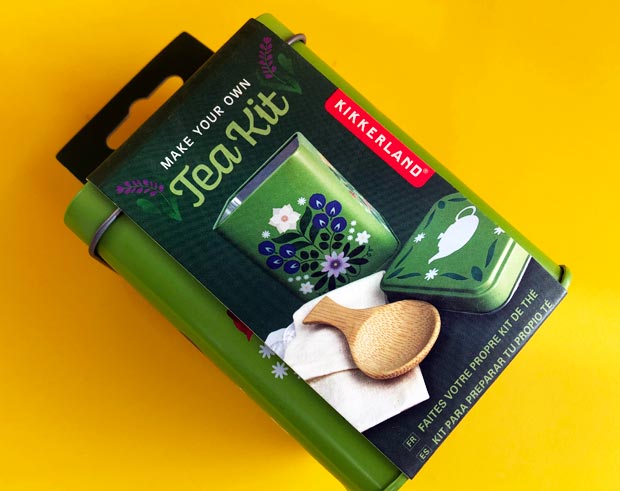 Kikkerland Make Your Own Tea Kit
Kikkerland makes lots of fun and quirky products and gifts and their Make Your Own Tea Kit makes a lovely eco-friendly stocking filler for tea enthusiasts.
The set includes a cute tea storage tin with five reusable tea bags, two mesh envelopes, a wooden spoon and a tea making booklet so that you can get started making your own tea blends at home with the tea leaves, herbs, and spices of your choice.
Collaboration.