Colourful Kitchen Cabinets Ideas for a Vibrant Kitchen Design
|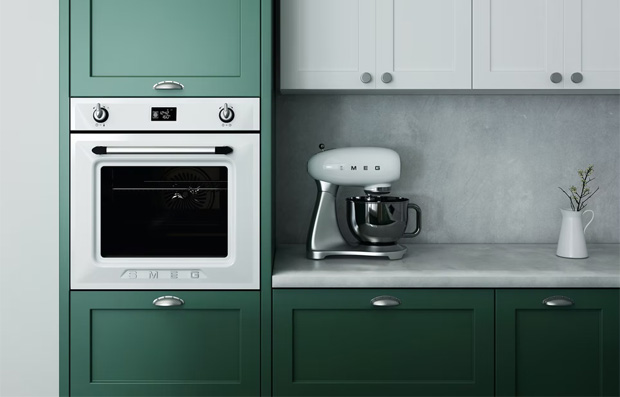 Colourful Kitchen Cabinets Ideas for a Vibrant Kitchen Design
Kitchens are often quite "safe" when it comes to their design and colours. We often see wooden materials, marble and discreet colours like beige, grey and white and not much else. Though a neutral kitchen can be very beautiful, you can create a more interesting and vibrant look if you choose to add some colours too.
There are many fun and creative ways to add colour to your kitchen but one of the best ways, in my opinion, is to opt for colourful kitchen cabinets or give your current kitchen cabinets a makeover with a lick of paint.
In this article, I'll share some of my favourite colours for kitchen cabinets to create a vibrant and interesting kitchen design.
A forest green or racing green colour can look stunning on kitchen cabinets as you can see in the photo at the top of this blog post. It's classy and looks great combined with grey and white. It's not too dark and looks wonderful all through the year as the green colour complements all the seasons in different ways. The interior details and decorative items that you choose to display can change the feel of the colour from summery to Christmassy in seconds.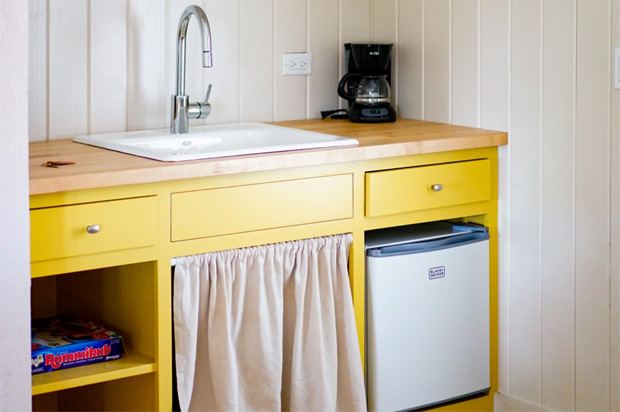 Yellow is the colour of happiness and a sunny yellow kitchen is so welcoming and inviting. You can't help but smile when you enter a room full of bright yellow kitchen cabinets! It's a bit retro and looks very cute! This colour is especially well suited to classic and farmhouse style kitchen designs.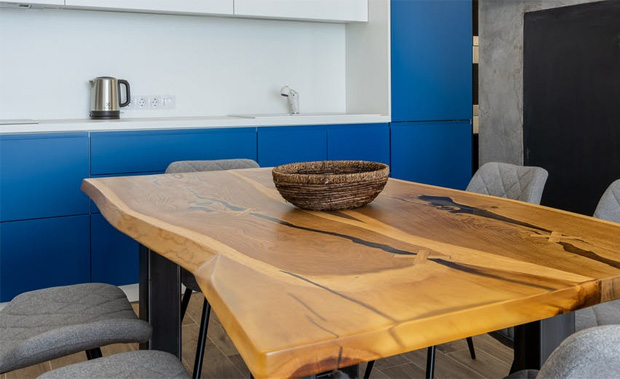 Blue is another colour that works very well on kitchen cabinets. This kind of bright blue that you can see in the photo above looks great on both modern and traditional cabinet doors and works well with white, grey and black colours and wooden furniture as a contrast. Other blue shades that look amazing on kitchen cupboards include dark navy and teal.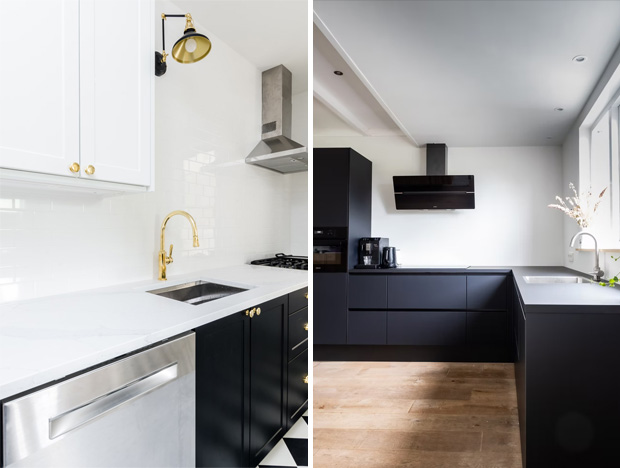 Last but not least, black kitchens look amazing and is a great choice if you want a minimalist look. A high gloss black looks great on traditional doors while a matte black suits more modern styles. Don't be afraid of making a kitchen look too dark when using black in your interior – the rest of the room plays an important part too and light options for walls and floors will brighten up the room plenty. You can choose light or dark kitchen worktops and choose to have the top row of cabinets white if you want a brighter look. A monochrome kitchen instantly looks stylish and classy while also being more interesting than just white and neutrals.