ELC Wooden Cut and Play Food Set Review
|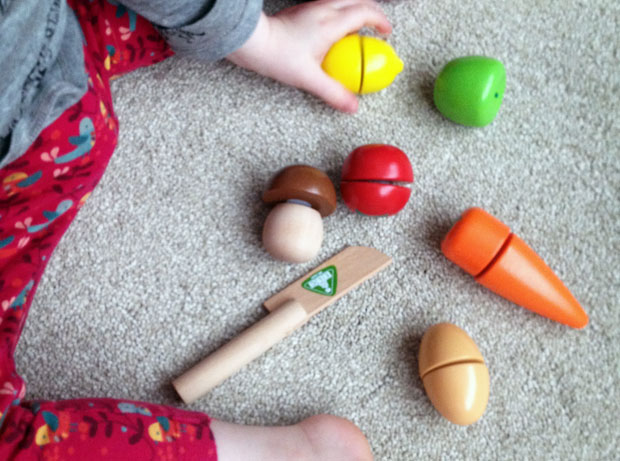 ELC Wooden Cut and Play Food Set Review
I love wooden toys and especially food related ones. For a while I've been wanting to get my toddler girl a set of wooden fruit or vegetables to play with and when I spotted this set in Mothercare for only £5, I had to get it.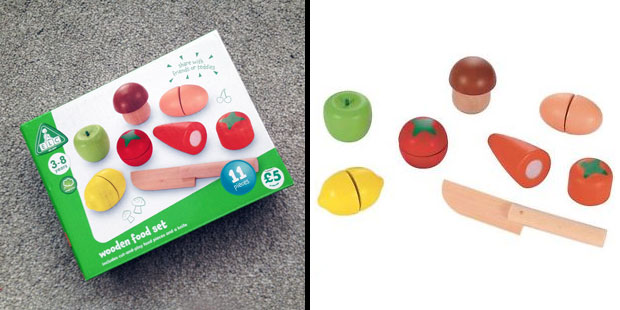 The Wooden Cut and Play Set is not only cute but a great way to teach your kids about different foods as they explore the different shapes and colours and pretend to eat and cook with them.
The set includes 6 wooden foods: an apple, a lemon, a tomato, a mushroom, a carrot and an egg. The kit also includes a wooden knife to cut the foods with. All but the apple can be cut and then put back together with a Velcro style fastening. The wood seems really strong and durable and the foods are easy to cut and to put back together.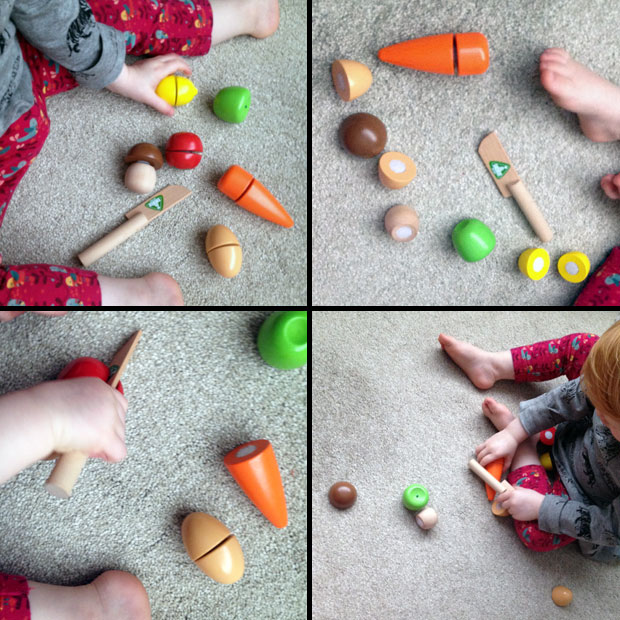 The packet says age 3-8 on it but my daughter is 19 months old and she loves it already. There aren't any small parts that she could eat so in my opinion it's completely safe for her to use it. She doesn't try to eat things she shouldn't eat anyway.
She loves chopping the foods or pulling them apart with her hands. She quickly mastered using the knife and it didn't take long for her to learn the names for the different foods. She insists on calling the mushroom "cake" though!
This set is lovely and the quality seems great. The only thing that I would change is to split the apple in two, too. It's the only food in the set that can't be cut and to me that's strange and to my daughter it's a bit confusing.
Buy this toy from the Early Learning Centre or Mothercare.