Home Interiors – A Guide To Iconic European-Style Bedrooms
|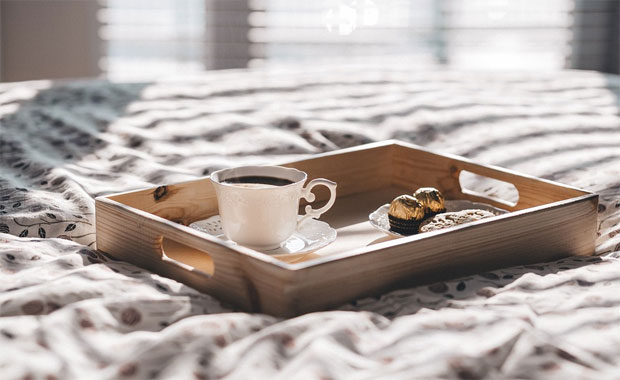 Home Interiors – A Guide To Iconic European-Style Bedrooms
Many people will argue that the kitchen is the heart of every home. This could be because it's the room where something primordial happens, whereby you replenish yourself and sustain life through the consumption of energy. Although that indeed does have some psychological significance, since society has evolved to where food is no longer an issue, we seek comfort to rest our weary bodies. Hence, the kitchen has taken a backseat in recent years, and the bedroom has taken over as the most important part of the home.
But, there are so many styles to choose from, and there's no other place in the world, that's leader decor and interior design than Europe. Whatever your flavour, mood and personality, there's so much history on the continent, that any style and variation will suit your taste. From the aesthetics to the materials, you can build your very own palace bedroom, with just a little inspiration.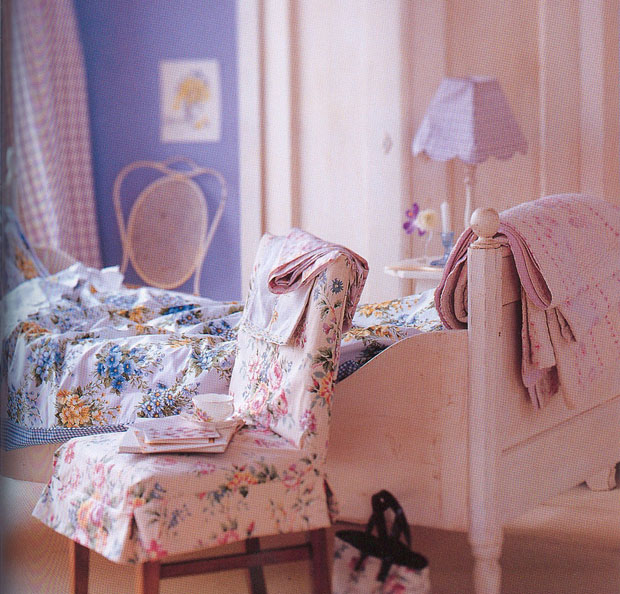 Image by – wee bird
First and foremost, the most happily bourgeois and sophisticated designs have long since been coming out of Paris, France. The bedroom is no exception, with the blend of the Napoleonic Era and contemporary, urban-style decor. White and pink are much loved by the metropolitan elite. You can combine a cotton, sheet white duvet cover, with a dense white bed sheet made from pure silk. The headboard of your bed could be wrapped in gold or glistening silver. The padding, covered in pure ox leather, cream or perhaps, a contrasting black.
Dainty decor is famously French, such as small, but intricately carved, wooden drawers either side of the bed. The sprouting waves or spring flowers bursting out of the oak, is very distinctly from the Georgian Period, where elegance took precedence over all else. Unashamedly, you hang dull, blue curtains, that fold so gently, after taking inspiration from the mansion of Versailles. You could, therefore, install the same colour panelled walls. Breaking up the mundanity of a plain wall, but sectioning rectangles, that have borders around them with differentiating height.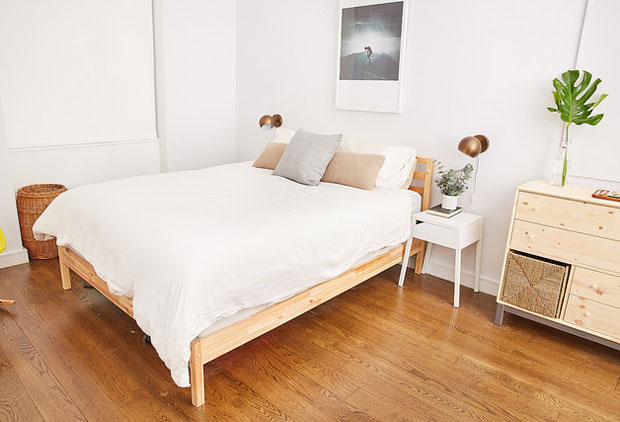 Photo by – Paintzen
Sweden is known for its very neat and tidy conformality when it comes to decor and room design. Everyone is familiar with the designs of Ikea, and when you look a little deeper, you can see why it's so popular. Swedish bedroom design is very edgy, quite literally. The floor should be made of wooden floor boards and neatly arranged in medium-sized rectangles. Short boards give the floor strength, able to wear for a long time without noticeable deterioration, so don't expect any squeaks to pop out anytime soon. To break up the coldness during the winter time, a cotton rug, flat and with very little textured design, is much loved in the region of Scandinavia.
The bed and surroundings are very simple, yet if done properly can be very heaven-like. It's very simple, i.e. white on white and yet more white. The nylon bed sheets, won't stain as easy as they would if they were made from cotton or wool. The pillowcases are yet again a pure white with, and quite pleasantly without design or much style. Just a big pillow, white and fluffy like a cloud is what you should be aiming for. You must break up the white, with a medium-sized green plant, either on the dresser, or somewhere in the room, like the window sill. It's a very neat bedroom style, which some might say lacks imagination, but excellent for those who don't elaborate schemes.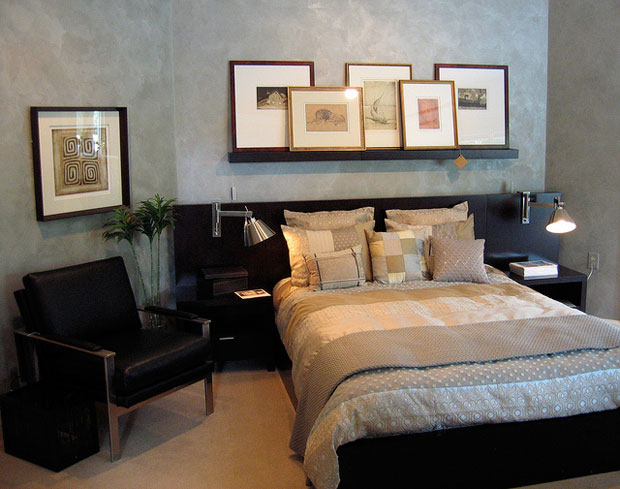 Credit – Mark Nordgren
Italian layers
The Italians are never as boastful about their bedroom designs, and that's the point because the style is for subtle yet chic flair. Layed luxury is the ethos of Italian design and each new layer that you pull back, is another beautiful and subtle dance of elegance and power. The colours are finite and distinct only to this kind of taste. You'll see ocean blues, a very vibrant and bold use of bare wood, with a healthy orange and brown varnish. The drawers stand just above waist height, are large and wide, with plenty of storage space. The walls should be a faint, creamy white colour, with a little exuberance in the form of in-wall designs, such as shelves made from glass, housing vases and flowers.
The bed itself is elegant, but not yielding so easily. The bed sheets could incorporate a faint green or even a bold burgundy colour. Modern Italian furniture beds such as a Bolero woven bed, or an astounding Canova bed are shaped with a fine touch, yet not too boastful about the detailed design and craftsmanship. Classic, simple and comfortable arm chairs are a great and practical addition to the bedroom, allowing you to sit on your balcony and watch the stars, before slipping off to the land of dreams.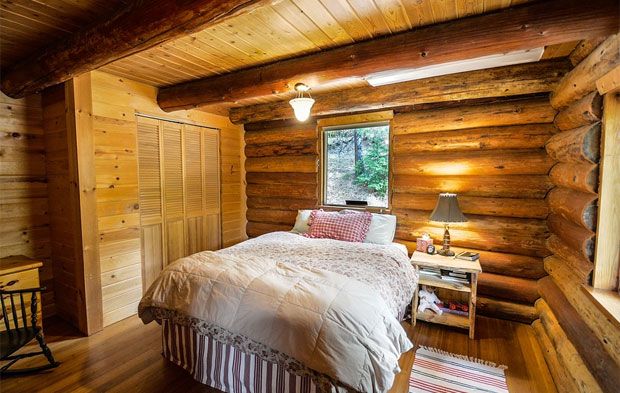 Austrian chalet
Austrian design bears some similarities with the Swedish design but is a lot more fruitful with the colour choices. Straight edges are normal, and again, neatness is valued above a complex design layout and decor pieces. The chalet style makes uses of the bright reds and natural beige wood. The influence comes from the need to be spotted from afar wearing red, and the wood chopped from the local forests is handsome enough, with just a touch of sheen. Simple drawers, brilliantly symmetrical in every way, with a simple bedside lamp with a box shade cover, are the traditional chalet design.
White bed sheets made from a wool and nylon mix, give enough warmth and bounce to quickly shrug off the cold. The brown duvet covers signal an earthy vibe with a hint of a rustic cottage out in the snow town of Tyrol in the Austrian Alps. Wooden framed beds and paintings are generally seen all across this region of the country, so you should incorporate this into your bedroom to have a true authentic sensation.
Whichever kind of European design you're after, think carefully of what kind of function you want. Many bedrooms of Western Europe take elegance and design very seriously for it is a show of intellect, taste and a stamp of authority; not to mention the importance of preserving history. Yet, the further north and east you go in Europe, the cold months decide what kind of decor and design the bedrooms have. Simplicity, yet a humble nod to nature is the driving force which keeps warmth and comprehensive design at the forefront in these regions.
Guest Article.