Sheffield Summer Fun – Dexter the Dinosaur & Monkey Bizzness
Sheffield Summer Fun – Dexter the Dinosaur & Monkey Bizzness
It can be difficult to come up with fun activities to do with the kids, especially over the summer holidays. Nearly every weekend, we ask ourselves where to go or what to do. We live in Sheffield and there are lots of parks and quite a lot of options which is great.
Something that's not far from us is Valley Centertainment that has fun family activities (cinema, bowling, soft play…) and lots of restaurants too. We were there on Saturday morning for a morning of fun starting with a visit to Monkey Bizzness Indoor Play Centre. We had never been before and were so impressed! Our eldest has been to a few play centres but this was the first time our youngest could join in too and she loved it.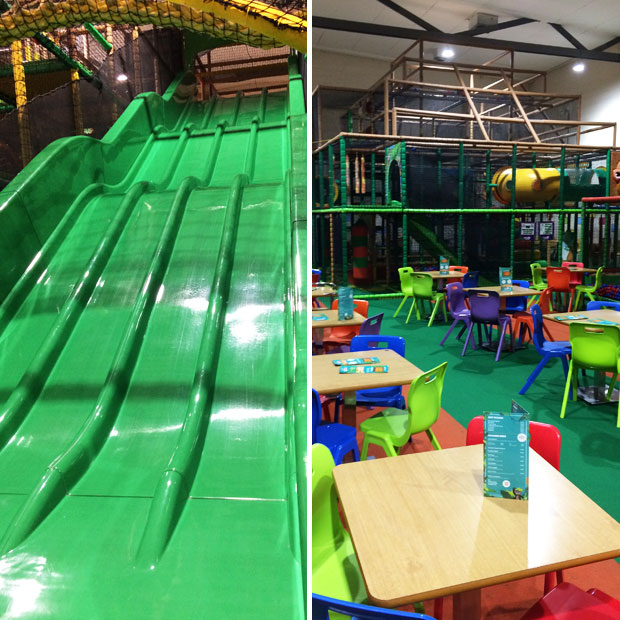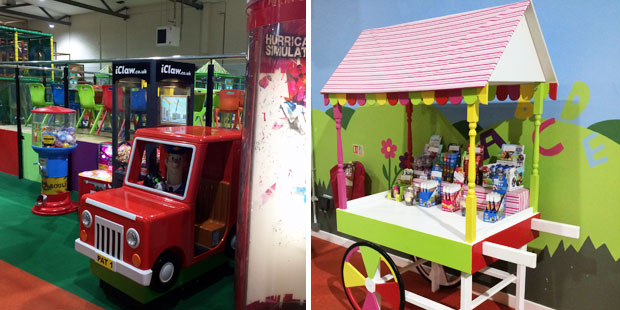 We got there when they opened at 9.30 am as we were all up anyway (since 6.30 am…) and were the first in which was great! The girls ran in and started exploring straight away with my husband following to help our two-year-old.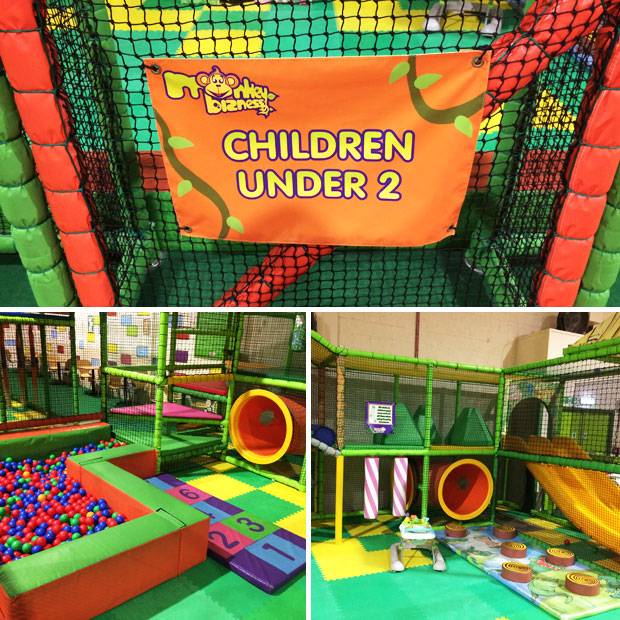 There were loads of things to do, different play areas to explore and great slides! There's also a dedicated area for younger kids which is great for younger siblings who are coming along.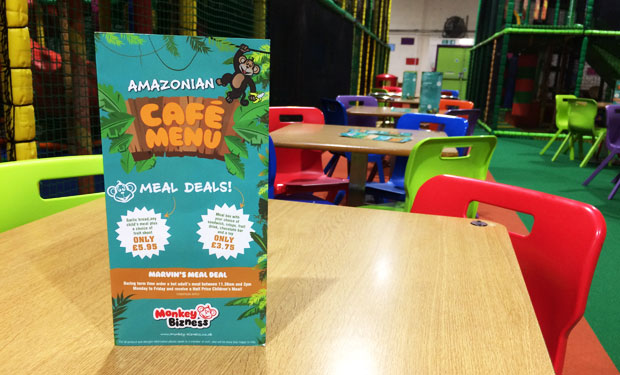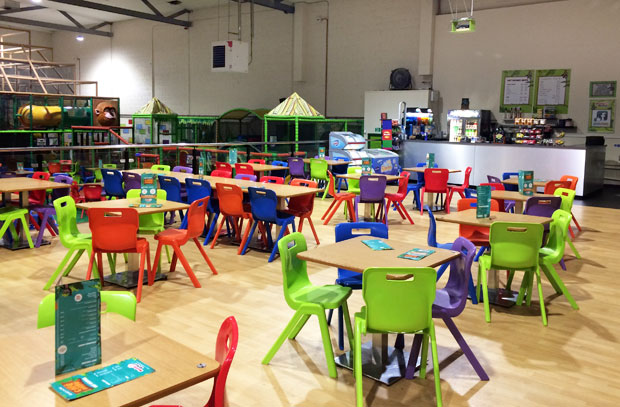 There were plenty of chairs and tables to sit at and a large cafeteria selling drinks, snacks and cooked food. The staff was friendly and everything was clean and tidy! There's also a small build your own teddy bear area.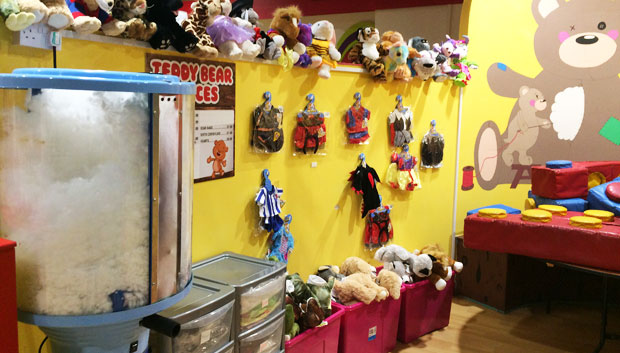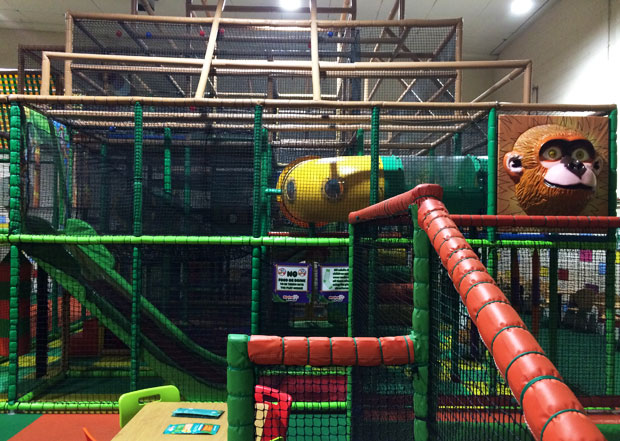 Best of all, the play area itself was much better than the other play centres we've been too. We'll definitely be back!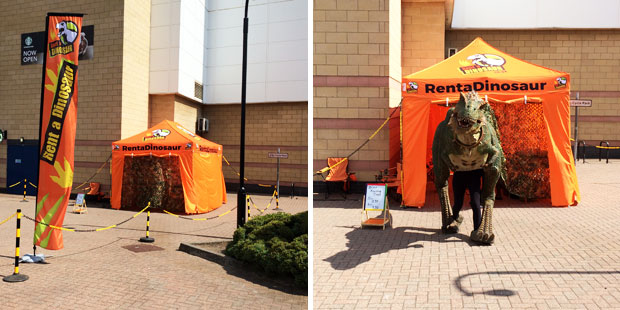 After playing for an hour an a half, we headed out and spotted a tent near the Cineworld cinema. I knew who was hiding in the tent… To celebrate the release of the new Jurassic Park film, Dexter the Dinosaur was visiting Centertainment, Sheffield.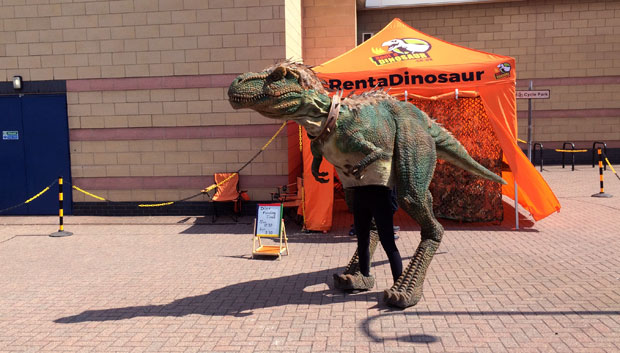 He's a 4.5m long Tyrannosaurus Rex puppet who performs an educational and exciting show for kids which is fun for adults too. There were also some adorable baby dinosaurs to meet.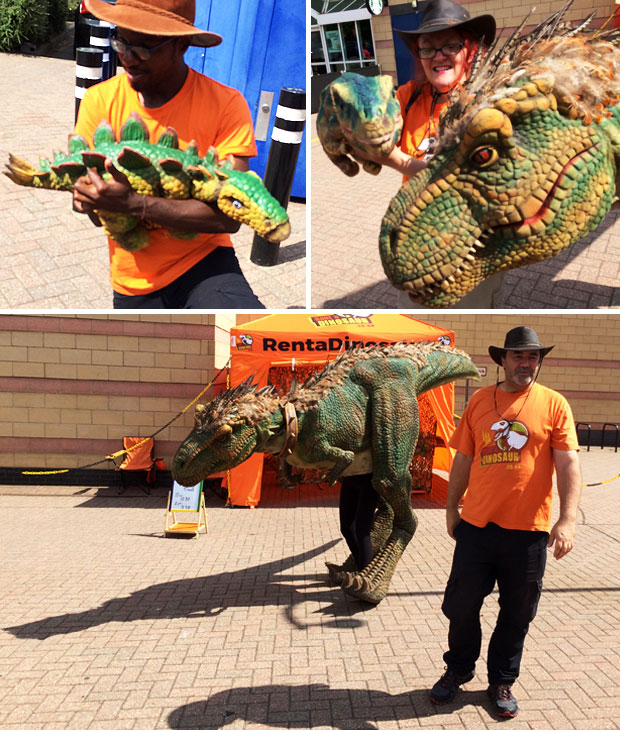 My eldest daughter can be a bit emotional sometimes so I'd told her in advance that it was a puppet and that there was a person inside, making it move. She was still amazed and really excited to see him, telling me that she still thought he was real. My youngest is a bit shy but soon opened up too and then they were both asking to touch and stroke his head which was lovely. It was a great experience that I'm sure they'll remember!
We were invited to Centertainment for a complimentary play session and to see Dexter. As always, all my reviews are 100% honest and all thoughts and opinions are my own.