Hand-Me-Downs And Second Hand Clothes – Yes Or No?
|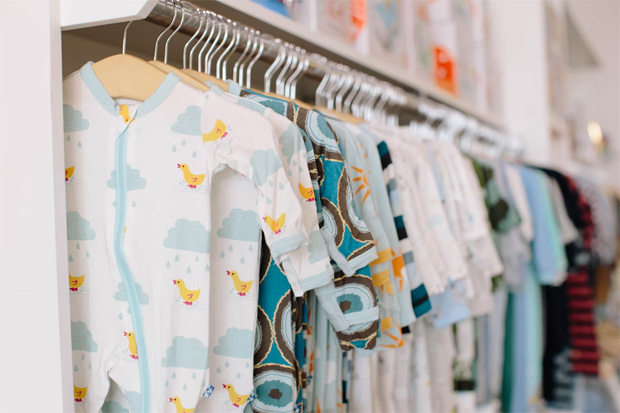 Hand-Me-Downs And Second Hand Clothes – Yes Or No?
According to Dappers Online, around 183 million pieces of kids' outgrown clothing items end up in landfills. Even in the UK, around 40% of clothes people own end up in landfills – according to ClothesAid, this amount is the equivalent of, "459 Olympic-size swimming pools."
Now, that's a lot of textile waste, but the urge to live sustainably is also becoming a turning point in this industry. People are leaning towards the "pre-loved" genre more and more, which is definitely a step in the right direction. Below, we'll take a look at everything you need to know about hand-me-downs and second-hand clothes.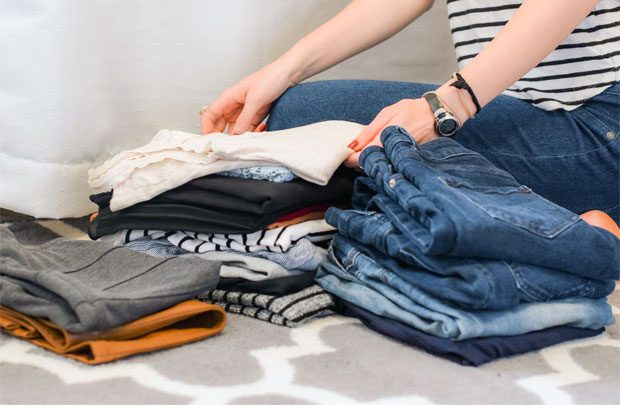 Myths About Second Hand Clothing
Marketing tactics from fast fashion brands always inspire us to buy the latest and trendiest items, thus effectively deviating us from shopping in a more sensible and environmentally friendly way. This is especially relevant for kids and baby clothing.
This mindset also sets in a belief that wearing someone else's clothes won't let you fit in, which is not true at all. Here are some myths that you need to clarify if you want to feel at ease about this venture:
"Second-hand clothes are dirty and non-trendy"
The people who trade in second-hand clothes (mostly consignment and thrift stores along with various online platforms now) always ensure that the items they are consigning or donating are in wearable condition.
As for being out of style, "vintage" is a theme that always looks on-point no matter what the era. Also, more often than not, old fashion always makes a comeback, so there's always that.
On another note, if you're apprehensive about your baby wearing someone else's clothes, then you can simply give them a wash with a plastic-free laundry detergent for that extra satisfaction.
"Buying pre-loved won't make a difference"
Many people think that switching to pre-loved clothing items won't make a difference because those clothes are already out there in circulation (and thus have already made their environmental impact).
But the thing is, you're actually stopping it from ending up in landfills because you're buying it, so it does make a difference!
Wrap, the recycling experts, have estimated that even an extended three months of active use of a discarded clothing item can result in an almost 10% carbon footprint reduction while cutting off the cost of the resources by two billion pounds!
That is a lot of difference for a concise amount of time, so let us all think about that while we're out shopping next time.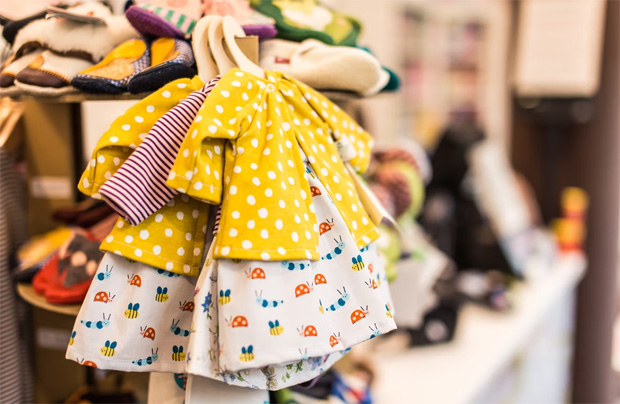 Reasons To Shop Second Hand
Budget-friendly: Shopping second-hand is definitely the least expensive way to go (especially when you're shopping for babies and kids clothes, who'll outgrow them in a couple of months). It's the basic rule of value for the cost.
Prevention of textile waste: Another thing that you do by going for second-hand kids' clothes is preventing textile waste from ending up in landfills. Even if they were not in landfills, these clothes and things would simply be sitting in the back of our wardrobe collecting dust.
Giving new life to items: Second-hand clothes and products tend to help us become mindful of our purchases and help us revitalize old items, thus giving them a new life. It's a conscious step towards leading a sustainable life.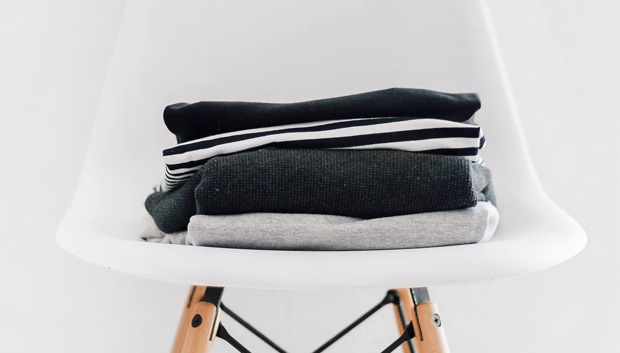 Brands & Online Retailers Promoting Hand-me-Downs
The retail game for hand-me-down clothes (especially in the kidswear genre) is being absolutely revolutionized by the following brands:
John Lewis: This well-known department store has launched a "wear it, love it, hand it down" section in their childrenswear department. With 700 garments in this particular catalog (most of them being coats, as they are the most expensive and most spent-on items for kids), the brand aims to reduce the number of textiles that go into landfills.
Dotte/Marks & Spencer: Marks & Spencer is quite a huge-name brand that has partnered with Dotte, a children's resale brand (founded by two mothers who were frustrated with the number of clothes their children had quickly outgrown). The idea is to spur a sustainable and affordable movement and explore the growing pre-loved clothing market.
Kids O'Clock: This one is quite an interesting online platform that was launched by a London-based mom. She was quite frustrated by the offer of second-hand children's items and decided to create a peer-to-peer online platform that lets parents resell their kids' outgrown items.
Kidswear Collective: This brand was launched in 2018 and has since partnered with several influencers to ramp up its sales. In fact, you can find many of their pre-loved items on sale directly on the website!
While these are all great choices to adopt the habit of second-hand shopping for your kids, you can also sell stuff online via cross-listing. It's basically a practice where you list a single clothing item across multiple platforms at the same time to make it more visible to potential buyers.
Conclusion
According to IndexDigital, a total of 3.15 billion children's clothes end up in landfills – that's a lot of clothes and the solution isn't simply leaning towards ethical or sustainable trends in the fashion industry!
It's more than that – we all need to do our part, and going for second-hand clothing (especially for babies and kids) can make a ton of difference.
Author Bio: Gilles Couvreur is the founder of Crosslist, a productivity tool that allows sellers to list quickly on the world's largest online marketplaces. In his free time, he loves to share simple tips that help resellers reach more customers.
Guest Article.