LEGO Books Christmas Gift Guide
|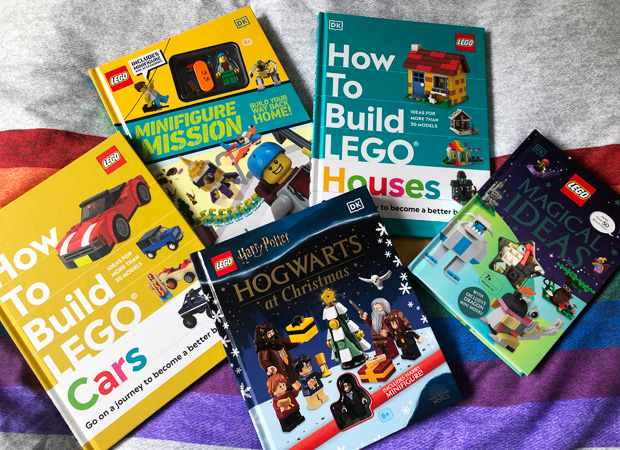 LEGO Books Christmas Gift Guide
LEGO is one of the best toys ever invented and LEGO sets make wonderful Christmas presents for children of all ages and grown ups too! LEGO books make great gifts too and in this blog post, I'll guide you through some amazing new LEGO books from DK Books that will inspire builders to get even more creative with their LEGO creations.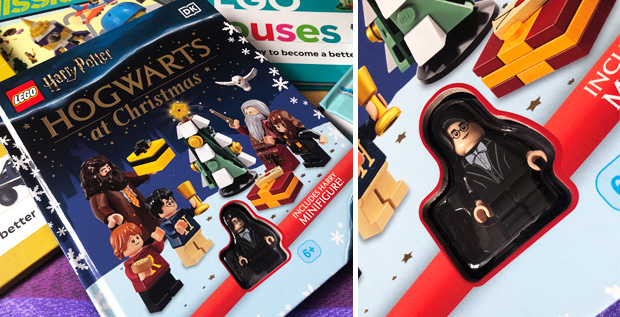 Let's start with this amazing and very festive Harry Potter LEGO book! My daughters (and my husband) are huge Harry Potter fans, and we all love LEGO so this is perfect for us. We have a few other Harry Potter LEGO books and they are very loved too.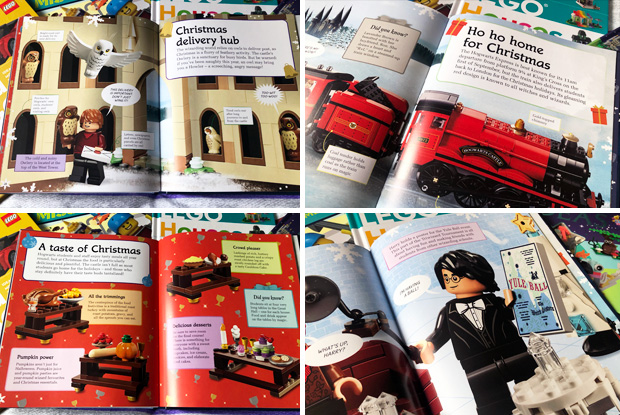 In LEGO Harry Potter Hogwarts at Christmas, we explore the magic of Christmas at Hogwarts. The book is full of festive scenes for Harry Potter fans to admire – the feast in the Great Hall, the Christmas decorations, the Yule Ball and Harry and his friends exchanging gifts. It's a brilliant book that makes an excellent Christmas present for a Harry Potter fan. It also includes a Harry Potter minifigure wearing his Yule Ball outfit which is a lovely extra!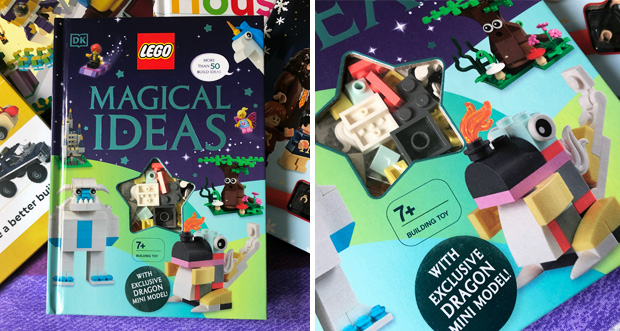 Let's continue the magic with LEGO Magical Ideas which is a book that includes more than 50 creative, magical model ideas like enchanted forests, mythical creatures, mermaids, fairies, a snow queen, a tooth fairy box, superheroes, magic wands, and many more.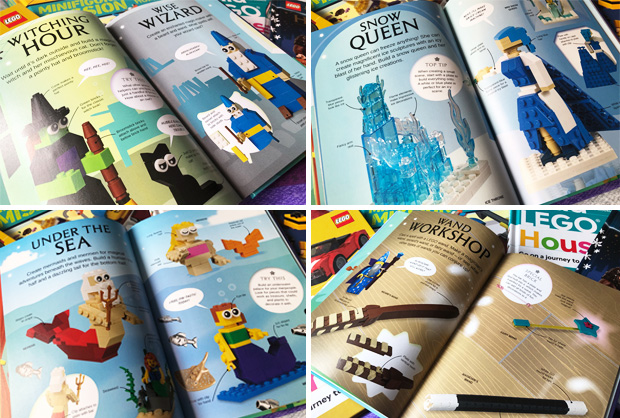 The book also includes the bricks you need to make an adorable exclusive magical LEGO Neon Dragon model. It's such a fun book that will inspire endless fun, creating imaginative builds and play sets.
Get ready for adventure with LEGO Minifigure Mission! This book includes a minifigure (with accessories!) that you need to help on his missions – do you have what it takes? You need to use your LEGO building skill to help him get back to safety.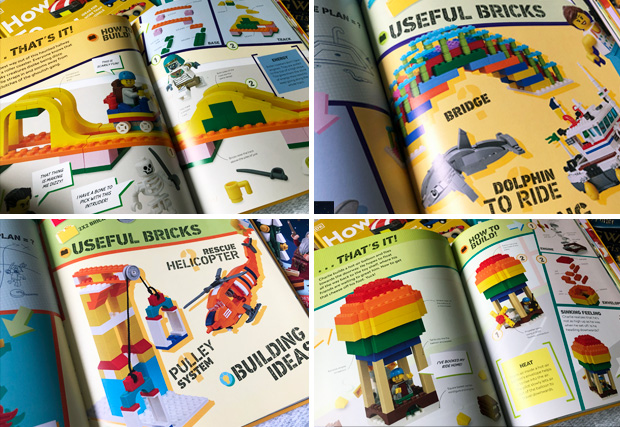 The book is full of challenges and action-packed adventures to take your new LEGO minifigure on. Choose a mission, grab your bricks, and save the day! The book is full of lots of fun building tips and great photos to inspire your builds.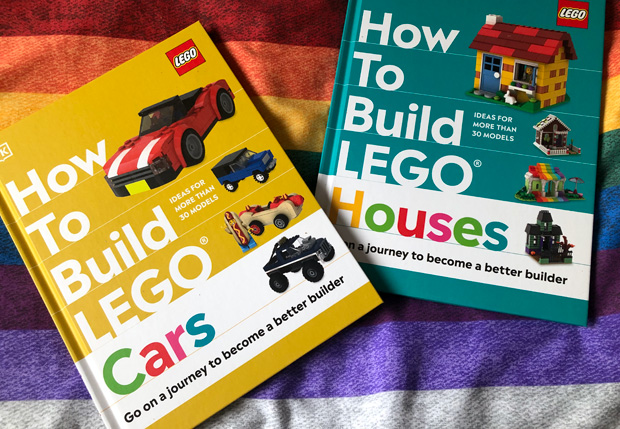 How to Build LEGO Cars & How to Build LEGO Houses
I've been playing with LEGO for many years and building LEGO houses is without doubt my favourite, followed by building LEGO cars. This must be a popular opinion as DK Books have published two LEGO books on these exact topics.
In How to Build LEGO Houses, we learn the essential building techniques for building all parts of a LEGO house – doors, windows, walls, roofs and even furniture.
There are lots of incredible LEGO houses to recreate or get inspiration from in this book. The 30 different homes include lots of different types of houses – cottages, city houses, fairy-tale homes and a spooky haunted house are just a few examples! To help you perfect your building skills, each house idea is broken down into three, four, or five important building steps that guide you along the way.
Similarly, How to Build LEGO Cars is packed with amazing LEGO vehicles and how to build them – broken down into three, four, or five important building steps. There are 30 awesome LEGO vehicles in the book, including an ice cream van, limousine, sports car, taxi, monster truck, pick-up truck and much more.
The book teaches you essential building techniques for all the details of LEGO car parts like chassis and bumpers and about things like roads and LEGO minifigure geometry to ensure they fit in your builds. There's also a section about microscale vehicles. A great book for anyone who loves building LEGO cars or who want to learn how to.
These books were kindly provided to us for this review. As always, all my reviews are 100% honest and all thoughts and opinions are my own.
Read more: