My 11 Second Trimester Essentials
|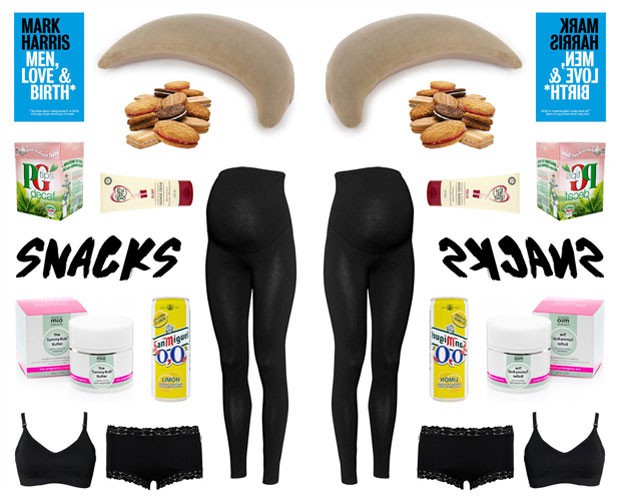 My 11 Second Trimester Essentials
The second trimester has passed and as I love reading what other women find helpful during different phases of pregnancy, I thought I'd share my favourite items here. I did a post like this for my first trimester too.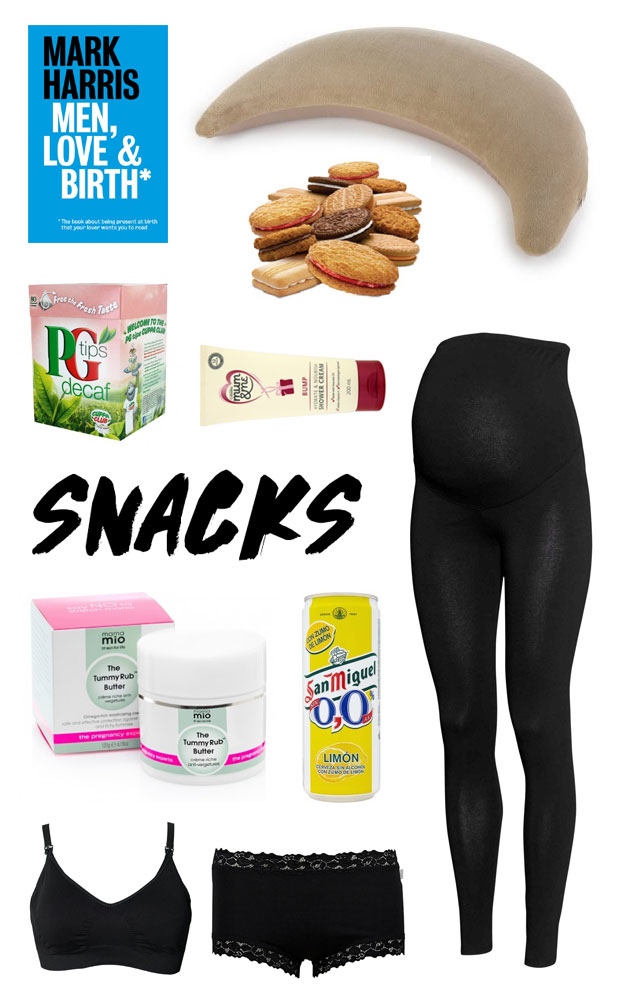 Birth Preparation Books. When you're in the second trimester, it's not that long left until you should start preparing for the birth of your baby. It's never too early actually! I have a few books that I'm reading to prepare myself and one that I've just finished is the brilliant Men, Love & Birth book by Mark Harris (full review coming soon). It's written for men but I've really enjoyed it too. It can take some time to read books if you have a busy lifestyle so it's worth starting earlier in pregnancy so you have enough time to read everything you want before your baby is here.
A Pregnancy Pillow. As the baby bump gets bigger it gets more and more difficult getting comfortable at night. I have the Theraline Plushy Moon pillow which is really lovely. It's got beads in it that shape after your body. I use it under my bump for support when I'm laid on my side and between my legs to help with my pelvic girdle pain. Read my full review.
Lots of Biscuits. I always love a biscuit but when I'm pregnant or breastfeeding, I love biscuits even more and need to have some nearly every day. They're not healthy but I eat healthy food most of the time so I can treat myself to some sweet things each day if I want. A few biscuits help me keep my energy levels up, especially when I'm not allowed my regular strong coffees. I love chocolate Bourbons, chocolate Digestives, Crunch Creams and Oreos!
Decaf Tea. With my biscuits, I love to have a cup of tea and I've been drinking a lot of decaf English tea lately. I have some caffeinated tea too but limit myself to a couple of them per day as I don't want to consume too much caffeine. Here are some other naturally caffeine free teas that I love.
Hydrating Bath & Shower Products. Stretching skin and growing bumps can easily become itchy and that's why I love using products that hydrate my skin in the bath or the shower. Some products can really dry your skin out so I choose things like my favourite Cussons Mum & Me Bump Shower cream to keep my bump hydrated. I still use bump butters or oils too but this really helps too. Read my full review.
Maternity Leggings. The most comfortable item of clothing to wear when the bump is starting to get big is definitely maternity leggings. I have these ones from H&M. I have three pairs and they are so comfortable and don't dig in anywhere. I need to get some more actually. They're only £7.99 each so don't cost much at all. I will buy another pair or two next time I'm in H&M.
Snacks. In the second trimester, my appetite came back and I started needing to eat much more frequently. Breakfast never keeps me full for very long so I need to eat a morning snack soon after (or a second breakfast) and always need an afternoon snack and something before going to bed too. I've always been a snacker but I'm actually really hungry for them now rather than just eating out of habit.
Baby Bump Cream. I've tried loads of bump lotions and potions and Mama Mio's The Tummy Rub Butter is my absolute favourite. It's so nourishing and luxurious! All pregnant ladies should use it. Read my full review.
Non-alcoholic Beverages. I don't miss alcohol that much but I do like to treat myself to a non-alcoholic drink on Fridays and Saturdays to get that weekend feeling. San Miguel Limon Alcohol Free Lager is amazing and so refreshing. I will probably drink this when I'm not pregnant too because it's so tasty.
Soft and Supportive Maternity Bras. I have a bunch of maternity bras from my last pregnancy and breastfeeding time and the one that's the best is easily the Fast Food T-Shirt Bra by BOOB. It's my favourite bra of all my bras, including non-maternity ones. It's very supportive yet comfortable too. Review coming soon.
Comfortable Pants. Pregnancy makes it hard to feel comfortable and anything that digs in around the bump is a big no-no for me. High waisted, soft full briefs in a few sizes up are the best pants for this stage of pregnancy in my experience. These types of pants are great for post-pregnancy too. Marks & Spencer do the best ones.